You might think of the elderly as the most isolated age group, but according to research by BBC Radio 4, and contrary to popular opinion, it's those aged 16-24 years old who are the loneliest.
A survey of 55,000 people in the UK revealed 40% of respondents aged 16-24 reported feeling lonely often or very often. To put that into perspective, only 29% of people aged 65-74 and 27% of people aged 75 and over said they felt the same.
A younger person is more likely to experience loneliness from moving to a new city for university, according to Campaign to End Loneliness.
The charity's executive director Laura Alcock-Ferguson said there are different types of loneliness: "Emotional loneliness is felt when we miss the companionship of one particular person; often a spouse, sibling or best friend. Social loneliness is experienced when we lack a wider social network or group of friends. This can happen at any age."
[Read more: How to tell if you or a loved one is lonely]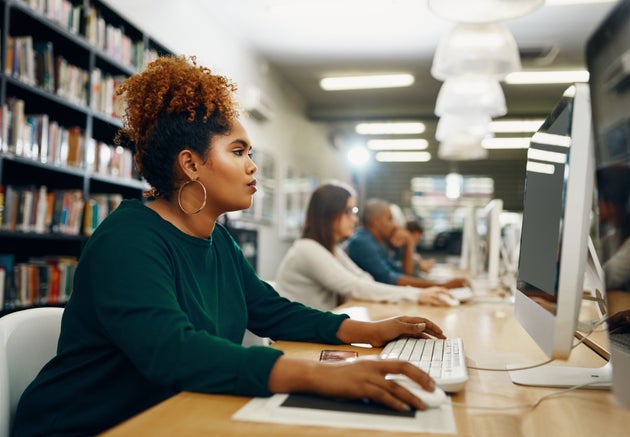 The new survey is the largest one to focus on loneliness to date – researchers spoke to 55,000 people aged 16 years and over. It was developed by academics at the University of Manchester, Brunel University London and the University of Exeter, and supported by a grant from Wellcome Collection.
The research revealed that people who feel lonely tend to have more 'online only' Facebook friends and, interestingly, 41% of respondents thought loneliness could sometimes be a positive experience.
Lead author Pamela Qualter, Professor of Psychology at the University of Manchester, said: "The response to the BBC Loneliness Experiment has been significant. People have provided valuable insights into when and how loneliness is experienced, how it relates to age, being alone, caring responsibilities, employability, and discrimination.
"For me, the most interesting findings relate to the stigma of loneliness and the varied solutions people had to overcome loneliness. Those findings suggest that we need to be kinder to ourselves when we feel disconnected from others, but also that there is a whole toolkit of potential solutions that we can try."
Claudia Hammond, presenter of Radio 4's All in the Mind, said: "This research shows we need to take loneliness seriously in all age groups. We know that most loneliness is temporary, but we need to find ways to prevent it from becoming chronic."
Sam Dick, Director of Campaigns, Policy and Research at the Campaign to End Loneliness, told HuffPost UK: "We know loneliness can affect people at any age, and it is positive to see that younger people are able to be open about their experiences of loneliness, as the survey demonstrates.
"The stigma of loneliness is incredibly isolating and we hope younger people can help drive a change in culture that will eradicate that stigma."
Older people feel the stigma more: 2017 research by the charity found that more than half of British adults (56%) said admitting to loneliness is difficult but that over three quarters of over-65s (76%) said they would find it hard to admit to feeling lonely because they do not want to be a burden.
Dick added: "In spite of what the results indicate, we need to remain vigilant to ensure the unique and significant experiences of older people are not overlooked – especially as this is a swiftly growing demographic.
"Older people are still far more likely to experience chronic loneliness than younger people and it is vital that we do not lose sight of that."
Source: huffingtonpost