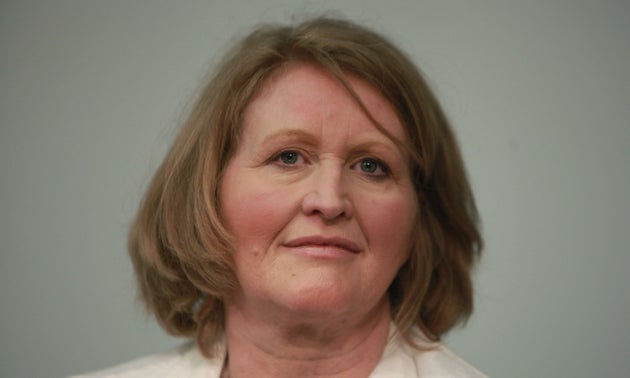 As many as 50,000 young children are growing up surrounded by a "toxic trio" of domestic abuse, drug or alcohol addiction and mental health issues, a startling new report reveals.
The Children's Commissioner's 'A Crying Shame' report, published on Wednesday, said there were more than 160,000 children under five living in households with two of three of the "toxic trio" issues.
Anne Longfield also warns that almost 16,000 babies are still living at home despite being at risk of severe harm.
But the commissioner says a "dangerous shortfall" in funding for town halls' children's services means thousands of these vulnerable youngsters could be unknown to social services.
Longfield called for the Government to give councils a cash injection, adding: "This important research shows hundreds of the most vulnerable young children are at risk of harm.
"As children's services budgets come under increased pressure, we cannot just cross our fingers and hope for the best. Babies are too vulnerable and deserve better.
"The Government has an opportunity in the budget and next year's spending review to make sure the funds are in place to ensure that they are properly protected."
The report said the three "toxic" factors were prevalent in cases of suspected abuse or neglect where children had been seriously harmed or died.
We know infants are especially vulnerable to being harmed by parental abuse or neglect.
Children's Commissioner strategy director Alice Miles
It said that among the 293 Serious Case Reviews published between 2011 and 2014, domestic abuse was present in 54%, parental mental ill health in 53% and parental alcohol or drug misuse in 47%.
The commissioner's strategy director Alice Miles said: "This analysis suggests there are many thousands of babies living in households carrying very high risks, many of whom may not even be known to social services.
"We know infants are especially vulnerable to being harmed by parental abuse or neglect.
"The country is rightly shocked and outraged when serious case reviews reveal the circumstances in which young children live and sometimes die; however, sadly these are the tip of the iceberg."
A Government spokeswoman said it was vital children affected by mental health, alcoholism and domestic abuse receive the care and support they need.
She added: "We are working to tackle these issues through our landmark Domestic Abuse Bill to better protect and support victims, as well as reviewing the outcomes for children in need.
"We are also investing up to £270 million in children's social care programmes to improve the lives of vulnerable children, we have pledged £8 million to support children who are exposed to domestic abuse and £500,000 to expand helplines for children of alcoholics."
Source: huffingtonpost