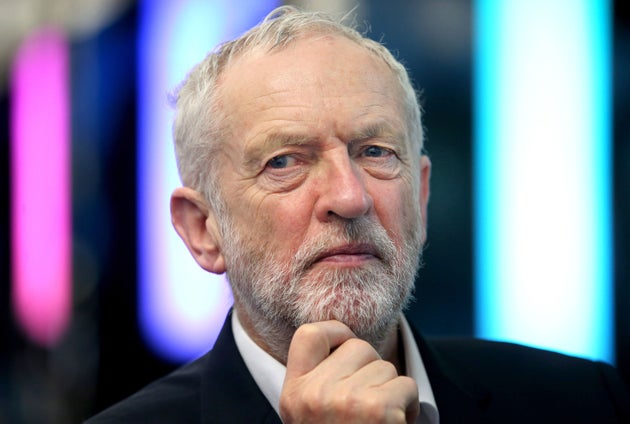 Activists have demanded Jeremy Corbyn take action to "clean up" the biggest social media communities associated with the Labour Party as the row over anti-Semitism rumbles on.
Members of centrist group Progress say they have found dozens of examples of Jew-hate within the Labour Party Forum Facebook page - one of the biggest unofficial social network groups connected to the movement - as well as calls for "moderate" MPs to be deselected.
Corbyn has pledged to stamp out problems within Labour following a protest by leading Jewish groups earlier this week, who accused him of "repeatedly siding with anti-Semites".
He sent out an email to new members this week underlining his commitment to the cause, but has been accused of "lacking the political will" to do so.
Progress director Richard Angell told HuffPost UK: "The first thing Labour should nationalise is the Labour Party Forum on Facebook, and clean up the cesspit of anti-Semitism that is operating in the name of the party we all love, and the Labour leader.
"A zero-tolerance attitude to anti-Semitism would get these people out of the party and a clear up the social media space for Labour members.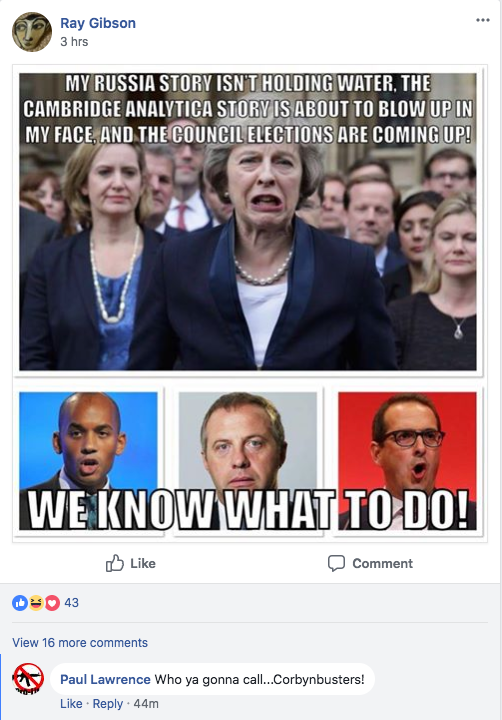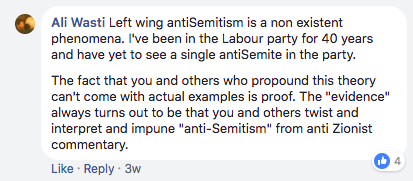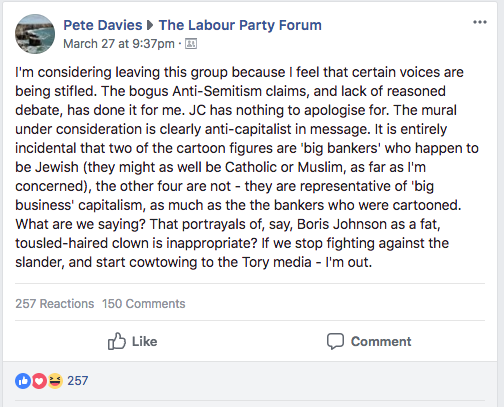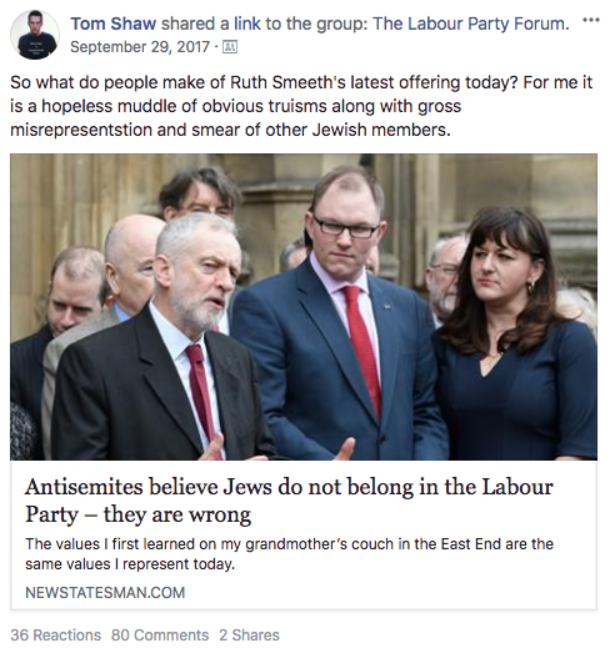 "Corbyn can no longer be a bystander to the Jew-hatred in his name of Facebook and Twitter.
"It is clear that he is the only one most of these people will listen to."
Progress want the Labour leader to launch his own 'Not In My Name' campaign to single out anti-Semitic supporters on the biggest social media platforms, including within the Labour Party Forum Group, which has 40,000 members.
Angell has blogged that it should focus on a "simple instruction - either delete your tweet or delete your [Corbyn] Twibbon – you do not do this in my name".
"Every time one of these repugnant anti-Semites rears their ugly head, send the message and keep doing it until they get the message," he wrote.
"This one act could do a lot to clean up the Labour Twittersphere and Facebook for Jewish members, councillors and members of Parliament."
The party is urging its members to report any incidents of online anti-Semitism so they can be looked into and the culprits suspended if they are members.
A spokesperson said: "This group is not run by the Labour Party or officially connected to the party in any way.
"The Labour Party is committed to challenging and campaigning against antisemitism in all its forms.
"Any complaints of antisemitism are taken extremely seriously. These are fully investigated in line with our rules and procedures and any appropriate disciplinary action taken."
Source: huffingtonpost