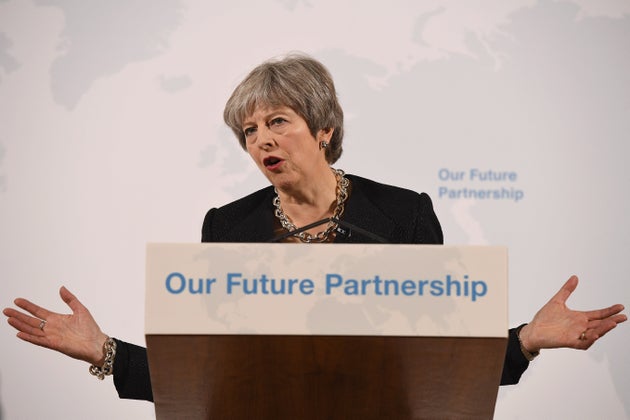 It was 6,695 words and more than 45 minutes long, but the most telling lines in Theresa May's Mansion House Brexit speech came right at the very end. "We know what we want. We understand your principles…So let's get on with it."
Wait, what? In the 20 months since the EU referendum, the reality has been the exact opposite: the Tory government has not known what it wants, it hasn't understood the EU's 'principles' and it certainly hasn't 'got on with it'.
Her critics within and without the Conservative party will wonder why has it taken so long to get to this point. And many argue that her biggest misjudgment – apart from calling a disastrous snap general election - was in triggering Article 50 before working out what she and the Cabinet wanted.
With so much unresolved, the Brexit countdown clock is ticking towards next March precisely because she set the timer.
Of course, the inertia and confusion stem largely from the PM's main political priority of holding her party, and her government, together.
As frustrating as that can be for Brussels, some cooler heads know that May has to manage her backbenches in order to deliver anything workable in the Brexit talks. That's why she was applauded at the EU summit in December for getting through Stage 1 of this diplomatic marathon.
And while some think it's taken a ridiculously long time for May to grasp her own 'hard facts', others are at least relieved to hear her finally admit that leaving the EU will mean some unavoidable pain.
Boris Johnson was stranded in Hungary, his plane grounded by the snow, so couldn't be present in person for the speech. It's perhaps as well he wasn't there, as May finally binned his 'cake-and-eat-it' approach.
"I want to be straight with people – because the reality is that we all need to face up to some hard facts," May told us. "Life is going to be different. In certain ways, our access to each other's markets will be less than it is now…"
And in case the Foreign Secretary hadn't got the point, she added: "How could the EU's structure of rights and obligations be sustained, if the UK - or any country - were allowed to enjoy all the benefits without all of the obligations?"
'Freedom isn't free,' was the joke among some Brexiteers last summer, when the PM revealed in Florence that the UK would have to cough up many billions during a transition period.
In her Mansion House speech, she politely told the hardline Leavers they would have to suck it up on yet more "financial contributions" to the EU. 'Associate membership' of European agencies for medicines, aviation and chemicals would mean paying hard cash, as well as following their rules.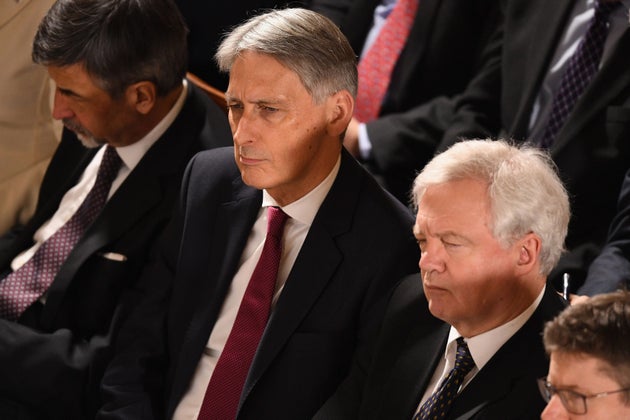 The other 'hard fact' was that "even after we have left the jurisdiction of the ECJ [European Court of Justice], EU law and the decisions of the ECJ will continue to affect us".
Some hardliners such as the Institute for Economic Affairs were indeed worried, saying there was a danger that May's vision would mean the UK would be 'too closely aligned' with EU regulations.
And the bad news kept on coming for the Eurosceptic ultras, with the PM saying "binding commitments" on EU state aid and competition rules were inevitable.
May will have delighted Cabinet Remainers like Greg Clark and Philip Hammond by stressing the "businesses who export to the EU tell us" they want a single set of standards and that might mean the UK passing "identical" laws when the EU does.
She added that even if a future Government or Parliament wanted to take a more 'hard Brexit' line, "it would be in the knowledge that there may be consequences for our market access." The message to Jacob Rees-Mogg and his allies was clear: you diverge if you want to, but it'll cost us.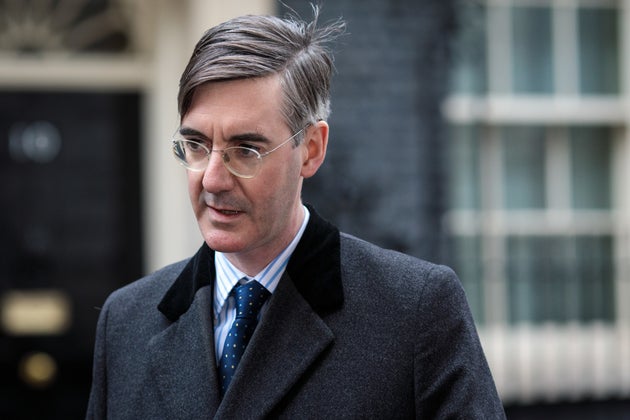 In fact, despite all the spin of the Brexiteers after the Chequers' meeting, boasting of 'managed divergence', that phrase wasn't actually anywhere in the speech. It seems that convergence, as well as compromise, won the day.
Perhaps most worrying for some Eurosceptics was their arch enemy, the CBI (fresh from having praised Jeremy Corbyn's customs union gambit), greeting "a welcome softening of red lines".
And yet May somehow managed to keep The Mogg and others on board. That's partly down to her stroking the Brexiteers beforehand (she gave Iain Duncan Smith advance sight of her speech last night, and it worked, he backed her today). But it's also because she kept in reserve what sounded like a threat.
The PM's vision was of the softest possible Brexit within the limits of quitting the single market and customs union. Yet her implicit message to Brussels was that if you reject this olive branch, I'll have to go back to Canada-style free trade or even 'no deal'.
At the same time, she managed to win plaudits from the Remainer rebels in her party, and has now probably neutered the threat to defeat her on the customs union and trade bill.
If your only real critics are Nigel Farage and euro-federalist Guy Verhofstadt, that's a nice place to be politically speaking, especially if you want your party to win a post-Brexit general election with a pitch to 'moderate' voters.
No.10′s team were quietly pleased that they'd won over both Remainers and Leavers on the backbenches. They'll be delighted if doubters among the public warmed to it too.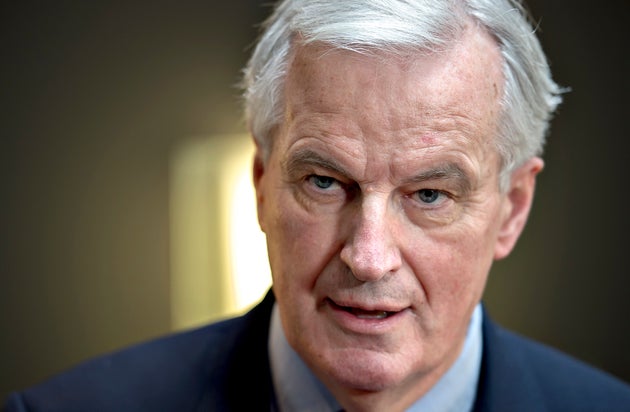 There's still a long road ahead, with May running out of time to travel it. Her tone in Mansion House was the most conciliatory it has been since she became Prime Minister, yet the EU will need a lot more detail before a deal can be done.
'Mutual recognition' of UK and EU trade rules still sounds like 'cakeism' to many in Brussels and when Michel Barnier unveils his guidelines for trade talks next week he could be as uncompromising as ever.
But in the media huddle after the speech today, a senior No.10 source said it told us "quite a bit about the PM's character". "She is a pragmatic person, who doesn't believe in theology".
That will come as a surprise to those who felt that soon after she entered Downing Street, May had all the zealotry of a Brexit convert.
Don't forget that in her Lancaster House speech on 14 months ago, she issued blood-curdling threats to Brussels, warning that failure to meet her terms would be "an act of calamitous self-harm".
Now, as reality bites, has this vicar's daughter has stopped worshipping at the altar of a hard Brexit? It certainly felt that way today.
Whether Brussels lets her "get on with it" to deliver a softer version is much less certain.
Source: huffingtonpost