Care and support for bereaved parents who have suffered the loss of a baby must improve, a coalition of more than 60 charities has urged.
The call, spearheaded by baby loss charity Sands, is putting pressure on NHS Trusts and Boards across the UK to follow a new programme of support as part of Baby Loss Awareness Week 2018, which runs from 9 to 15 October.
For many years, the bereavement care offered to parents has remained worryingly inconsistent and dependent on where parents live, at what stage of pregnancy or birth their loss occurs, and whether individual healthcare professionals are equipped to respond.
[Read More: What it's like to suffer a stillbirth]
"Bereavement care for anyone who has suffered a miscarriage or pregnancy loss, or the death of a baby, must get better and we believe we have the solution," said Dr Clea Harmer, chief executive of Sands.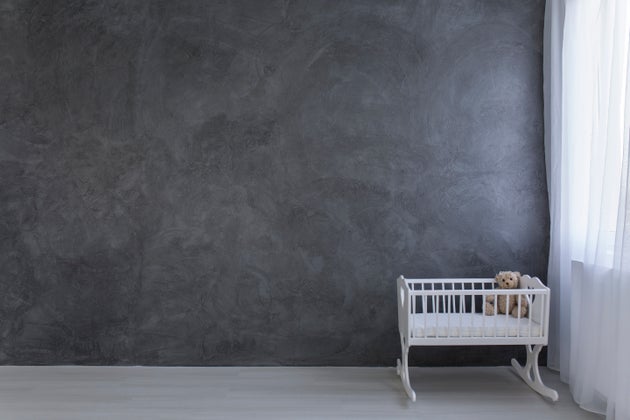 Dr Harmer said good bereavement care is rooted in simple acts of kindness and respect, giving a family whose world has fallen apart the time they need with their baby, and minimising anything that could add to their suffering. "It cannot remove parents' pain and grief, but it can help them through this devastating time," she added. "In contrast, poor care can significantly add to a family's distress."
The week also marks the roll-out of the National Bereavement Care Pathway (NBCP), a partnership between government, charities and the NHS, that sets out the standards for providing excellent care to anyone affected by pregnancy and baby loss.
The programme, which has recently completed a pilot period, is being made publicly available for the first time and hopes to transform bereavement care for thousands of families each year across England.
"The roll-out of the National Bereavement Care Pathway for pregnancy and baby loss is a crucial step towards ensuring that all health professionals in the UK can provide excellent bereavement care," said Harmer. "I urge all NHS Trusts and Health Boards to adopt the Pathway and ensure care around baby loss is offered in line with these standards.
"I hope that the public, health professionals, and politicians alike will back this vital programme so that every family heartbroken by the death of their babies is offered the very best bereavement care and support, wherever they live in the UK, when they need it, for as long as they need it."
The NBCP standards in recommend:
:: All bereaved parents are given opportunities to spend time making memories with their precious babies;
:: A dedicated bereavement room available and accessible in every hospital;
:: Bereavement care training for all staff who have contact with grieving parents;
:: Support for healthcare staff dealing with the trauma of baby loss so that they are able to care for bereaved parents.
For further information on Baby Loss Awareness Week 2018 visit: babyloss-awareness.org and follow #BLAW2018 on social media.
Source: huffingtonpost