Rahul Mandal has been crowned the winner of this year's 'Great British Bake Off'.
The 30-year-old research scientist overcame a massive disaster to win the Channel 4 series, after a glass storage jar exploded during the final challenge.
Rahul, who beat fellow bakers Kim-Joy and Ruby to the title, was awarded 15 minutes of extra time to complete his showstopper, after the heat in the tent caused the jar to shatter.
Pieces of glass had gone all over his workbench and ingredients, with members of the show's production team brought in to quickly try and clear up all the mess the freak accident had caused.
The final showstopper challenge saw the bakers tasked with creating a landscape dessert, which host Sandi Toksvig said should be "a delight for the senses, visually stunning and a taste sensation".
Despite having a rocky start to the final with his doughnuts in the signature challenge, which received a mixed response, his showstopper proved to be much more impressive.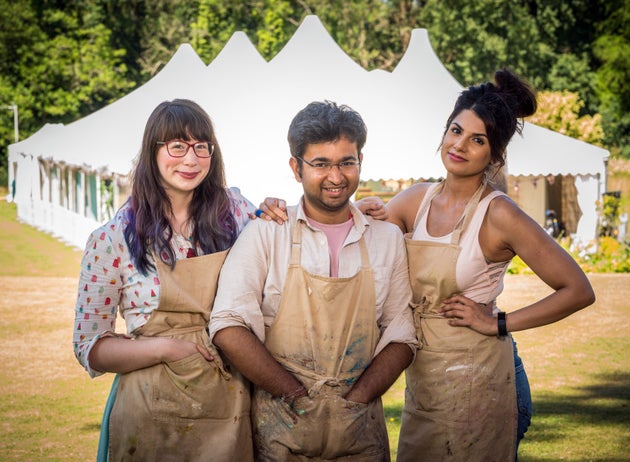 The judges were impressed by the flavours and the technical proficiency of his bakes, with Prue telling him: "You're so clever at thinking things through and your flavours are so good."
Paul also said it looked "quite impressive".
After he was announced as the winner, Rahul said: "I don't know what to say. I don't know whether to laugh or cry or what. I just feel like I need to talk with my mum."
Viewers then saw him calling him mother in India to break the news, to which she revealed she had been praying continuously that he would win.
Of Rahul's triumph, Paul said: "He is one of those characters that you will miss when you are not with him. You know his intensity sometimes is amazing, and he is so good at what he does, but I don't think he realises still how good he actually is and I think that's what's magic about Rahul."
Prue added: "I think the amazing thing about Rahul and why I am so proud of him is that he came in unconfident, but he just kept going, and he never reined in his ambition, he always tried to do a bit more than everybody else, and it paid off."
The episode had angered 'Bake Off' fans with its technical challenge, which saw the bakers tasked with making six pitta breads over an open fire, as well as three dips to go with them.
They had to leave the familiar surroundings of the iconic tent for the first time ever, as well as tending to the fire, which many moaned was not actually a test of their baking skills.
Source: huffingtonpost