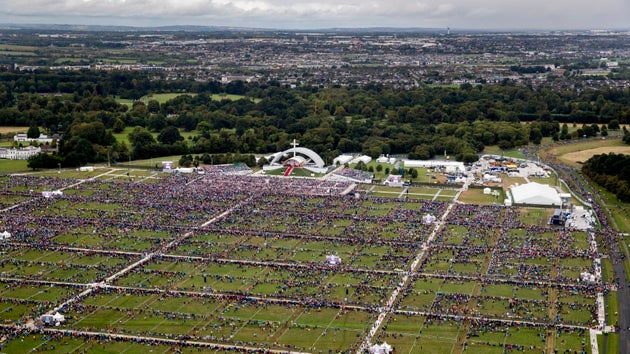 Some half a million people had been expected to witness the Papal Mass in Dublin's Phoenix Park on Sunday, but in scenes reminiscent of certain President's inauguration, the crowds were noticeably thin.
And many also noted that during the Pope's tour around Dublin city centre via Popemobile on Saturday, the gatherings were considerably smaller than expected.
In more crowded areas, such as College Green, just one or two people deep lined the route, while some streets had barely any onlookers as the pontiff passed by.
Meanwhile, protesters turned out in large numbers.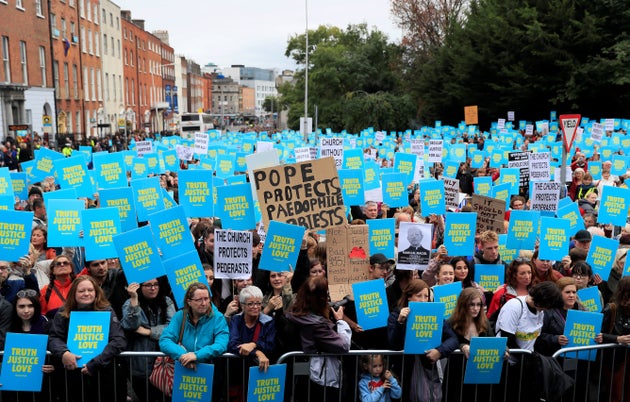 Whilst the two-day visit has been dominated by the legacy of the clerical abuse scandal, the weather almost certainly played a major role in the lack of attendees.
Sunday saw massive amounts of rain from the early hours of the morning, resulting in a huge washout of the park, with pilgrims forced to trek through blowing gales and constant downpour for much of the 3km walk.
Many reported that although they had secured their tickets for the event, the amount of walking from the park entrance to their standing position prevented them from attending, especially for the elderly or infirm.
While a ban on mobility scooters and large prams from the Phoenix Park hindered parents with young children or people with mobility issues from attending.
The crowds were vastly different from those witnessed when Pope John Paul II made his trip to Ireland in 1979.
Among the well-wishers lining Dublin's streets there were also protesters, who vented their anger as he drove by.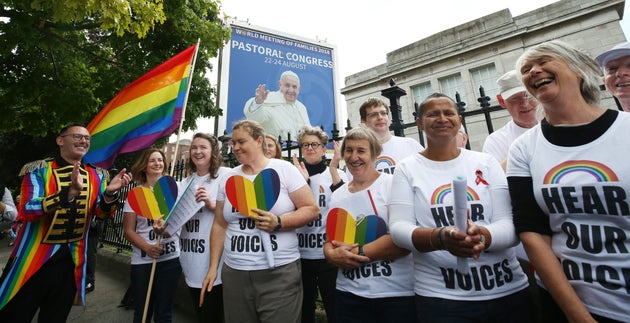 The issue of sex abuse within the Church was always going to dominate the trip, and Pope Francis will meet with victims during his weekend visit, following enormous pressure to speak out given Ireland's devastating history of abuse and cover-ups.
Only last week the Pope was forced to issue a letter to Catholics around the world condemning the "crime" of priestly sexual abuse and its cover-up and demanding accountability, in response to new revelations in the United States of decades of misconduct by the Catholic Church.
Source: huffingtonpost