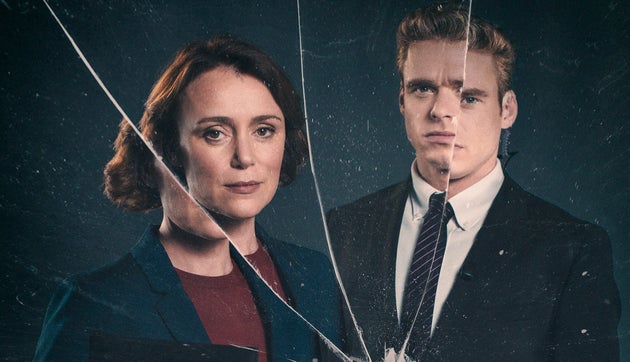 For those becoming increasingly impatient for 'Line Of Duty' series five, there was something to be going on with in the meantime on Sunday night.
BBC One's new thriller 'Bodyguard' is the latest brainchild of the hit drama's writer Jed Mercurio, and early signs might indicate he's on to another winner.
From the opening moments set against an impending terror attack on a train heading to London, we were hooked, and were quickly invested in lead character, policeman David Budd.
And while he might have been hailed as a hero after diffusing the attack and subsequently promoted as a bodyguard to Home Secretary Julia Montague, as the episode went on, it became clear that he is in a dark place of his own.
Here's the questions we were asking as the credits rolled on episode one...
What did the guy on the platform put in the bin that aroused David's suspicion?
Before we discovered the identity of the suicide bombers, David's attention had been caught by the man seemingly putting something in a bin at the station the train had stopped at. While this apparently turned out to be nothing, could it have been that a series of co-ordinated attacks had originally been planned? This leads us to...
Were Nadia and her husband part of a terrorist cell?
A news report revealed the explosive belt Nadia was wearing had a high level of sophistication, suggesting her and her husband were not acting alone. Could this prove to be significant?
What happened to Nadia?
It transpired her husband had been charged and she is assisting with enquires, but did she get off unpunished? And if so, could she have returned to a potential terror cell?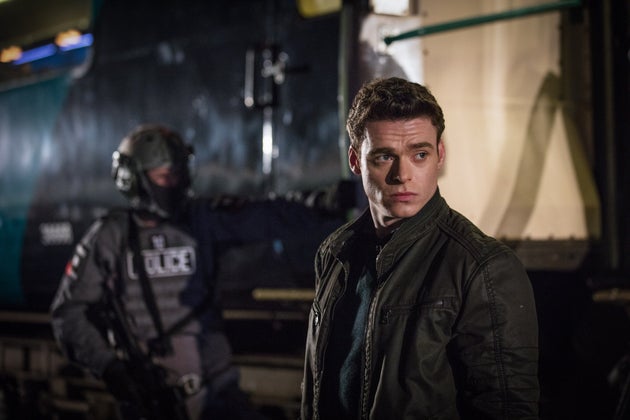 Why exactly did David split from his wife?
By the end of the episode, we understand that David is suffering from PTSD, having served in the military in Helmand, and it is alluded to that this could be the reason why he is no longer with his wife Vicky. But what exactly was it he did that caused her to end things between them?
Why does Chanel think Julia is dangerous?
After she was fired as Julia's PR Advisor, Chanel claimed the Home Secretary is a sociopath, power hungry and intent in instilling fear into people. What has given her this impression? Or is she just a disgruntled ex employee?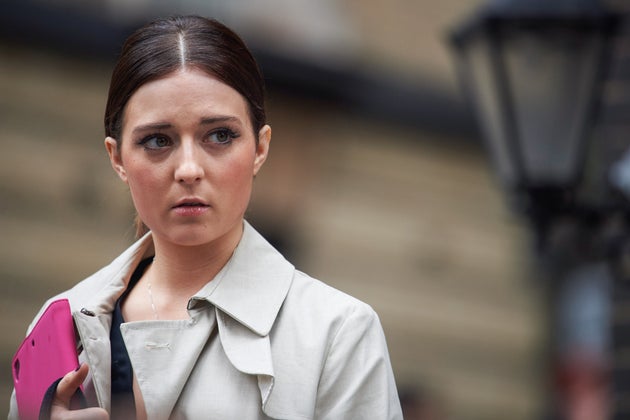 Who is the guy that picked Chanel up in the car?
Following her sacking, she made a call to come and have someone collect her, before a blacked-out 4x4 arrived. We later saw the same car after her failed meeting with the journalist, from which a rather angry man emerged, who Chanel seemed to know well. But who is he? And what is she hiding?
Is there a spark of sexual tension between Julia and David?
In the scene in which they are both undressing following the coffee incident, they both gave a glance over their shoulders as if they wanted to catch a peek of one another...
Or is he secretly plotting against her?
We saw David rewatching Julia's appearance on 'The Andrew Marr Show', specifically where she refused to "apologise for the past" in reference to Middle Eastern policy, which appears to anger him.
We later saw him taking his own personal gun with him as he headed to work after a meeting with fellow military survivors, where he discussed getting revenge on "the bastards" who sent them to war in Helmand.
Is he intent on killing Juila as revenge for his traumatic time at war?
'Bodyguard' continues on Monday at 9pm on BBC One.
Source: huffingtonpost