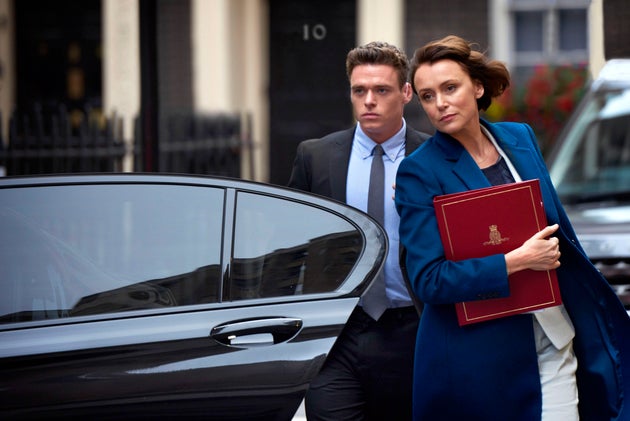 Just when it looked like David Budd had murder in mind at the end of episode one of 'Bodyguard', the tables were turned on him, as his family became the apparent target of terrorists.
But that was not the only shock in store for viewers as the BBC's latest drama continued on Monday night - and no, we're not just talking about the surprising moments of passion between David and Julia.
Here's the questions the huge developments of episode two left us with...
Is David being targeted as a revenge for foiling the train bombing?
The Home Secretary learned that there had been threats of terrorism against several London schools, including one where David's children attend. This added weight to the theory that Nadia and his wife were part of a cell, who is now plotting revenge against David for stopping the suicide bomb on the train.
Is there a police leak about David?
If there is a terror cell who is plotting revenge on David, this would mean someone in the police leaked his name in relation to the train bombing - who could it have been?
Or was there another suspect involved in the train bombing?
It could have been that there was another terrorist aboard the train that witnessed David stopping the bombing. Having knowledge of who he was, they could have then been behind the attack at his children's school.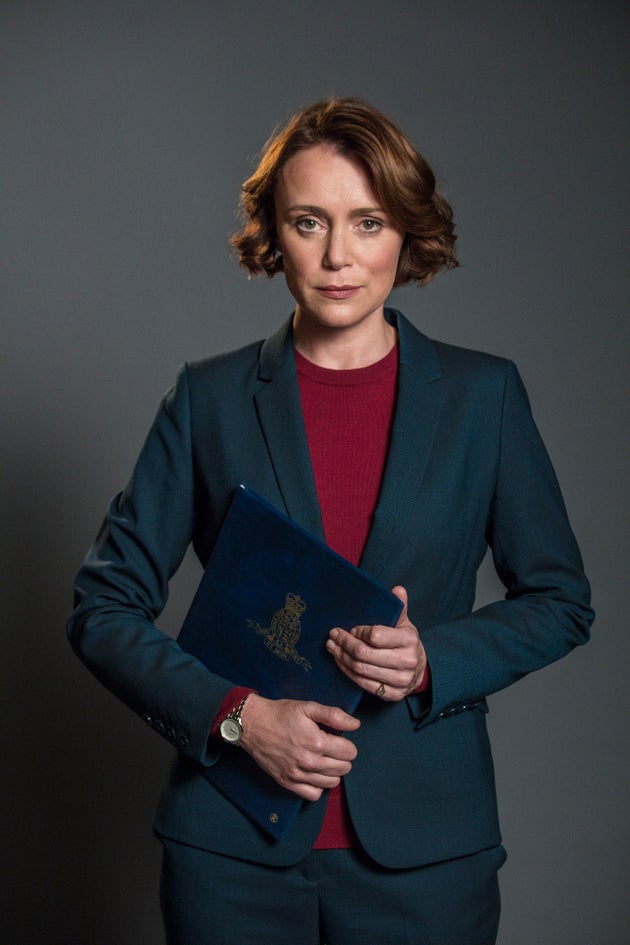 Was David's old army pal part of the terror cell?
While it obviously seems like David's old friend and colleague from Helmand has his own vendetta against the Home Secretary and acted alone in the shooting, is it too wild to suspect he could have somehow been part of a larger operation?
How did David cover up his friend's involvement in the attack on Julia?
While it remains unconfirmed if David covered up the fact it was his friend who was behind the assassination attempt on Julia, it looks increasingly likely, after he lied to the Home Secretary about their identity.
But just how did he dispose of his friend's body, and also clear up the blood there would have been after he shot himself in the head?
Why has David hidden his personal gun?
We saw David taking his gun from a drawer and concealing it in a window seat, but who was he worried about finding it? Or was it symbolic of a lessening hatred towards Julia?
Why were the ARVs held back from entering the square?
It was revealed armed police officers were stopped from stepping in to help David and Julia in the middle of the siege, and when Julia questioned this, David told her someone higher up in the police would have made that order. But who was it, and did they have a reason for wanting Julia dead?
Why did David sleep with Julia if he hates her?
We called the sexual tension between the pair in episode one, and after the attempt on their lives, they finally gave into temptation. But considering we were also left under the impression David hated Julia for her Middle East voting history, are we to believe their encounter happened after his PTSD was triggered by the siege, that he actually does like her, or that it was a moment of passion fuelled by hatred?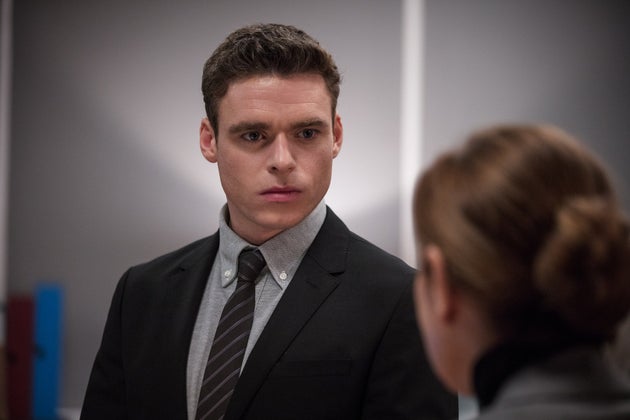 Did David agree to act as a double agent for the police?
After the attempt on Julia's life, David was brought in by his bosses where he was told the Home Secretary was acting against Counter Terrorism with some "dangerous" courses of action. He was then asked to act as a double agent, feeding information about her back to the police.
While he initially insisted he wished to remain as just her bodyguard, the revelation that she knew about the plot to attack his children's school seemed to trigger a reaction.
As he headed back to the hotel, where he shared another sexual encounter with Julia, it remained unclear exactly what his intentions towards her were now.
'Bodyguard' continues next Sunday at 9pm on BBC One.
Source: huffingtonpost