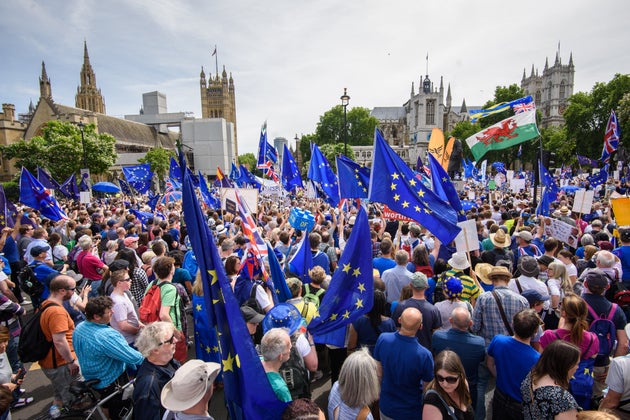 Brexiteers have dismissed a £1m donation by the co-founder of Superdry, Julian Dunkerton, to the campaign group fighting for a second referendum.
On Saturday Dunkerton revealed that he was giving a substantial donation to the People's Vote campaign to fund detailed polling on the issue of the UK's departure from the EU.
Dunkerton said "it's not too late", adding: "I know we have a genuine chance to turn this around."
But Brexiteers remain undeterred, insisting that more people than ever now wanted to leave the EU.
Pro-Brexit Tory MP Andrew Bridgen insisted Dunkerton's polling efforts would make little difference as many former Remain voters were now swinging behind Leave.
"People's Vote talk about democracy. What their declared intent is is to overturn the democratic decision of the 2016 referendum to leave the European Union," Bridgen told BBC News.
"The way the EU have dealt with the UK Government in these negotiations, a large number of former Remain voters have come to the conclusion that we couldn't possibly stay in this relationship any longer.
"It would be rather like returning to an abusive relationship if we stayed in. We would be an absolute doormat."
Writing in the Times, Dunkerton said: "The key to my success in business has been my instinct for when the mood is going to change — and I'm convinced we're in one of those moments right now. It's becoming clear there is no vision for Brexit and the politicians have made a mess of it.
"Increasingly, the public knows that Brexit is going to be a disaster. Maybe they just need to be given that little bit of hope that comes when they see how opinion is moving."
The fashion tycoon said that if Brexit had happened 20 years earlier, then the company he co-founded "would never have become the global success that it is".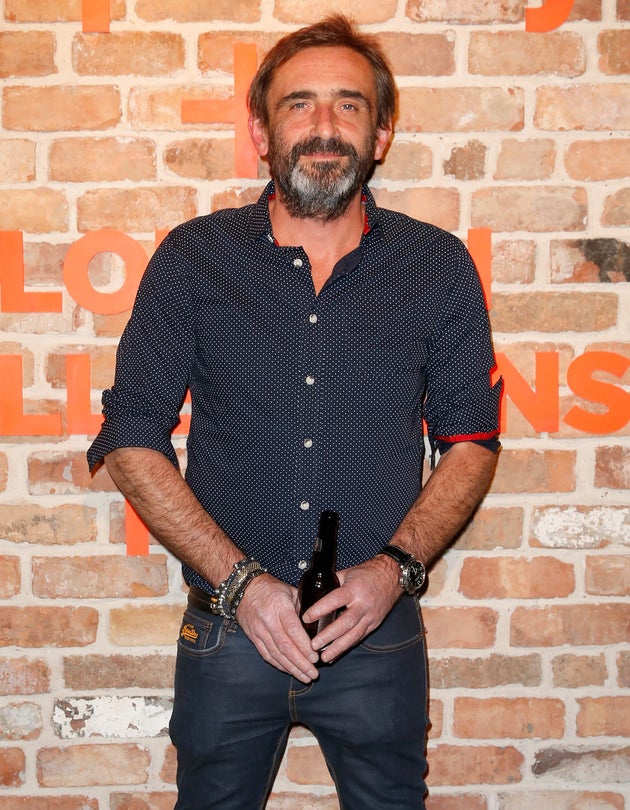 He said that Superdry would have struggled to cope with negotiating customs and tariffs, adding: "Perhaps even more importantly, Europe was our staging post, because inside the single market we had no fear of opening a store in France or anywhere else in the EU."
He continued: "Until Brexit raised its head, people were looking enviously at our country. The whole of Europe was saying it wanted to learn from us. Now we're close to throwing away this amazing opportunity.
"Already, we have gone from the fastest-growing economy in the G7 to the slowest, while everyone I know in business is scaling back investment because Brexit is such a negative path for our country, both economically and emotionally."
Meanwhile, Downing Street has confirmed that Brexit Secretary Dominic Raab will be travelling to Brussels on Tuesday for a further round of talks with the EU's chief negotiator Michel Barnier.
On Thursday the Government will publish the first of a series of technical papers setting out the preparations it was making for a no-deal Brexit across dozens of areas of national life, from farming to finance.
Raab, who will deliver a keynote speech the same day in Westminster, said he believed a deal was still "by far the most likely outcome" but a responsible Government needed to set out the steps it was taking to mitigate the risks of a no-deal break.
The publication of the technical notes comes amid growing frustration among some sectors about the lack of clarity about the Government's planning.
Road Haulage Association chief executive Richard Burnett said businesses were unable to plan for the future.
"We are seven months away from Brexit and there have not been any discussions or negotiations about access rights for British hauliers into the EU – certainly with a no-deal," he told BBC Radio 4's The World This Weekend.
"Businesses need to plan, they need certainty, they need clarity. At the moment we are not getting any of that."
Additional reporting from the Press Association.
Source: huffingtonpost