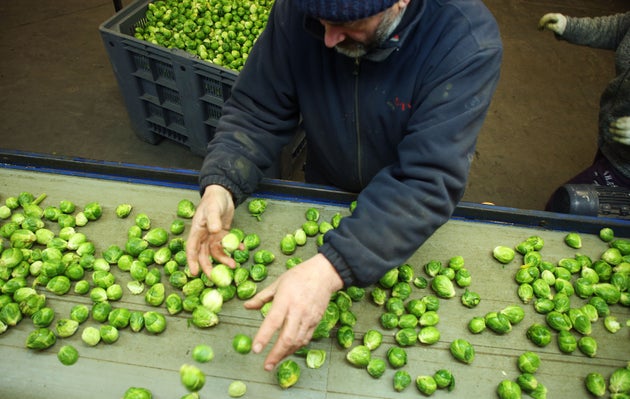 Traditional Christmas dinners could be missing a key ingredient this year as farmers warn of a looming shortage of Brussels sprouts.
The drought, caused by three months of drier and hotter weather than expected, has created a "hostile environment" for planting of the crop, farmers say.
The extreme weather – from a very cold long winter to an exceptionally hot summer – could also result in smaller potatoes and other food shortages during autumn and winter.
The warning comes following an emergency drought summit hosted on Wednesday by the National Farming Union (NFU), which appealed for the government to provide relief from the "crippling impact" of the heatwave, including relaxing rules over accessing additional water supplies.
The environment secretary, Michael Gove, has promised support to ensure farmers "have what they need in order to provide us with high-quality food and ensure their businesses survive".
But it could be too late for the divisive Brussels sprout. While the crop is not more or less vulnerable than any other, it's one of the few vegetables for which demand spikes during a small window over Christmas, which means it's crucial to harvest at the right time.
Minette Batters, president of the NFU, told HuffPost UK she was aware that members of the union who grow sprouts had concerns, and warned that Brexit could make matters worse.
"A lot is at stake around planting," she said. "There is a worry because it is very expensive to plant anything and farmers don't want to waste money.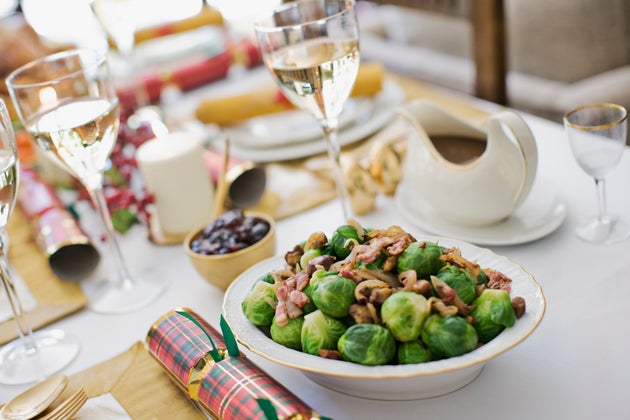 Batters added: "Our growers of those winter vegetables, like sprouts, will be planting them but there is the worry they won't make it through so they can harvest them in time for Christmas."
One sprout grower from Lincolnshire told the Farmers Guardian newspaper that a shortage of the vegetable was possible this year.
Peter Thorold, who grows 1,000 to 1,500 tonnes of the crop, said the situation on his farm this year is "dire".
"South Lincolnshire is in the worst drought we have had had in half a century. I have never seen the crops look so poor," he said.
Jack Ward, chief executive of the British Growers Association, said that for a vegetable like sprouts, timing is crucial.
"With sprouts, you are trying to hit peak production around Christmas which is why it's so difficult.
"It also gets more problematic if you have too much warmth in the run up to Christmas. If it's too warm, you could end up with sprouts at the start of December that were destined for the second and third week," Ward said.
It's not just sprout growers who are struggling, however. Batters said the extreme weather seen in 2018 had been "a perfect storm" which has affected every single sector – from potato growers to dairy farmers.
"Growers of potatoes, carrots and other root vegetables, also popular during the winter, are currently irrigating to keep the crop alive whereas normally at this stage you would be pushing the crop to grow so you have bigger potatoes for example," she said.
With this not happening, there is a chance that baking potatoes and chipping potatoes will be much smaller this year.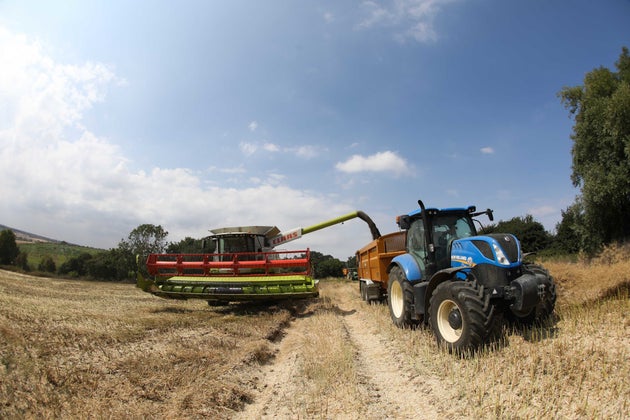 For farmers with livestock, poor grass conditions means resorting to stocks of feed usually reserved for the winter.
"This adds significant costs both in terms of the feed but also the additional labour costs. Then of course there is the worry about not having enough feed as we go into winter, which is especially concerning given the long cold winter we had this year," Batters said.
Ward agreed and said the volatility of weather patterns is making the job for growers increasingly difficult. He said: "In March, we were covered in snow and had freezing temperatures. We should have been planting then. That was the start of the problem.
"Then we rolled forward into April, which was exceptionally wet. Either plants didn't get planted or they got put into conditions which were far less than ideal from a growing point of view," Ward said.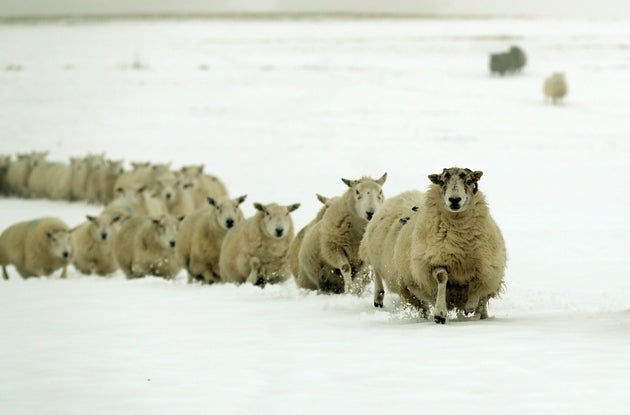 Ward continued: "Put together the five months, and you begin to see the impact it can have on our ability to grow food. We cannot take food production for granted. There is not a technical fix you can apply if the weather gods are against you."
If the trend for cold winters, wet springs and hot and dry summers continues, we should all be concerned on the impact it would have on how the UK produces food, he added.
Batters said she and other representatives from British farming had highlighted the challenges to Gove during the summit, and said it had been "a serious wake up call" for the environment minister.
The challenges will only be worse if we get a 'no deal' Brexit, Batters said.
"For an island nation, food production is so important. If we bring food in, it all has to come in by air or by sea so obviously making sure that our farmers can continue to produce food for the nation should be at the forefront of government thinking.
"For a long time, it hasn't been so this has been a wake up call to recognise the importance of food production and ensuring that policies are in place to make sure we have a long term plan for the future.
"Brexit is just compounding the situation by adding more uncertainty. We've said from day one that achieving a free and frictionless trade deal with the EU is absolutely essential for farmers and consumers alike."
Batters, who is the NFU's first female leader in its 110 history, started the role in February and said it had been a baptism of fire to take the reins during such a challenging time.
She said: "I certainly started during a time of huge change. It has been flat to the boards. Brexit is a whole tranche of work but of course there is the day job as highlighted this week with the drought."
"We are working long hours and trying to do everything we can," she added.
Source: huffingtonpost