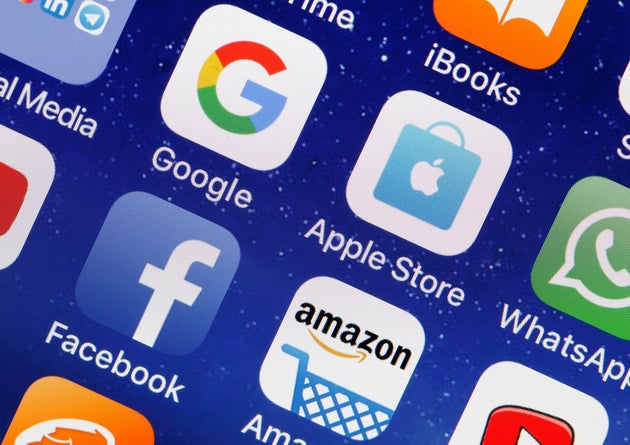 A new tax aimed at Facebook, Google and Amazon has been described as "trivial" after it was revealed that online tech giants could pay just £9 million a year on average.
The chancellor, Philip Hammond, surprised observers on Monday as he announced the new UK Digital Services Tax as part of the 2018 Budget.
Hammond told the Commons: "It's clearly not sustainable, or fair, that digital platform businesses can generate substantial value in the UK without paying tax here in respect of that business."
Rather than targeting online retail sales, the levy focuses on online services, such as advertising sales, among businesses that have global revenues above £500m.
But the independent Office for Budget Responsibility (OBR) has rated uncertainty around the new tax as "very high".
It said around 30 businesses would be affected were the tax implemented tomorrow, and will require an additional 20 HMRC staff to police.
Estimated income from the tax would be £275m in its first year from April 2020, rising to £440m a year in 2024-5, the OBR said in a report (PDF).
Campaigners criticised the government's lack of ambition regarding the new charge.
"The main thing that stands out is how trivial the [new tax] is in scale – looking to bring in, eventually, perhaps £400m a year," Alex Cobham, chief executive of campaign group Tax Justice Network said. "Much less than what could have been achieved by simply reversing one percentage point of the entirely needless corporate income tax cuts of the last few years."
The government explained in the Budget red book that the new levy would ensure that "large, established, digital services companies pay their fair share by introducing a 2% tax on the revenues of search engines, social media platforms and online marketplaces, reflecting the value they derive from UK users".
Facebook – which banked global profits of £3.6 billion ($4.3bn) last year – declined to comment but the social network was on Monday evening believed to be seeking "more detail" from the Treasury.
Amazon declined to comment while Google did not respond to a request for comment.
Tech UK, an industry body which represents online companies – including Oath, HuffPost's parent company – said in a statement that the new tax offers a "mixed signal" from the government.
"This approach risks undermining the UK's reputation as the best place to start a tech business or to invest," it said, adding that it feared the £500m threshold was "too low" and risked affecting fledgling companies.
Source: huffingtonpost