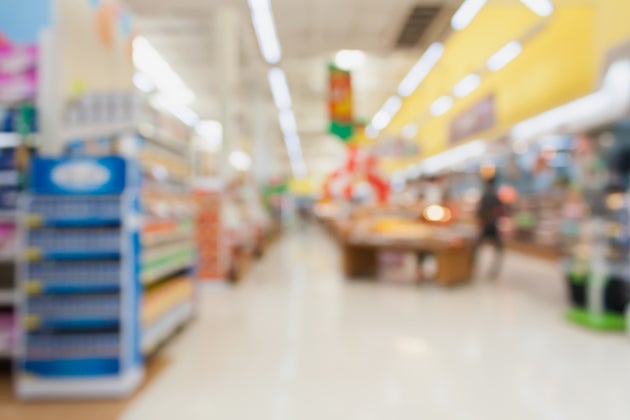 Thousands of Co-op staff are demanding an end to shifts which leave them occasionally having to deal with drunk customers, shoplifters and armed robberies – alone.
The so-called 1-on-1 shifts operate with two staff members on duty in the store, which can on occasion see one worker left on the shop floor if the other needs to retrieve something from the back.
A survey of more than 3,000 Co-op workers found that 38% have had an armed robbery in their store, with a further 34% knowing of an armed robbery at another local store.
One worker said: "I have been held up at gunpoint before, and also a machete. I've had altercations with plenty of thieves and drunken people. If we'd had an extra member of staff this would never have happened."
The same survey, arranged by digital campaigning platform Organise, found that more than 95% of Co-op staff felt the organisation did not keep them safe during 1-on-1 shifts and 93% reported enduring more shoplifting and abuse from customers during those shifts.
Meanwhile, a petition to end such working patterns and place at least three members of staff on each shift has been signed by more than 6,000 staff and was presented to Co-op head office by the workers last month, alongside personal accounts of the dangerous situations face by staff.
One employee said: "We constantly have shoplifters multiple times a day. They know when we're busy and 1-on-1 and take advantage of the fact that we're an easy target. One of my colleagues got threatened with a syringe. In another store they had an armed robbery and were threatened by knifepoint by two females."
Another worker, who is a mother-of-three, told the survey: "A middle aged man asked me what time the shop closed, I replied '10pm' and his reply was 'I'll be outside waiting for you'. I always have to work my shift around when I know that men are outside the pub who can help me if something was to happen."
A further worker recalled the dangers of working in the back of the store on 1-on 1-shifts: "One colleague had a milk cage fall on his ankle and he was lying outside for 15 minutes trapped in a muddy puddle until he managed to free himself. If he hadn't freed himself, it could have been hours before he was found, all because we were 1-on-1."
A spokesperson for Co-op said the store has a strict policy to prevent lone workers.
He added: "The safety of our colleagues is our main priority. Their welfare and providing good customer service are at the heart of any decisions we make about staffing levels in our stores. There is no evidence to show that stores staffed with fewer colleagues are more at risk but we have a range of security measures in place to protect our workers, including panic alarms and CCTV monitoring."
Usman Mohammed, lead campaigner at Organise, said: "Co-op staff don't want to work in fear anymore, that's why this week, they collected their shocking experiences and presented them to Co-op bosses.
"But Co-op bosses are choosing to ignore thousands of staff across the country. That's why over 6,000 Co-op colleagues (and counting) are coming together on Organise and pushing for an end to 1-on-1 shifts.
"The Co-op urgently need to stop offering their staff false solutions like headsets and cameras, and address the fact that until they end 1-on-1 shifts, they're putting thousands of staff at risk every day."
Source: huffingtonpost