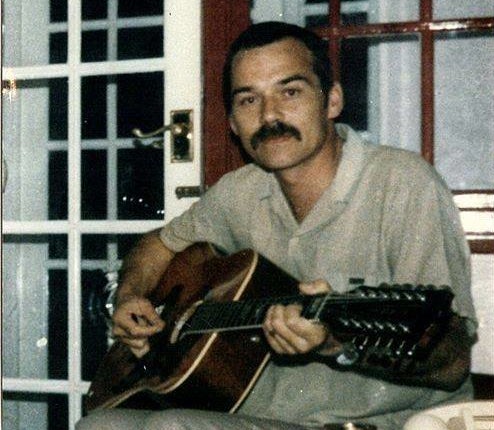 Thirty two years ago Tony Farrugia's father died an agonising death from Aids - just one victim of a devastating health disaster that, to date, has claimed the lives of 2,800 people.
The story is one of government failures, commercial influence, alleged cover-ups and the use of virus-riddled blood taken from prisoners and drug addicts.
Yet decades later the contaminated blood scandal – "the worst disaster in the history of the NHS" – remains relatively unknown outside the thousands of lives torn apart by it.
On the anniversary of the death of Barry Farrugia and days before a historic public inquiry into the infected blood scandal is set to open, HuffPost UK traces the history of the disaster.
"Most people don't even know that this happened," said Barry's son Tony. "I think people need to know the truth and why it happened. It's important the general public know the full horrors of what was done"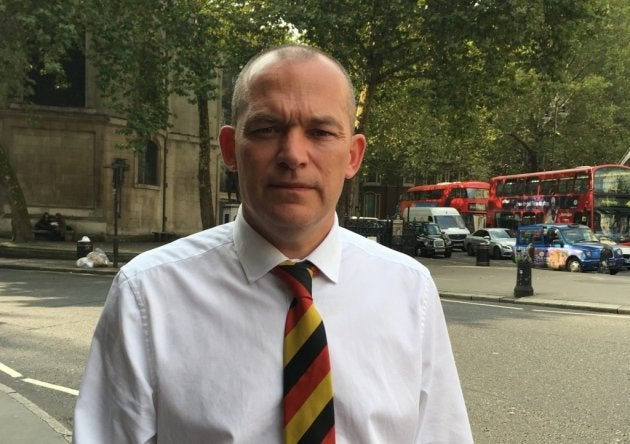 In a series of catastrophic events, 3,891 people in the UK, mostly haemophiliacs, were infected with the HIV or hepatitis C (hep C) viruses, or both, through blood products used to treat them.
Other people were also infected with hep C through blood transfusions riddled with the liver-wasting virus, including new mothers given life-saving blood after childbirth.
The consequences were devastating and an estimated 2,800 have so far lost their lives.
Successive UK governments have for decades claimed the health disaster was an accident and the devastating consequences could not have been foreseen or avoided.
But those who were infected and who have lost loved ones have fought tirelessly to hold the government to account.
Tony Farrugia has campaigned for justice for his dad for more than a decade.
"We would like to know who did this, who was responsible and I think one of the big things for us is my father's death has been recorded falsely in history as a terrible accident and that's what we want put right," said the 46-year-old, from St Neots in Cambridgeshire. "It wasn't an accident and we want the truth to be told."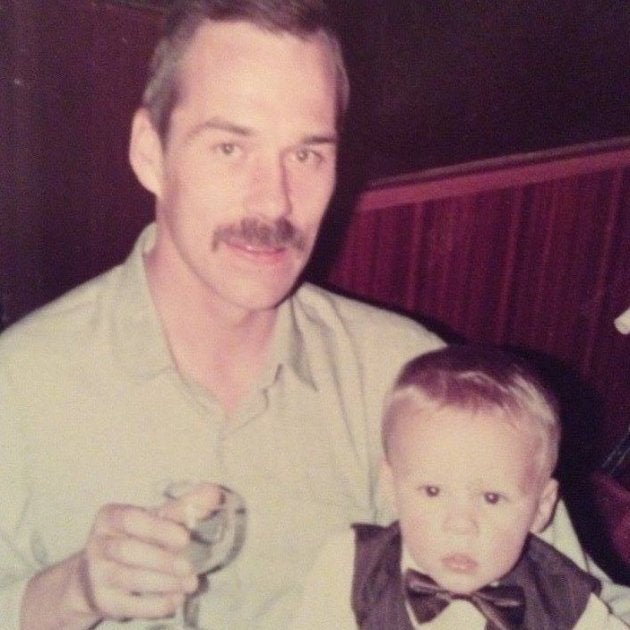 Barry, a plumber and dad-of-five from Dagenham, who worked for North Thames Gas, was infected with HIV via blood factor products used to treat his mild haemophilia, a genetic disorder that impairs the body's ability to make blood clots.
From 1982 onwards haemophiliacs in the United States began to die from Aids and it was widely feared the virus was present in Factor VIII products used to treat the condition.
The treatment, made from blood plasma, was revolutionary as patients could inject Factor VIII at home rather than having days of painful hospital transfusions to stop bleeding.
But Britain was unable to meet demand for the new wonder medicine and companies in America quickly found a way to profit from the shortage.
Across the US people were paid to donate blood, a practice banned in the UK, including high-risk donors such as drug addicts, prisoners and prostitutes.
The blood plasma of up to 60,000 donors was used to make each batch of Factor VIII treatment and even one infected donor would contaminate the entire pool with HIV or hep C.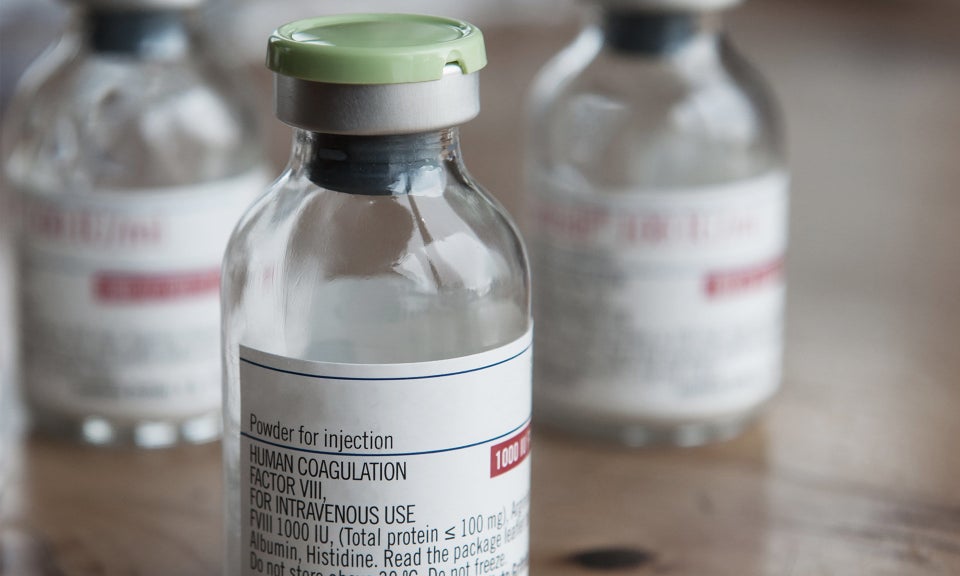 Patients treated with an infected batch would almost certainly catch the viruses.
Civil servants and panels of medical experts in the UK and worldwide were convened and from 1984 onwards evidence shows the British government was aware of the risks.
Yet batches of infected Factor VIII treatments continued to be used in the UK for years after.
For the haemophilia community, it resulted in a generation of men and children being infected.
The Farrugia family lost Barry and his two brothers Victor, who died of Aids in 2002, and David, who died of hep C in 2012.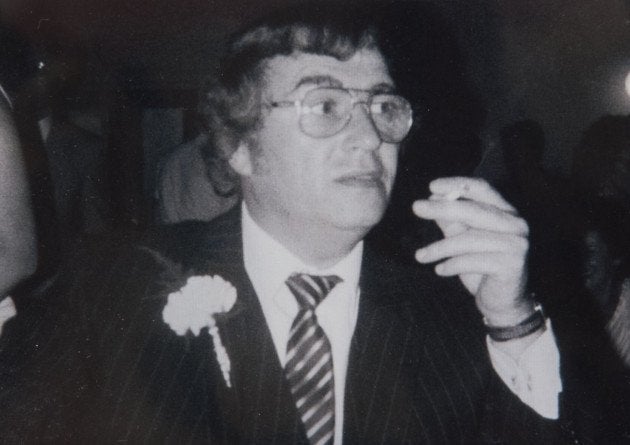 Barry and Victor suffered from the horrific stigma then associated with HIV and Aids before they died. The last six months of Barry's life were spent as an inpatient on a psychiatric ward at a London hospital, when every attempt to have him cared for at a hospice came to nothing.
He died in 1986, aged 37.
"He was previously untreated with American concentrates until 1977 and they switched him from a safe treatment to a treatment that wasn't safe and they never warned him of the risks," says Tony, who was taken into care following his father's death and separated from his twin brother David.
"It's all in his medical notes – and the mental torture and the suffering of that. That is the worst thing for me, reading that he had a mental breakdown."
In 1984 and 1985, the government was waging a concerted public health campaign about the Aids epidemic, including the famously chilling Don't Die of Ignorance campaign.
National TV adverts of a monolithic gravestone were shown at prime time and a leaflet posted to every house in the country warning there was no known cure.
Those affected by the contaminated blood scandal say the stigma then surrounding HIV has been a major factor in why many have stayed silent for so long.
"The Aids adverts in 1984 and 1985, press reports of a 'gay plague' on the front pages of newspapers, the adverts of falling headstones, not dying of ignorance, it sent people underground," says Tony. "It made people not speak out and I think that's one of the main reasons why this has gone on for so long, that a lot of people have felt they can't raise their head above the parapet."
What was not widely known at the time was there had been an apparent failure by the civil service to secure Britain's own blood supply years before. Had this happened there would have been less need to important the high-risk US blood products.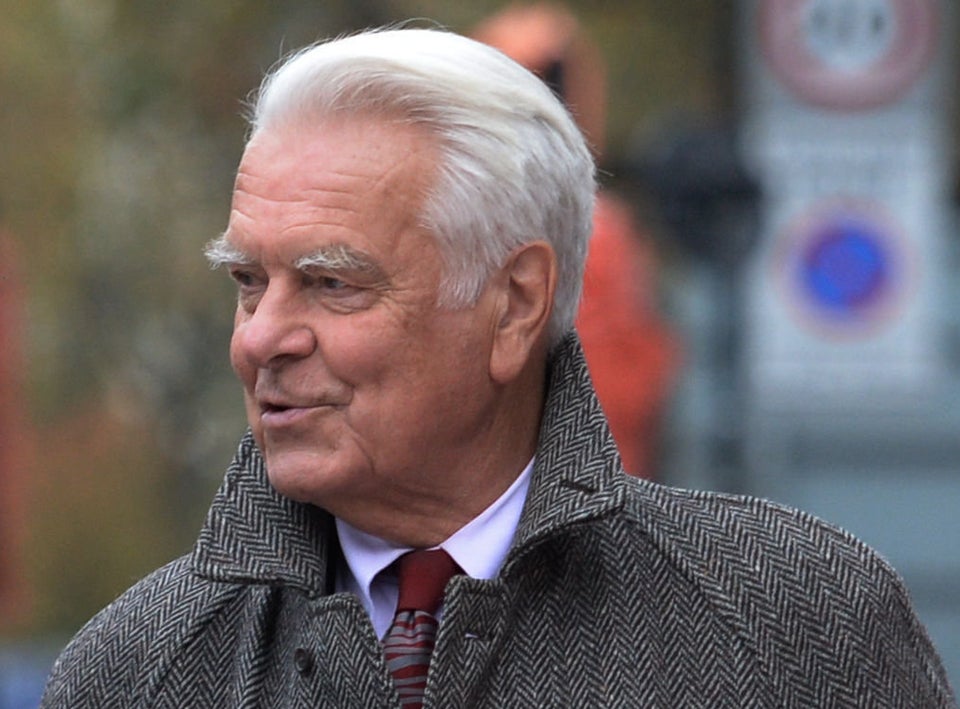 As health minister in 1975, Lord David Owen announced in Parliament that Britain would become "self-sufficient" in its supply of blood products, instead of relying on imports from abroad.
But the programme was "starved of money, blocked and effectively the UK gave up on self-sufficiency" without Parliament ever being informed, Lord Owen has since said publicly.
The former health minister has been a vocal supporter of victims' calls for a full public inquiry and has confirmed that his own personal ministerial papers relating to the blood scandal were destroyed.
"I have become convinced that there has been a cleaning-up of documents and it seems to me it's not just in this country but it has been in many countries," he said.
As time has passed, the chain of events that precipitated the blood scandal and the alleged cover-ups that followed it have come under greater scrutiny.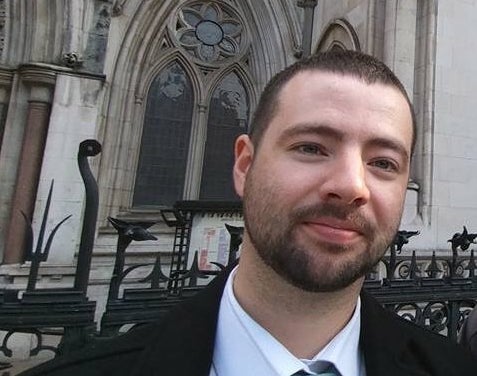 Jason Evans, 29, founder of Factor 8 Campaign UK, has fought hard for a public inquiry and has brought information about the scandal to light through his investigative work.
"I strongly believe the truth about what happened has never been told and I and many other people want the truth about what happened to be told," he said. "And the surviving victims, the people struggling with ill health, physically and mentally, need recognition. They need some form of closure and for people to be held to account, and that's never happened before."
Jason's father Jonathan died of Aids in 1993 contracted from Factor VIII used to treat haemophilia.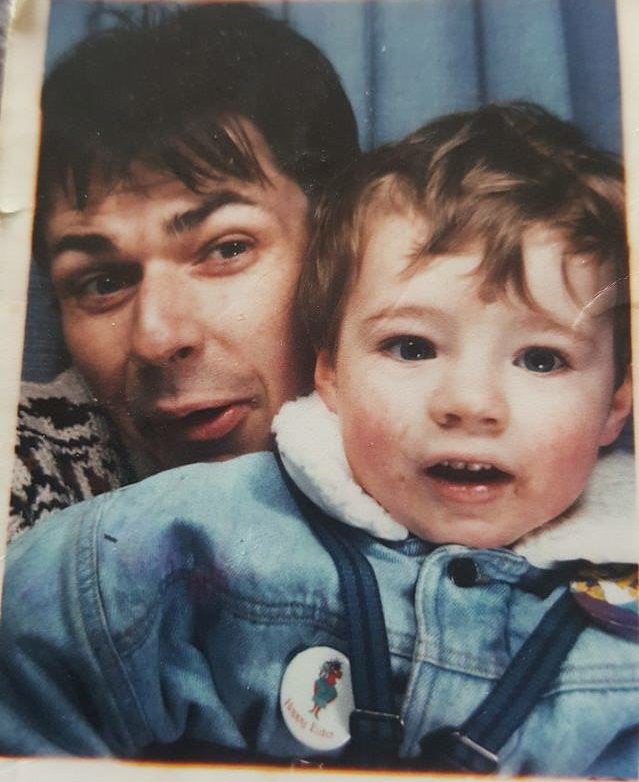 He was 31 years old and Jason, from Coventry, was just four at the time. He says questions over his dad's death have haunted him his entire life and have driven his dogged campaign work.
"For me there is this question – what is this thing called the contaminated blood scandal, what happened?" he said. "And it's been with me literally since the day I was born, because I was born into this situation. There has never been an official answer and I think that would bring some closure to a lot of people when you have that official narrative."
On Monday the Infected Blood Inquiry will open.
It comes three decades after people first began dying and 14 months after Prime Minister Theresa May announced it would be set up last July.
Two previous inquiries, one that did not have statutory powers and one that did not cover the whole of the UK, have so far failed to uncover the whole truth about what happened.
There is cautious optimism among campaigners that this new Infected Blood Inquiry will finally discover what really happened and who was responsible.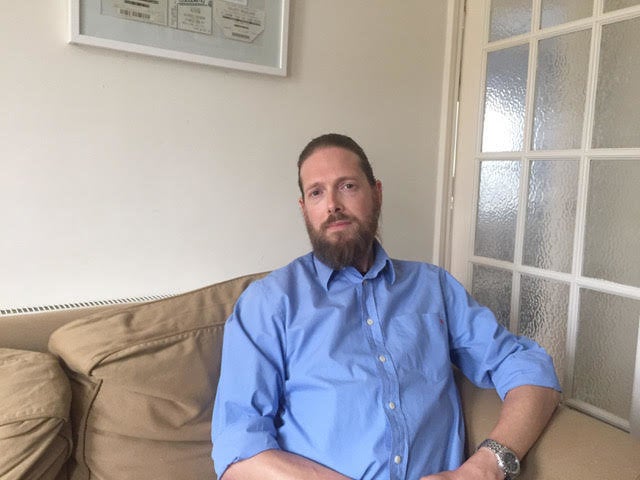 Andy Evans, who co-founded the advocacy group Tainted Blood 12 years ago – and is no relation to Jason – will be one of those attending the inquiry opening next week.
He was infected with HIV at five years old, when old pictures show him as a beaming child.
His parents were told two years later of his diagnosis, but kept the news from their son until he was teenager.
By the age of 16, the 41-year-old had developed Aids.
It was only luck and the rapid development of antiretroviral combination therapies that has kept Andy alive and, in his own words, "not at death's door quite so much".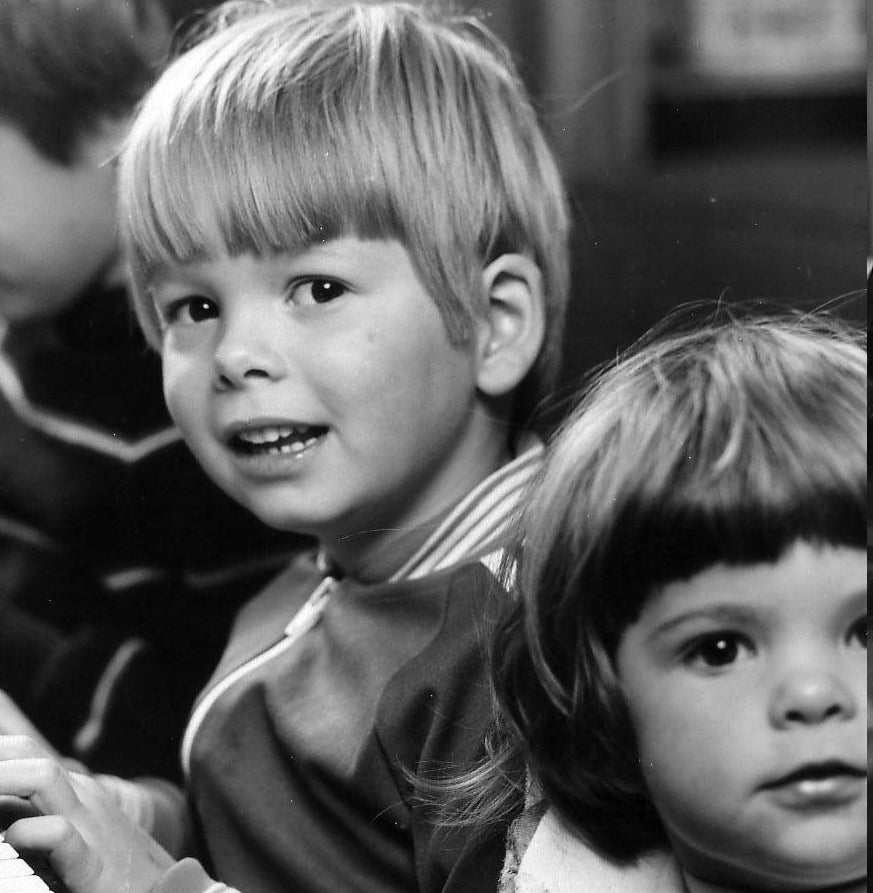 He remembers other children also treated at the haemophilia unit at Birmingham Children's Hospital who were not so lucky.
"Probably the most significant memory that I have was going to the children's hospital," he said. "I seem to remember that I didn't know what was going on, but kids that you would normally see at clinics for their haemophilia just weren't coming and you'd ask why?
"And it was either, 'I don't know,' or, 'They got poorly and they didn't make it,' and then to find out later on that that the reason they weren't coming in was that they'd died from Aids, yeah that shapes you."
The 41-year-old, from Worcester, is one of only about 240 of the 1,200 haemophiliacs who are known to have been infected with both HIV and hep C who is still alive today.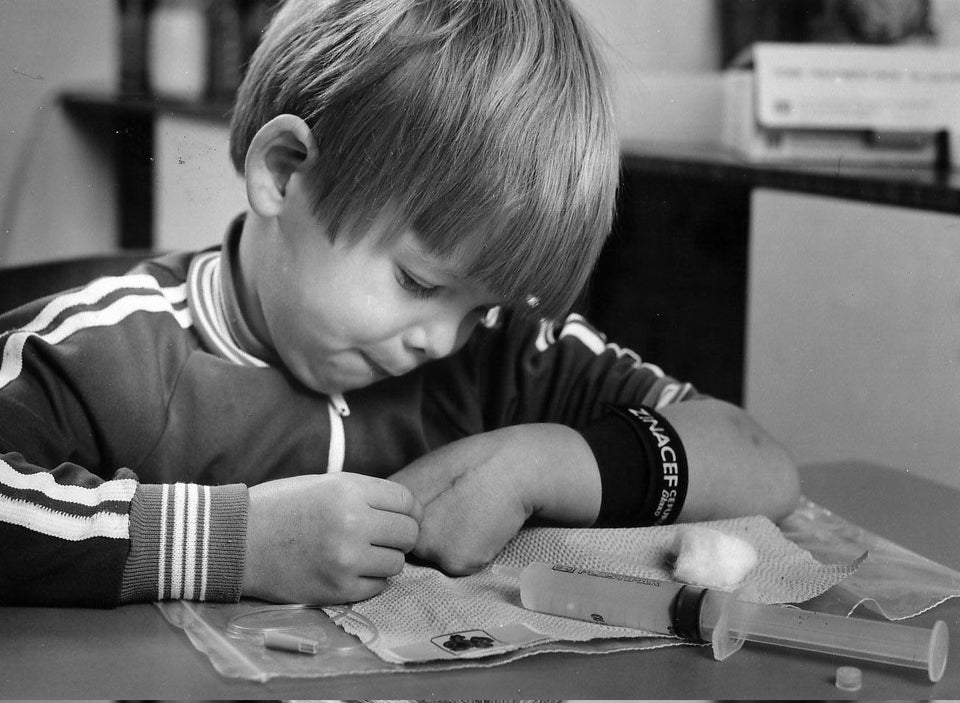 The statistics on the contaminated blood scandal stand testament to the scale of the disaster.
- As of 2013, 1,200 haemophiliacs were known to have been co-infected with HIV and hep C and more than 800 had died.
- Just over 2,500 other haemophiliacs were infected with hep C, and a quarter have since died.
- 71 spouses and partners of haemophiliacs were unwittingly infected with HIV by their partners. As of 2016 31 had died.
All those affected by the scandal hope this inquiry will finally bring answers and the motto of campaign group Tainted Blood, a Voltaire quote, stands testament to their driving goal.
"To the living we owe respect. To the dead we owe only the truth."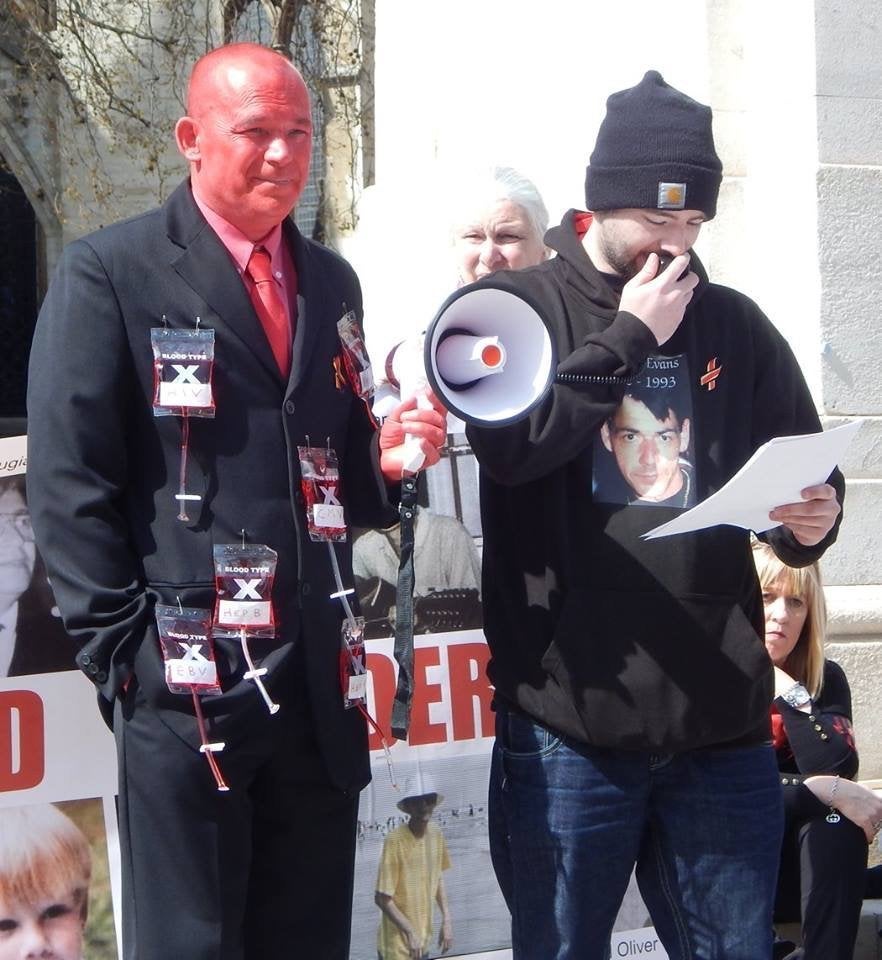 But Jason Evans warns lessons must also be learned from what happened – so the risks of another blood disaster occurring are diminished.
"One of the key reasons the inquiry is important is to help prevent something like this from happening again in the future," he said. "Because in this situation it was hepatitis C and HIV, but it could still happen again.
"There are still plasma products being made and we'd like to think that things are different now and it couldn't happen again.
"But all it takes is for another virus to come along where protections aren't in place against that particular virus and I think it could happen again.
"By examining this situation and properly learning the lessons from it, it could help to prevent something like this from happening again."
The government says it fully supports the new public inquiry.
A spokeswoman said: "The Infected Blood Inquiry is a priority for government. It is extremely important that all those that have suffered so terribly can get the answers they have spent decades waiting for, and lessons can be learnt so that a tragedy of this scale can never happen again.
"Government is committed to providing the inquiry with all the support it needs to complete its work as quickly as a thorough examination of the facts allows."
Source: huffingtonpost