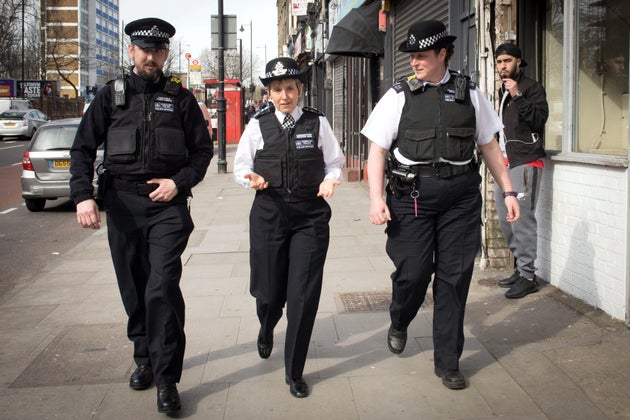 Two teenagers have been stabbed at a shopping centre in Croydon as violent attacks continue to sweep the capital.
A 16-year-old boy and another victim, described by police as being in his "late teens or early 20s", were found at the Whitgift Shopping Centre on Friday afternoon suffering from stab injuries.
Officers were called at 5.17pm to reports of a stabbing, with paramedics and the London Air Ambulance also attending the scene.
The condition of the victims is currently unknown.
Police detectives from Croydon CID are investigating and so far no arrests have been made.
These latest attacks come hours after Met Police Commissioner Cressida Dick insisted the force had "not lost control" of the streets as it was announced that there will be 300 extra police officers patrolling hotspots around London this weekend.
Before these latest incidents, Scotland Yard confirmed it was investigating 55 suspected murders in London since the start of 2018.
Stabbings are at their highest rate in the city since 2010/11.
Police have made arrests in four out of five murder investigations launched this week including that of a 30-year-old man today for the drive-by shooting of Tanesha Melbourne-Blake. The 17-year-old was killed in Tottenham on Monday as she sat chatting to friends.
Minutes later 16-year-old Amaan Shakoor was shot dead in Walthamstow and two days later Ogunsola was murdered near Hackney Central Station.
Police also arrested five people for the attacks overnight Thursday.
On Thursday night there were protests in Hackney, east London - near the spot where 18-year-old Israel Ogunsola was stabbed to death Wednesday.
On Friday Dick promised more weapons searches as she faces increasing pressure to combat so-called "postcode wars" between rival gangs that have led to a spate stabbings and shootings.
Source: huffingtonpost