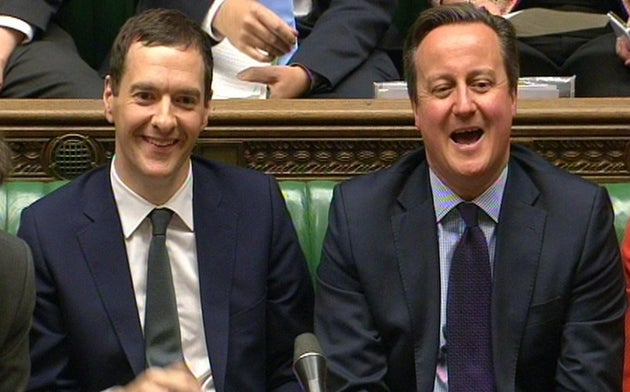 David Cameron and George Osborne were savagely attacked when they resurfaced to celebrate the UK hitting their austerity target two years late.
Former Chancellor turned Evening Standard editor Osborne, who presided over unprecedented spending cuts and tax increases amounting to £110bn, trumpeted the news on Twitter.
The current budget deficit – the money borrowed by the government to fund day-to-day spending rather than long-term investment – hit a surplus in 2017, according to new Office for National Statistics data.
Osborne's spending squeeze was supposed to see the UK hit that target two years ago, but he couldn't resist gloating.
He tweeted: "We got there in the end - a remarkable national effort. Thank you."
His former boss, Cameron, meanwhile, was quick to join in, adding that austerity had been "the right thing to do".
And social media reacted with fury...
Chancellor Phillip Hammond has said he has no plans to ease austerity.
The upcoming Spring Statement is not expected to include any spending increases or tax changes.
A Treasury spokesperson has said: "We are making a success of reducing the deficit, which is down by more than three-quarters since 2010. But our national debt is still too high, and we must get debt falling to improve our economic resilience and reduce the burden on future generations."
Source: huffingtonpost