Donald Trump has been accused of being a "racist" who repeatedly used "the N-word", according to former White House aide Omarosa Manigault Newman.
Once the most prominent African American in the White House, Manigault Newman has made a series of damning claims against the US President in her forthcoming book Unhinged, an advanced copy of which has been obtained by The Guardian.
She alleges that, during the making of US version of The Apprentice, which Trump fronted for several years, the future president muttered the racial slur "multiple times".
Reports have been circulating for years that outtakes from the reality television show exist in which Trump can be heard saying the N-word.
Manigault Newman does not specify in her book, which is due to be released on Tuesday, whether she heard Trump using the slur or whether she saw footage of him using it.
She claims she also personally witnessed Trump using racial epithets when referencing his aide Kellyanne Conway's husband George, who is half-Filipino.
"It had finally sunk in that the person I'd thought I'd known so well for so long was actually a racist," she wrote, according to The Guardian.
"Using the N-word was not just the way he talks but, more disturbing, it was how he thought of me and African Americans as a whole."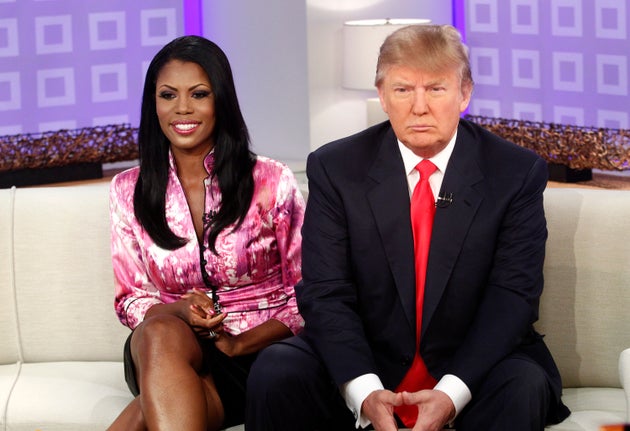 Manigault Newman was once one of Trump's most vocal supporters, but has been highly critical of the president in the months following her departure from the White House.
It was announced by the White House in December that she had resigned and would be leaving her position the following month, but reports surfaced that the former reality TV star was fired for abusing her position and had to be physically removed from the premises.
She has since then referred to the administration as a "plantation," claimed she was ostracised for being black, and vowed never to vote for Trump again.
Referencing her abrupt dismissal from the White House, she writes that she felt a "growing realisation that Donald Trump was indeed a racist, a bigot and a misogynist. My certainty about the N-word tape and his frequent uses of that word were the top of a high mountain of truly appalling things I'd experienced with him, during the last two years in particular."
After an Access Hollywood tape in which Trump bragged about grabbing women "by the pussy" emerged, Bill Pruitt, a producer on the first two seasons of The Apprentice, said there were "far worse" tapes of Trump while filming the show.
Responding to the allegations raised in the book, White House press secretary Sarah Sanders said: "Instead of telling the truth about all the good President Trump and his administration are doing to make America safe and prosperous, this book is riddled with lies and false accusations.
"It's sad that a disgruntled former White House employee is trying to profit off these false attacks, and even worse that the media would now give her a platform, after not taking her seriously when she had only positive things to say about the president during her time in the administration."
Source: huffingtonpost