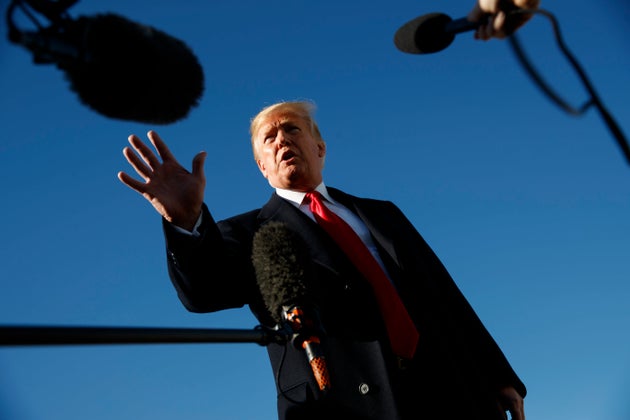 Donald Trump has said it "certainly looks" like US-based Saudi journalist Jamal Khashoggi is dead.
"It certainly looks that way to me," the US President told reporters at Andrews Air Force Base when asked if Khashoggi was dead.
Marking a shift in tone from his earlier comments, Trump said he was waiting for details from "about three different investigations so we can get to the bottom of" Khoshoggi's disappearance.
Asked what the consequences would be if Saudi leaders were linked to his disappearance, Trump said: "Well, it'll have to be very severe. I mean, it's bad, bad stuff, but we'll see what happens."
Turkish sources have told the Reuters news agency the authorities have an audio recording indicating Khashoggi, a US resident who wrote columns for the Washington Post, was killed.
The Saudis have strongly denied the allegations but US media outlets have reported they will acknowledge he was killed in a botched interrogation.
Trump has speculated without providing evidence that "rogue killers" could be responsible.
Source: huffingtonpost