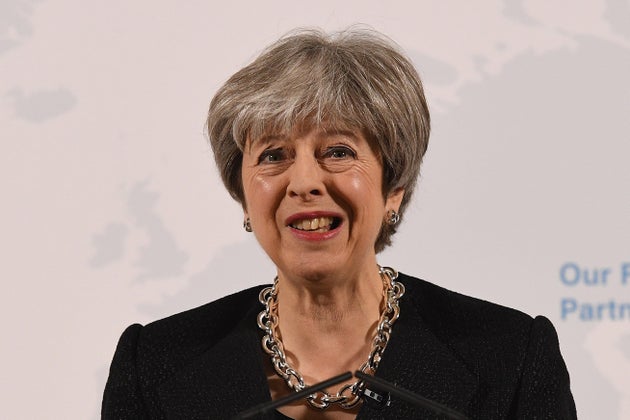 EU officials have accused Theresa May of "double cherry picking" and failing to offer proper ways forward on Brexit, according to a leaked document.
The internal report, seen by HuffPost UK, describes the PM's Mansion House speech last week as "a change in tone, but not in substance" and claims it did more to bridge the gaps between warring factions of the Conservative Party than tackle key negotiating points.
Sent to all 27 EU member states, the eight-page document goes on to say the address was "long on aspirations, short on workable solutions" and that May's new proposed trading model is based on "double cherry picking".
The prime minister is also accused of failing to put forward any "concrete solutions" on how to the solve the issue of avoiding a hard border in Ireland and Northern Ireland.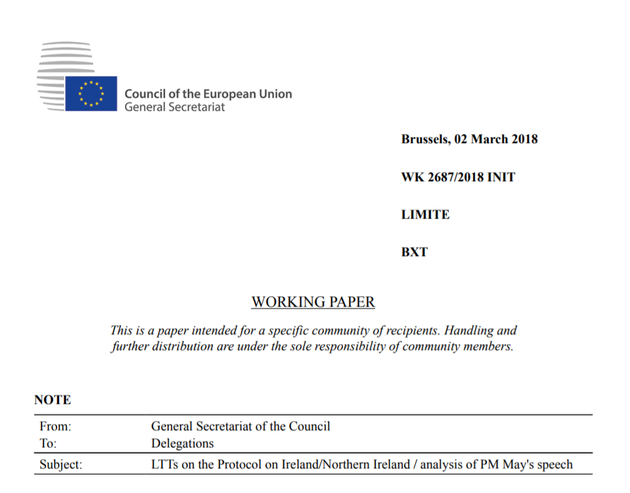 "The speech also explicitly confirmed the existing UK red lines: the UK will leave the Single Market and the Customs Union; it will no longer recognise the direct jurisdiction of the Court of Justice of the EU, the UK Parliament has full autonomy over UK laws, free movement of people will end, and the UK wants to run an independent trade policy," the document states.
Its authors - the council of the EU general secretariat - acknowledge the PM's "determination" to agree a transition period and welcome her acceptance that Brexit is a complex process.
May's intervention last Friday aimed to set out the "hard facts" about Brexit and remind voters "life is going to be different" after March 2019, when Britain leaves the union.
But Brussels officials concluded: "Her speech was more a domestic communication battle than proposing real substance and ways forward.
″[It] is highly ambiguous on the nature of the future economic partnership, and does not address the question of the unresolved tension in the UK position."
May met Guy Verhofstadt, the European Parliament's chief Brexit negotiator, in Downing Street on Tuesday.
A Number 10 spokesperson said: "The prime minister restated her commitment to avoiding a hard border between Ireland and Northern Ireland and noted the importance of officials from the Irish government, the European Commission and the UK meeting to discuss practical solutions."
Source: huffingtonpost