This week sees the broadcast of the greatest annual televised signing competition in the world, the Eurovision Song Contest. Semi finals are broadcast live on Tuesday 8th and Thursday 10th May 2018 at 8pm BST on BBC Four in the UK with the Grand Final taking place on Saturday 12th May, on BBC One. All shows will be live streamed at Eurovision.tv.
This year's show will be beamed from the Altice Arena in the Portuguese capital Lisbon, with a PC sea-faring theme of "All Aboard!". Luckily no hope of any viewer being all a-bored watching the telecast: this year, in a pleasant shock, there are a host of good songs that you might actually want to listen to.
Eurovision got woke
This is the year that Eurovision gets explicitly political.
Israel takes its inspiration from the #metoo movement in a lyrically and musically clever song that is elegant in its simplicity (sample lyric: "I'm not your toy, you stupid boy"). Larger-than-life Netta is this year's favourite with this upbeat and catchy political number.
France's song is a pun-tastic paeon, sung from the point of view of a new-born refugee, born on the sea (mer, in French) en route to Europe. The child, Mercy (mer-sea) is the voice of displaced refugees everywhere (sample lyric: "My name is Mercy... I am all those children who were taken by the sea"). The electro-pop duo sing at the end: "Merci, Mercy" (thank you, Mercy). Possibly a thanks for the reminder that a human life should hold no less value when born outside the borders of Europe. Powerful stuff from France.
Though unlikely to qualify for the final, Ireland gives a nod to its recent progression in LGBT rights by staging a same-sex romance in modern dance. The speed of Ireland's social progression from traditional and conservative Catholic country to the Ireland of today, led by an openly gay, half-Indian Taoiseach, has been incredible. The broadcaster RTE and singer Ryan O'Shaughnessy share props in highlighting this social progression to a global audience.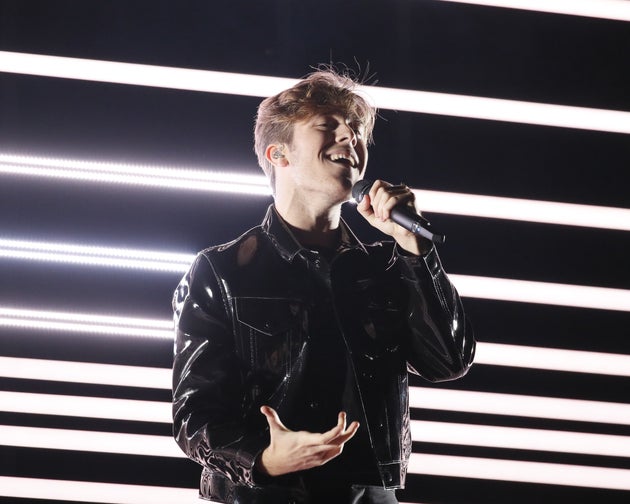 Peace, Peace, Love, Love
In a great Eurovision skit in the 2016 show, Swedish hosts Måns Zelmerlöw and Petra Mede told us that the way to win Eurovision was to sing about peace and love. Several countries have taken the advice to heart.
Italy's song is an angry but ultimately uplifting song about bombs, war, hatred and terrorism – but how none of these things can overpower the smile of a young, and innocent child.
Denmark sends a song about a Viking (of course) but one who chose dialogue over fighting. The narrative here tracks a national conversation in Denmark (the "happiest country on Earth") that pits a modern country focused on peace and tolerance against the context of its violent, Viking past, whilst navigating today's topic of toxic masculinity. Eurovision is deeper than it looks, man.
Australia has a simpler message of love (sample lyric: "Love is stronger than fire; so don't, don't give up, 'cos we got love."). For the past few years, Australia has emphasised the diversity of its pop talent, bringing in artists with Malaysian, Korean – and in Jessica Mauboy's case – Indonesian and Aboriginal – roots, clinically killing the notion that it is a nation just full of blonde Bondi surfers. With three top-ten finishes since it joined the contest, it has also proved that there's substance behind the diversity message. We Got Love is a modern up-tempo pop banger that should keep Australia's track record intact.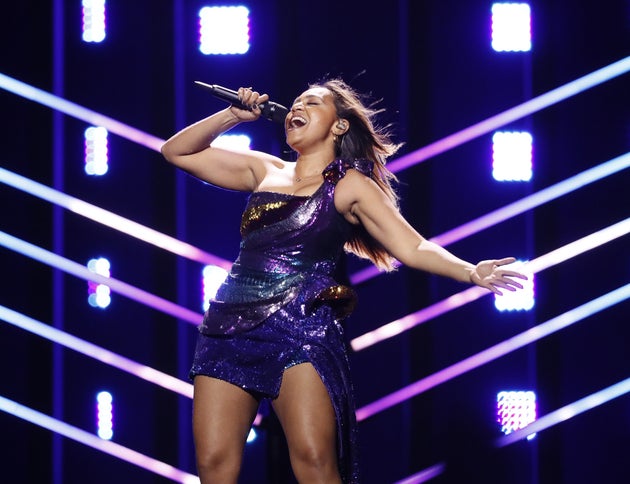 Speaking of pop bangers
Sweden, represented by pasta-loving Benjamin Ingrosso, knows pop. This year's staging is world-class and the Michael Jackson-influenced Dance You Off should be a dead cert for a top 5 finish. This year's hot mess award goes to the Hellenic Beyoncé (Beyonce-opoulos?) Eleni Foureira of Cyprus, singing the stomping dance number Fuego (sample lyric: "You got me pelican fly-fly-flyin'. Ah-yeah ah-yeah ah-yeah, Fuego") which deserves to do well. British viewers will be familiar with Finland's Saara Aalto (the 2016 X Factor runner-up). Her superior pop entry, Monsters, wouldn't sound out of place in the contemporary charts, a rarity for a Eurovision song. Meanwhile Czech Republic sends a young, handsome Justin Timberlake-alike, also with a modern, catchy pop number. Check them both out for a strong finish.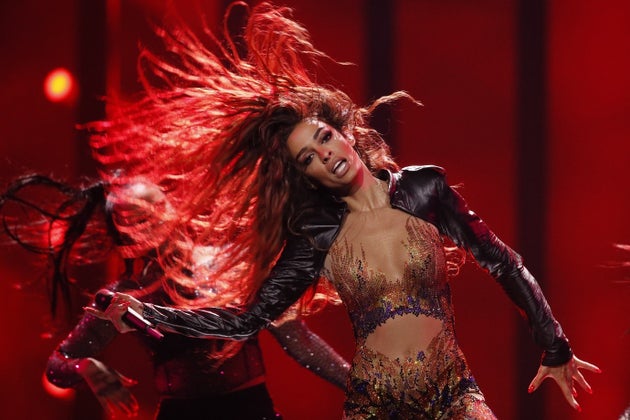 Ones to watch
Norway sends previous winner Alexander Rybak, the manboy with the smuggest face in pop. The entry is the excruciatingly, inexplicably popular ditty That's How You Write a Song (key lyric: "Step one: Believe in it and sing it all day long; Step two: just roll with it: that's how you write a song"). I imagine those lyrics induce feelings of rage from this year's talented songwriters. Belgium's Bond-esque entry may do well, though Conchita won with a similar sound but much better gimmick just a few years ago. Speaking of divas, Estonia gives a masterclass in the uniquely Eurovision genre of "popera" with La Forza. It's essentially a nod to Verdi with a tent-like hologram dress to boot. What's not to love?! Also with very "Eurovision" staging, Moldova stormed to third place last year with a bold, confident performance and an upbeat song. They seek to recreate that magic this year in a Balkan pop-fest of velvet, trap-door ridiculousness.
My personal favourites include home country Portugal's intimate ode to death,O Jardim and the decent entries from Austria and Bulgaria. In a wide-open field for a top ten finish, all of these entries could do well if they connect with the audience.
What about us?
Yep, the UK still enters, with the Twitter-tastic SuRie performing the passable Storm. Sadly, the song's impact is more Durham drizzle and less Stormy Daniels. I fear we'll be fighting Germany for last spot. Best of British, though SuRie!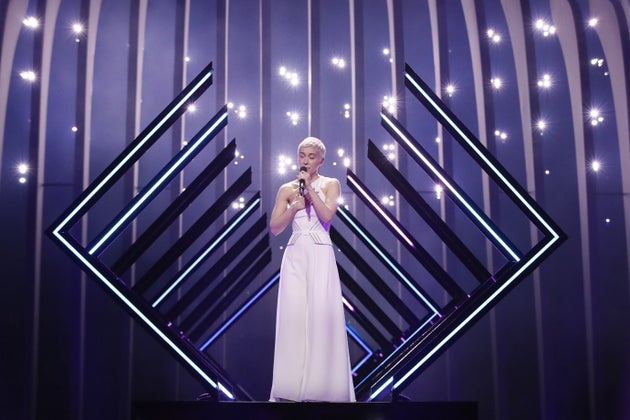 Tips for the Top?
It's Israel's to lose but expect strong competition from Sweden, France and Norway. Feel free to post your thoughts below. Enjoy the show!
Source: huffingtonpost