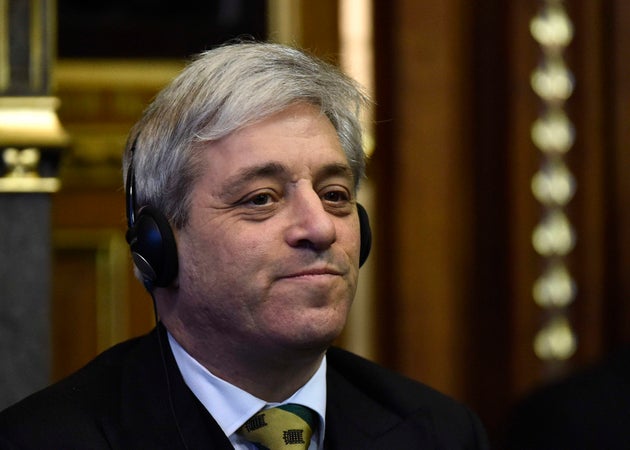 A former Commons staffer has revealed how the Speaker of the House of Commons called her a "little girl" because he was unable to find an envelope he was looking for.
Libby Bradshaw, who worked in Westminster for 12 years before leaving as a direct result of its toxic culture, contributed to a damning report into bullying in Parliament released this week.
Writing for HuffPost UK about her own experience, she said: "There has been a haemorrhage of talent from Parliament because of this issue alone and some of the brightest, most capable people I worked with are no longer there because of the treatment they received. This is not only bad for public service, but it turns the patriarchy into a self-fulfilling prophesy in one of the most high profile organisations in the country.
"The House of Commons Commission will have a large role in what happens next. The Commission is made up of some of these senior managers along with the Speaker who, when he was just a regular backbencher, once screamed at me and called me a 'little girl' simply because he had been unable to find an envelope (which was exactly where I said it was, for the record)."
The inquiry into bullying and abuse, led by ex-judge Laura Cox, concluded sweeping reforms are needed to tackle "pervasive abuse" among MPs and House of Commons staff.
It was launched after allegations of bullying against Bercow – which he denies – and found the sense of loyalty felt by staff had been "tested to breaking point" by a culture of "deference, subservience, acquiescence and silence".
A spokesperson for the Speaker's Office said: "The Speaker has absolutely no recollection of this alleged incident."
In her article, Bradshaw continues: "I know dozens of former colleagues and friends who have been bullied, assaulted and abused during their time working for the House, all of whom submitted their stories to the Cox inquiry but many are still too traumatised to talk about it publicly.
The former staffer raised two harassment cases during her time working in Westminster – one against a manager and another against an MP.
"The Cox Report should be a pivotal moment in Parliament's evolution into a modern workplace and those of us that contributed to the inquiry felt relieved and vindicated that we had finally been believed when we read the report and recommendations," she went on.
"But there is already talk that the report could get kicked into the long grass and the tribal warfare surrounding the Speaker, and Brexit, have meant that this issue that has affected so many lives and careers, is in danger of being drowned by politics again."
Bercow has come under intense pressure to resign as Speaker following the publication of the report, with several MPs challenging him directly on Tuesday.
Bradshaw said that while staff who have suffered bullying and intimidation welcome the release of the Cox report, many have little faith in the ability of both the parliamentary authorities and politicians to tackle the problem.
"These are not people who even know what the problem looks like, let alone capable of examining whether they are part of that problem," she added.
"They are not trained in HR, they have limited experience of other workplaces where employees are not protected by parliamentary privilege and while their procedural knowledge may be exemplary, they are part of a self-serving culture that has normalised abusive behaviour and 'othered' those that have dared to speak out."
Source: huffingtonpost