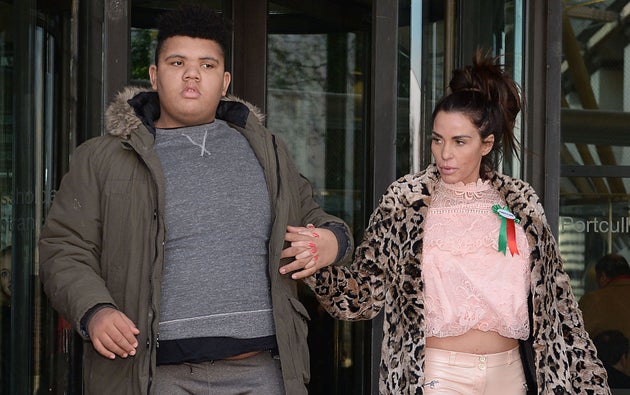 Football bosses must tackle the "disgusting" online abuse of disabled people by fans, MPs have demanded.
The call comes after an inquiry inspired by former model Katie Price discovered football fans using offensive terms about disabled people to insult players and their performances online - as well as the name of Price's teenage son.
Harvey, 16, is blind and suffers from the rare genetic condition Prader-Willi Syndrome.
More than 220,000 people signed a petition from Price calling on Parliament to make online abuse a specific criminal offence and create a register of offenders.
She told politicians earlier this year that "the most horrific things" had been aimed at her son on social media, including messages saying "why don't you just die?".
Now, MPs on the Petitions Committee have written to football equality charity Kick It Out and its founders - which include the FA and the Premier League - to tackle the issue.
Labour MP Helen Jones - who is chair of the committee - dubbed the high proportion of abusive language about disabled people from football fans "shocking".
"It's unacceptable, disgusting and frankly baffling that a child with disabilities is subject to mockery from football fans online," Jones said of Price's son Harvey.
"Ms Price has five children. Four of her children are white and able-bodied. One of her children, Harvey, is biracial and has multiple disabilities. It is surely no coincidence that it is Harvey who suffers a torrent of online abuse.
"Football must do more to ensure the sport is inclusive for everyone, no matter what their background," Jones added.
Kick It Out has yet to respond to HuffPost UK's requests for comment.
Source: huffingtonpost