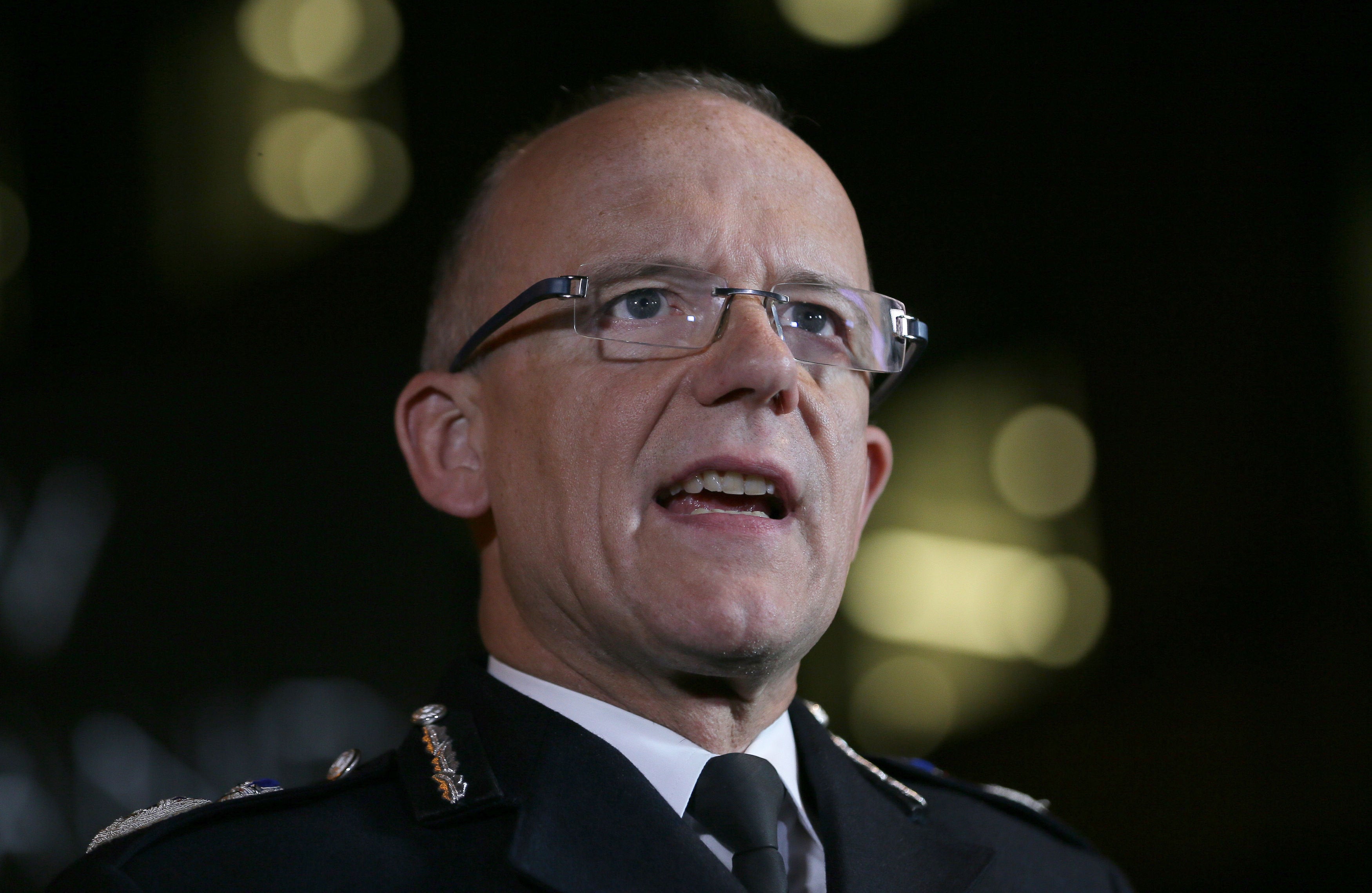 Four far-right plots and 10 Islamist-inspired schemes were thwarted last year, Britain's leading anti-terror chief has confirmed.
Assistant Commissioner Mark Rowley, the Metropolitan Police's outgoing head of counter-terrorism, told an audience in London that the plots were foiled by security services in 2017.
Speaking two weeks before his retirement, Rowley said on Monday that the threat from far-right groups was "significant and concerning".
"It is important we make these figures public in order to illustrate the growth of right wing terrorism. For the first time we have a home-grown proscribed white supremacist neo-Nazi terror group, which seeks to plan attacks and build international networks. You will agree this is a matter of grave concern," Rowley said.
"Islamist and right wing extremism is reaching into our communities through sophisticated propaganda and subversive strategies creating and exploiting vulnerabilities that can ultimately lead to acts of violence and terrorism," he added.
Rowley noted in his speech an "acute threat from both Islamist and rightwing terrorism" and he described "new and emerging characteristics and the operational challenges it presents."
Responding to Rowley's comments, Nick Lowles, chief executive of anti-extremism campaigners Hope Not Hate, said: "Far-right terrorism and violent extremism is on the rise, something that concerns us greatly and which we have long warned the authorities to take note of.
"More worryingly, it is a trend which we fear is going to continue.
"The threat from the British far right is growing and evolving. Many see themselves in a war with Islam and as a result we must be prepared for more terrorist plots and use of extreme violence from the far right for the foreseeable future."
Last year saw successful Islamist-inspired attacks in Westminster, Manchester, London Bridge and Parsons Green, with one successful far right-inspired attack in Finsbury Park, north London.
Source: huffingtonpost