The government has pledged £2,000,000 today to fund meals and activities for thousands of disadvantaged children throughout the summer holidays.
The targeted funding for some of the country's most deprived areas in the North East, Birmingham and London will not only ensure children are fed healthily for the six weeks, but also entertained with sports, art and cooking programmes.
Children and families minister Nadhim Zahawi said that those who rely on the free school meals during term time will benefit from the plans.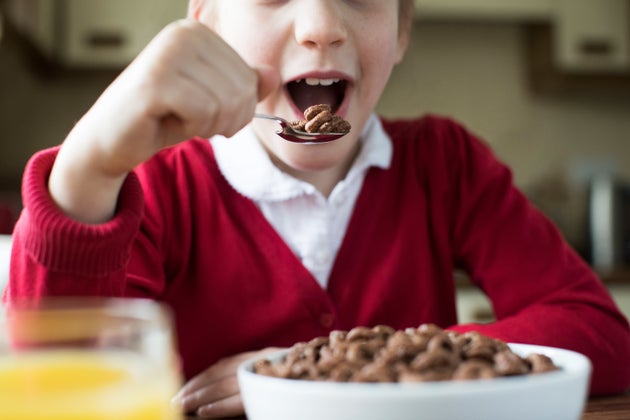 Food banks across the UK were already gearing up for a busy summer period with parents struggling to cover the costs of losing free school meals, estimated to add between £30 and £40 a week (per child) to parent's shopping bills.
And for those who can't close the gap in their finances, many are left relying on food banks. A HuffPost UKinvestigation found one food bank in Smethwick was preparing between 100 and 120 deliveries a day over the summer period.
The proposed plans today should help the poorest families make ends meet for the duration of the break.
Announcing the policy, MP Zahawi said: "For most pupils, the end of the school summer term signals the start of holidays, days out and a chance to make memories...other families, who might rely on the support provided by schools, are not so lucky."
Independent government policy advisor, Lindsay Graham says early research indicated these type of projects "can make a difference" to children in need.
But charities have said it still doesn't tackle the underlying cause of the problems.
Garry Lemon, director of policy and research at The Trussell Trust, said: "We must not lose sight of the underlying issues that leave families needing food banks at this time of year - to truly tackle hunger during the holidays we have to ensure every family has enough money coming in to cover essential costs."
Instead he refers to the pilot programme as "a great first step" in supporting communities and families. "No child should go hungry because a family's income just won't stretch to meet the extra pressure of missing free school meals or paying for extra childcare during the holidays," added Lemon.
The Trussell Trust runs a Holiday Club to try and assist parents who are struggling. This provides a space for families to take part in learning activities while eating a meal, all free of charge.
No child should go hungry because a family's income just won't stretch..'
Garry Lemon
The new projects will be run by seven different community organisations across the country.
These include Children North East, Family Action, Feeding Britain, Birmingham Holiday Kitchen, On Side Youth Zones, Street Games and TLG (Transforming Lives for Good).
This funding comes after the government announced that it would run a targeted pilot programme in the 2019 easter and summer holidays.
Source: huffingtonpost