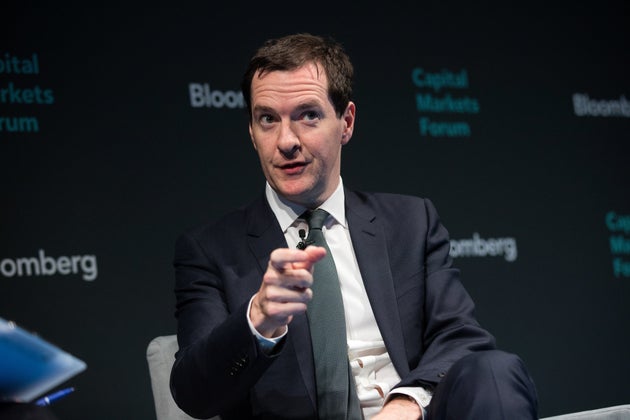 George Osborne has predicted the UK will remain a member of the European Economic Area (EEA) after Brexit.
"I think there is an emerging option and if you want my political gut, that's where the country is going," he said on Saturday.
The former chancellor suggested Brexiteer Michael Gove could "potentially" back the plan.
EEA membership would keep the UK inside the single market but outside the EU's political institutions.
Speaking at the Big Tent Ideas festival in Cambridge, Osborne said leaving the single market and customs union was "the single biggest act of protectionism in British history".
"There are Brexiteers who understand that and I think there are solutions to this," he said.
Osborne, who now edits the Evening Standard, said politicians should listen to Brexiteer Tory MEP Dan Hannan.
"The fact that him - who has impeccable Brexit credentials and probably was one of the most influential people over 20 or 30 years in bringing Britain to the point we decided to leave - suggests we should remain a member of the EEA, and people who hadn't even thought about our membership of the EU say that's a betrayal, I think that's an interesting option.
"If you can find a Venn diagram where you have Dan Hannan, Michael Gove potentially, George Osborne and Nick Boles… I think you might have a solution."
He said: "For god's sake let's make some choices on how we leave.
"Be realistic about what is deliverable in a political system where 48% of the country voted to stay in."
Monday marks 200 days until Brexit day, but major issues still remain to be resolved amid deep splits in the Conservative Party, including the complex problem of arrangements at the border with Ireland.
Source: huffingtonpost