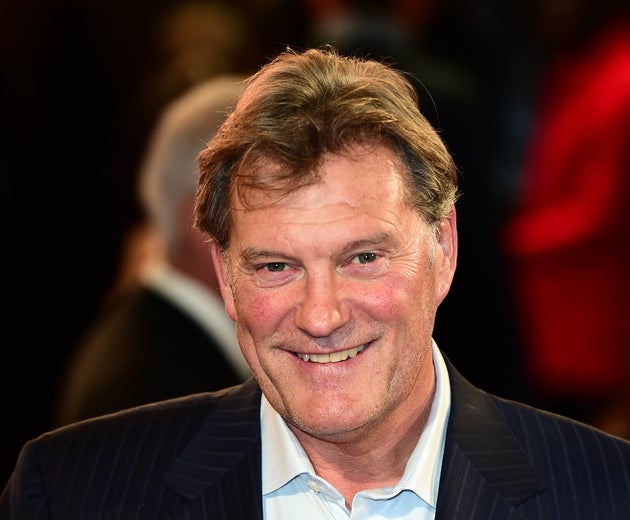 Former England manager Glenn Hoddle was taken to hospital after falling "seriously ill" at the BT Sport studio on Saturday.
The first update on his condition came on Saturday evening via a spokesman for the former England manager.
In a statement, he said: "Earlier today Glenn collapsed at the BT Sport studios. He received immediate medical attention on set and was subsequently transferred by paramedics to hospital in London.
"The condition is serious but Glenn is currently receiving specialist treatment and responding well.
"Glenn's family are with him and would like to thank everyone that has sent their support. They have also asked for their privacy to be respected at this time."
BT Sport presenter Jake Humphrey revealed the news about the former Tottenham and England player, who now works as a TV pundit.
Today is his 61st birthday.
Humphrey tweeted: "Our friend & colleague Glenn Hoddle was taken seriously ill at the BT Sport studio this morning. For that reason there will be no @btsportscore – but we will be live as usual for the 5.30 ko at Leicester. Everyone of us is right with you Glenn, sending love & strength."
Hoddle, who began his career with Tottenham Hotspur and also played for Chelsea and Monaco, works as a pundit for the broadcaster.
BT subsequently cancelled their football results show.
Former midfielder Hoddle, who won 53 caps for his country before managing the team from 1996-1999, was celebrating his 61st birthday.
Southampton manager Mark Hughes, a former team-mate of Hoddle at Chelsea, said: "I've only just heard. He's in good hands by all accounts and we hope he's able to come through this situation.
"I'm not sure how serious it is but clearly when these things happen there is a little bit of concern to the welfare of someone I know well, someone who signed me for Chelsea and was manager here when I was a player.
"We and everybody in football wishes him well because he's a fantastic football guy."
As a player ― considered by many as one of the most gifted of his generation ― Hoddle was best known for a 12-year career at Tottenham, where he played 490 games in all competitions winning both the FA Cup and the UEFA Cup.
He left Spurs in 1987 to play for Monaco and won the French title under then manager Arsene Wenger. He returned to England as the player/manager of first Swindon Town then Chelsea, before retiring in 1995.
Hoddle managed his country from 1996 ― guiding them to the 1998 World Cup finals in France ― but his tenure ended acrimoniously when his contract was terminated after an interview in which he expressed controversial beliefs about disabled people.
He went on to manage Southampton, Tottenham and Wolverhampton Wanderers before beginning a highly-respected career as a football pundit.
Gary Linekar, Hoddle's former England teammate, tweeted: "Hugely worrying news that Glenn Hoddle collapsed at the BT studios earlier. Thoughts are with him and his family. Come on Glenn."
Micky Hazard, who played alongside Hoddle at Tottenham in the 1980s, tweeted: "OMG just seen the news about my hero, my thoughts and prayers are with you @GlennHoddle.
"In shock and waiting for more news, come on God get those magic feet moving the football world is with you every step of the way."
Source: huffingtonpost