'Good Morning Britain' has topped broadcasting watchdog Ofcom's list of most complained about shows in 2017.
The ITV breakfast show attracted 1,142 for its 5 September episode, according to figures released by the regulator.
The episode in question featured a controversial interview with gay conversion therapist, Dr Michael Davidson.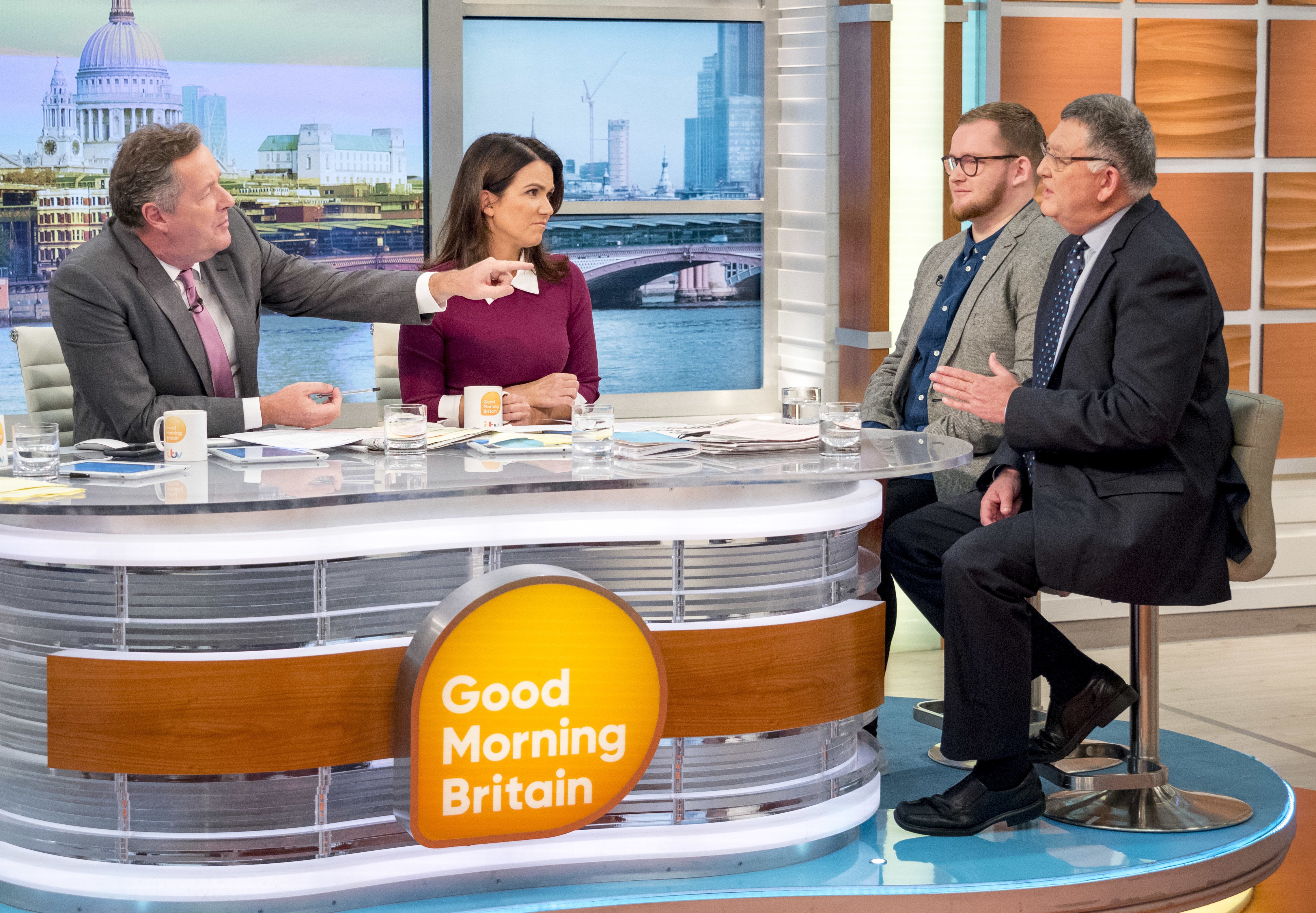 During the segment, Davidson branded homosexuality as "an aberration", "a sin" and "in some cases reversible", before host Piers Morgan called him a "horrible little bigot".
His invite onto the programme not only attracted a wave of complaints, but bosses were widely condemned by various LGBT+ rights groups over his appearance at the time.
Despite the controversy, Piers was appeared to be delighted 'GMB' had topped the list, tweeting: "BOOM! No1," alongside two fist bump emojis.
'Good Morning Britain' featured twice on the list, also reaching number nine for an interview with English Defence League co-founder Tommy Robinson, which attracted 176 complaints.
Ofcom's most complained about TV shows in 2017

'Good Morning Britain', ITV, 5 September - 1,142 complaints
'Press Preview', Sky News, 20 June - 1,063 complaints
'Britain's Got Talent', ITV, 1 June - 665 complaints over Amanda Holden's dress
'Coronation Street', ITV, 27 October - 541 complaints over violent scenes
'Comic Relief' 2017, BBC 1, 24 March - 339 complaints about swearing and sexual innuendo
'Emmerdale', ITV, 6 March - 275 complaints over prison scenes featuring violence and abuse
'I'm A Celebrity… Get Me Out Of Here!' ITV, 7 December - 243 complaints about alleged bullying towards Iain Lee
'This Morning', ITV, 13 November - 181 complaints about interviewee's comments on transgender issues
'Good Morning Britain', ITV, 20 June - 176 complaints about interview with English Defence League co-founder Tommy Robinson
'Benidorm', ITV, 3 May - 137 complaints about comments made about a character with a cleft lip
Despite looking on course to top the list earlier this year, Amanda Holden's controversial 'Britain's Got Talent' dress finished at third place on the list, with 665 complaints.
Ofcom previously decided they would not be investigating the matter, after they received 216 within 48 hours, saying that while her outfit was "revealing", the show was "appropriately scheduled and would not have exceeded most viewers' expectations".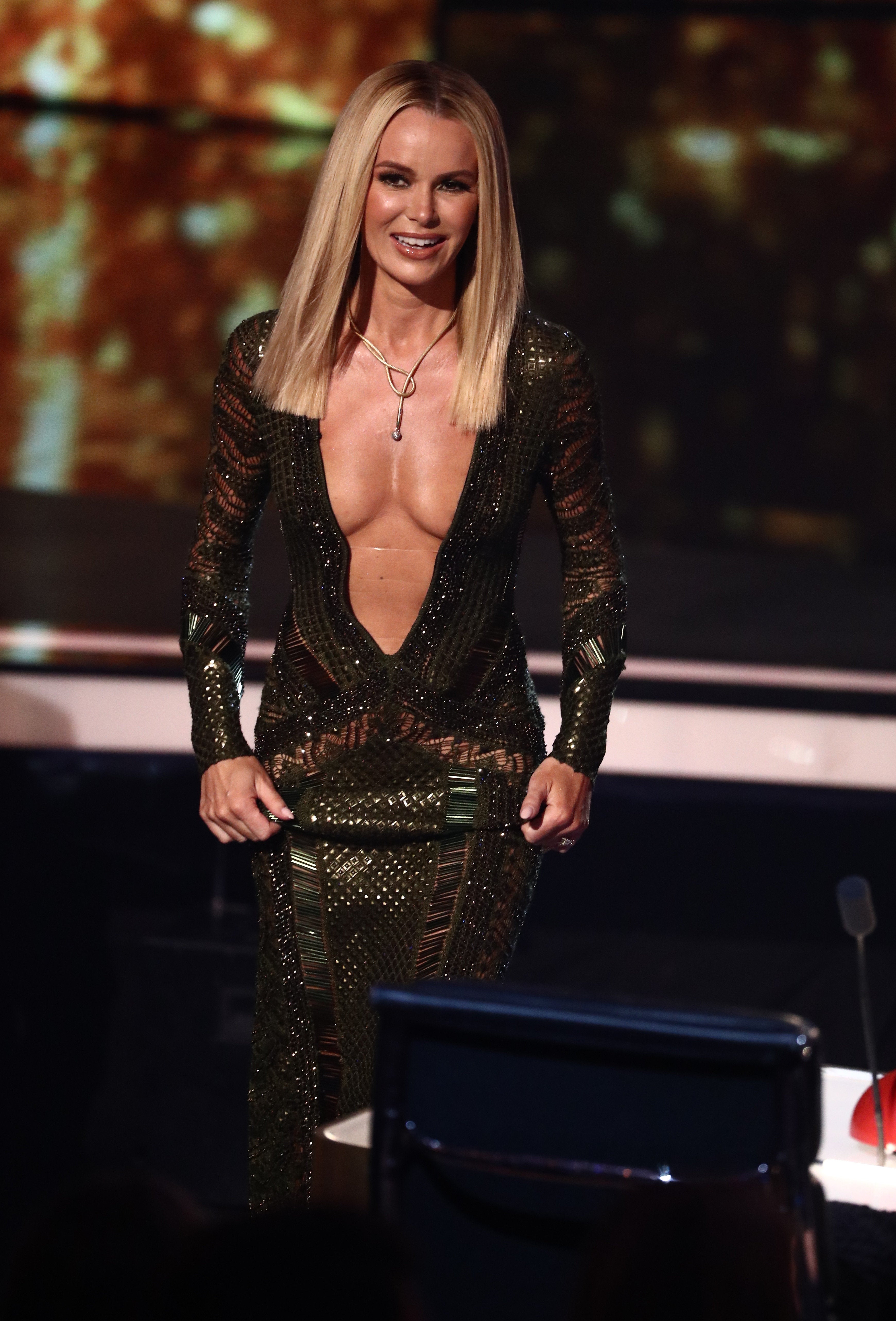 The talent show judge previously admitted she courted complaints with her outfit choices on purpose, telling The Sun prior to the series: "Will people be complaining to Ofcom? I hope so, I really do. I haven't done my job if they aren't."
Ofcom confirmed they had investigated 187 programmes this year off the back of complaints, but only found 97 of them in breach of its broadcasting code.
Source: huffingtonpost