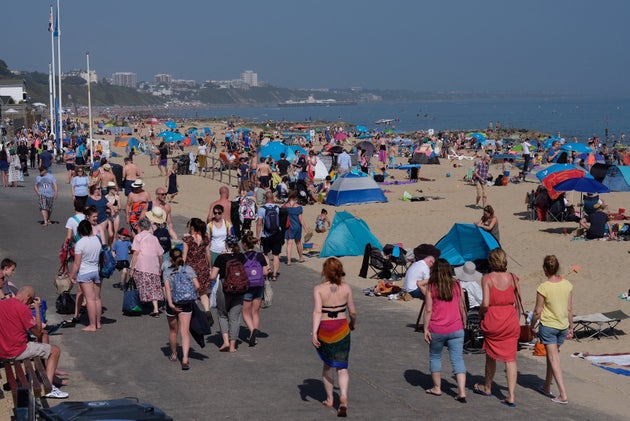 The number of people dying in heatwaves will triple over the next three decades unless the government takes urgent action, MPs have warned.
As the UK swelters in record-breaking temperatures, a damning report from the Commons Environmental Audit Committee published on Thursday accused the government of "playing pass the parcel" with the issue of potentially-deadly weather conditions.
According to the report, heatwaves reaching record highs of 38.5C will hit the UK every other year by the 2040s, while the average number of heat-related deaths is expected to reach 7,000 a year by 2050.
Warning that cautions around heatwaves are currently welcomed as "barbeque alerts", committee chair Mary Creagh called on the government to develop a strategy "to protect our ageing population".
"Heatwaves cause premature deaths from cardiac, kidney and respiratory disease," the Labour MP said, adding that they also threaten "wellbeing and productivity".
Almost 2,200 people in the UK died in just 10 days in August 2003 after temperatures hit 38.5C in England.
Meanwhile, the committee discovered that hospitals currently overheat to 30C when the temperature is just 22C outside, and that only half of the UK's major roads are surfaced with materials designed to withstand high temperatures.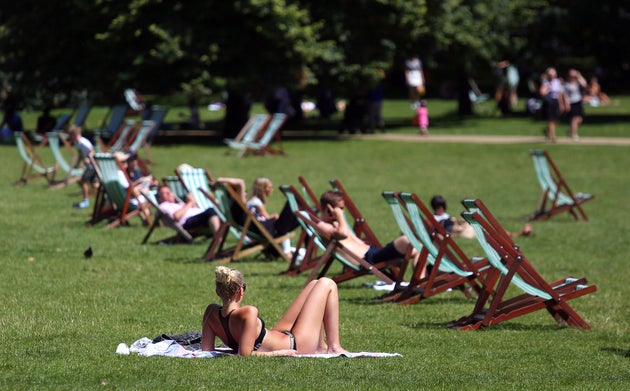 As part of far-reaching proposals to tackle the issue, MPs have called on the government to appoint a dedicated health minister to deal with the effects of rising temperatures.
The NHS should also issue plans for summer pressures in line with its winter preparations, the committee said, while building regulations should be changed to prevent overheating.
Finally, the report recommended that the government look into introducing maximum workplace temperatures and called for Public Health England to issue guidance to schools and employers about relaxing dress codes during periods of hot weather.
Rachel Kennerley, a climate campaigner with environmental organisation Friends of the Earth, said ministers "must stop turning a blind eye to the deadly impacts of a warming planet".
"With climate change predicted to make severe weather events, like heatwaves, more frequent, the government must pull the plug on short-sighted policies that help send the mercury soaring and endanger lives," she added.
"The government must end its addiction to fossil-fuelled developments, such as fracking, airport expansion and new roads. If they don't the current deadly heatwave could become the new normal."
A government spokesperson said it is "taking robust action to ensure our country is resilient and prepared for the challenges a changing climate brings".
"We will continue to support vulnerable people across society by issuing public health alerts during spells of hot weather, providing advice to schools, and taking steps to tackle overheating risks in new homes," they continued.
"Our long-term plan for climate change adaptation sets out ongoing work and investment to make sure food and water supplies are protected, businesses and communities are properly prepared and the right infrastructure is in place.
"The government will carefully consider each of the report's recommendations."
The report comes as temperatures are expected to hit 37C in parts of the UK.
A fire alarm at a hospital in Hampshire was triggered on Tuesday after temperatures hit 50C and charities have warned that tensions are at risk of flaring in Britain's prisons as jails fail to cope with the heatwave.
Source: huffingtonpost