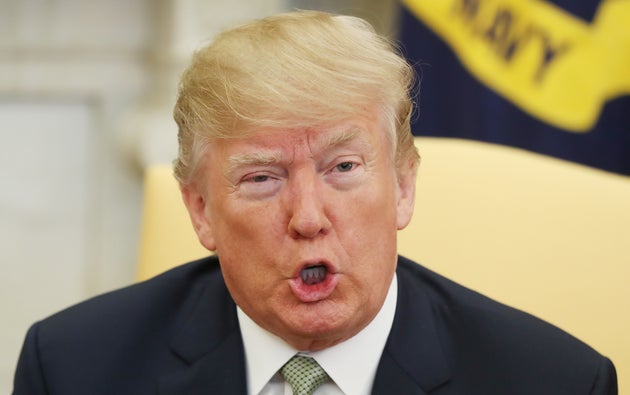 Experts fear Donald Trump could make a post-Brexit trade deal difficult for the UK, after the US government released a new report on foreign trade barriers.
The document - 47 pages of which are dedicated to alleged issues with the EU - could offer a snapshot of the terms Theresa May could be expected to agree to if she wants to strike a deal with the president post-March 2019.
It sets out the US's desire for the EU to accept American-produced meat treated with growth hormones and raises concerns about the burden of additional food labeling, animal welfare standards and restrictions on cosmetics and pesticides - meaning the UK could be asked to lower its own standards to satisfy the requirements of the Trump administration.
Environmental campaigners Greenpeace, who have analysed the 500-page report, said those concerned about the potential impact of Brexit should take note of its detail.
Chief policy adviser Dr Doug Parr told HuffPost UK: "This is the Donald Trump administration's hit list of all the chemical, animal welfare and food safety standards they will try to weaken as part of a trade deal with the UK.
"Some of these rules cover basic things we all take for granted - like setting a high bar to prove a chemical is safe, banning growth hormones in beef, or allowing food labels that warn consumers about high salt or sugar content.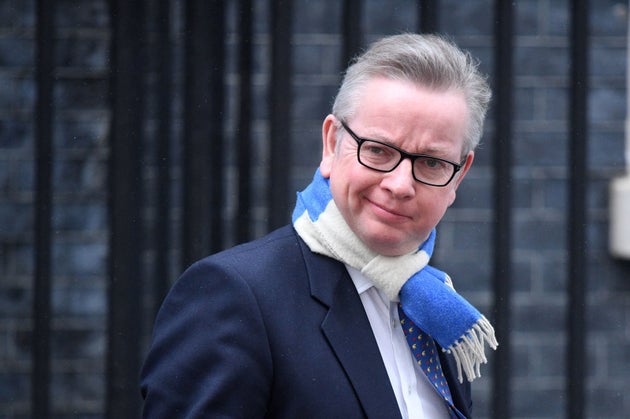 "These standards are just too important to be allowed anywhere near the post-Brexit negotiating table. Rail-roading them was not on the Brexit referendum ballot paper."
Dr Parr said previous assurances by environment secretary Michael Gove that the UK's welfare standards would be protected were "good", but that MPs should have a say on any final deal.
"The word of one minister, no matter how influential, is simply not enough," he added.
"We need a stronger, collective pledge from Theresa May's government, full transparency on what is being negotiated, and meaningful votes in Parliament at the end of the process as a minimum to avoid a stitch up for powerful interests getting their way behind closed doors."
Labour MP Peter Kyle, a supporter of the pro-EU Open Britain campaign, said: "Theresa May rushed to Donald Trump's side when he was elected president and she is relying on him to get her out of the Brexit-shaped hole that quitting the EU would leave in our economy.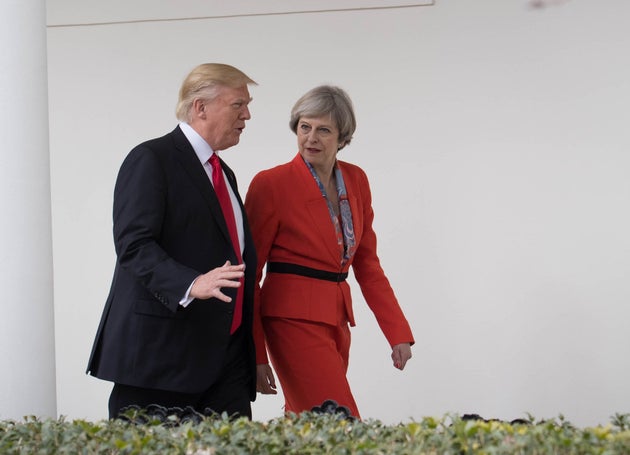 "But this document contains lots of hidden nasties that were never discussed at the time of the referendum. Who could have known then that a post-Brexit trade deal could threaten the safety regulations that cover cosmetics or that we might be forced to accept 'biofuel' that actually adds to global pollution?
"All on top of the now familiar threats to force us to eat chicken washed in chlorine and the attack on the geographic protection of great British foods like the Cornish pasty."
Theresa May has already expressed "deep concern" about Trump's plans to impose tariffs on steel and aluminium imports to the United States, and new analysis has revealed it could take 26 years to strike key trade deals.
The government maintains its trade priorities are to negotiate a comprehensive agreement with Brussels, and then secure the rollover of the around 40 deals the UK benefits from by virtue of its EU membership.
Kyle added: "The government's own analysis shows that a trade deal with the US would barely make a dent in the growth we'd lose on quitting the EU and given this fact and all the new information that has come to light about the costs and risks of Brexit, we all have the right to keep an open mind about whether it is the right choice for our country."
Source: huffingtonpost