Traditionally reserved for the gym or a Sunday morning doing housework, the humble topknot is a hairstyle typically assumed for its function over fashion.
But following Chanel's recent Paris Fashion Week show, where models sported topknots to walk through the gorgeous autumn woodland, we predict something of a renaissance.
The look, which was put together for the show by Sam McKnight, is loved for its simplicity. Though no easy-peasy messy bun, it's probably one of Fashion Week's most achievable hairstyles to try your hand at.
We asked hair stylist Kieron Lavine for his tips on recreating the look. For him this season's Chanel bun looked like "part of the cool girl gang with its 'I don't care' finish".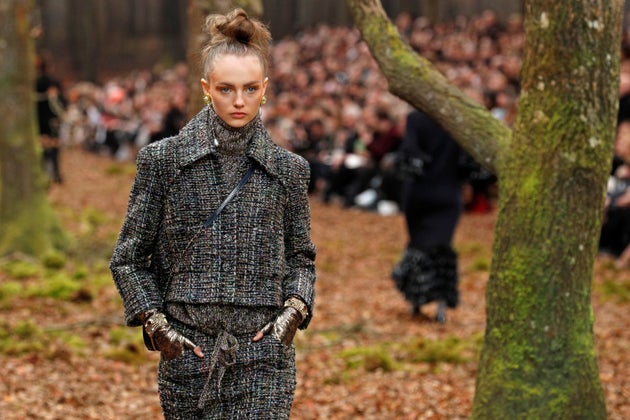 1.) Dry your hair with a texturising or mattifying effect product to give it grit.
2.) Scrape into a tight, high ponytail, then put hair into a topknot.
3.) Spray with a texturising spray such as Sam McKnight's "cool girl".
4.) Pull some of the hair out of the top knot (this should be in random sections) to deconstruct the bun.
5.) Embellish with hair ornaments or broken jewellery you love but can no longer wear.
Source: huffingtonpost