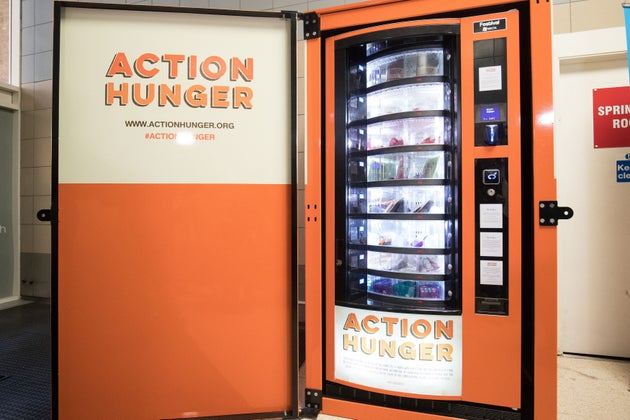 The world's first vending machine for the homeless has been called "well-meaning but ill-informed" after it was removed from a shopping centre after just three months.
Action Hunger installed the device in the Broadmarsh Centre in Nottingham to provide food, socks and toothbrushes, among other essentials, to people sleeping rough at Christmas.
Intu, the company which owns the shopping centre, has decided not to extend the licence to operate the machine after the lease ran out on March 23, according to Nottingham Live.
The firm said it was never intended to be a permanent fixture at the mall.
More than 70 people had picked up key cards that activated the machine out of 100 cards available.
The vending machine was unique to Nottingham, but there were said to be plans for more than 100 more for cities including Manchester and London.
Action Hunger said it would relocate elsewhere in the city.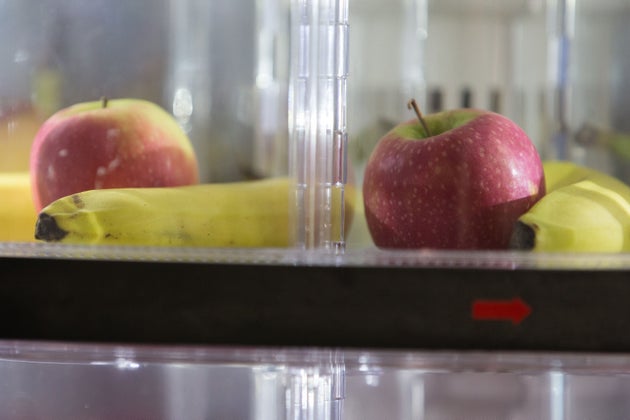 Nottingham City Council councillor Toby Neal told the BBC: "This is a well-meaning but misguided and ill-informed attempt to address complex problems faced by people with accommodation and health issues.
"There is no evidence that it helps, and may distract people from finding long-term solutions."
The charity said the decision not to support the project further was a "shame".
John Doddy, a trustee of Action Hunger, said told Nottingham Live that the council was following a "one-size fits all" homelessness strategy.
"The council feels it is a problem," he said. "There is an element of if you do not conform you do not get help. However if you design a rigid format to deal with a fluid problem it will overflow its container."
Source: huffingtonpost