Housing issues can make mental health problems worse or even cause them, according to a new study by the mental health charity Mind.
The charity surveyed 1,780 who described themselves as having mental health problems and nearly four in five of those said a housing situation had made their mental health worse.
Two in three people said they had experienced issues including damp, mould, overcrowding, or unstable tenancies. Many also said they had fallen behind on rent as a result of mental health issues.
Mind has released the figures to coincide with a new campaign it has launched calling on government to provide stable housing system that does not discriminate against people with mental health problems.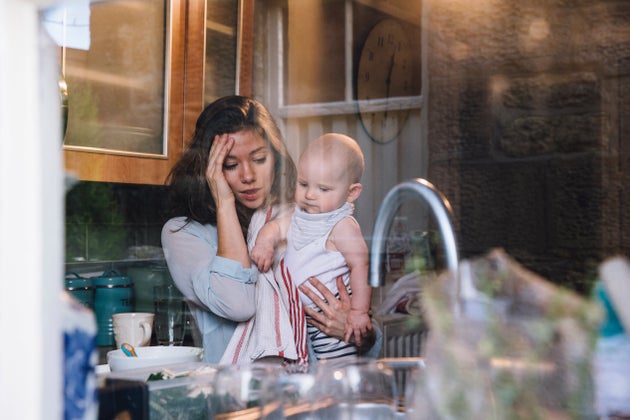 One man, 50-year-old Chris from London, suffered PTSD after an accident and fell behind on rent payments while still in hospital.
Chris, who was sent bills and "threatening" debt collection letters, was eventually put in touch with his local Housing Association who helped him to find a flat.
"My housing is source of stability in my life. Without a home, what other source of stability have you got in your life? I can't imagine how that must be and I count myself lucky," he said.
"My flat is more than just a flat. When you say 'where you live' it's not just four walls and a telly, you've got neighbours, and you've got shops, a community. Everyone knew me and knew what happened and it all helped manage my mental health and come to terms with what happened.
"I have now been diagnosed with complex PTSD. I know I would be in a lot worse place if I hadn't had my house."
Sophie Corlett, a director at Mind said the findings were "unacceptable" and highlighted how government needed to consider the needs of people with mental health problems.
"It is unacceptable that so many people with mental health problems are living in housing situations that are making their mental health worse," she said.
"Housing is more than just a roof over your head. It's about finding somewhere safe and stable to call home. We all have the right to live somewhere that helps us focus on our families and our health or other parts of our lives.
"For people with mental health problems, a good home can be even more important when it comes to staying well.
She added: "We want to see mental health embedded in all housing policy developed by the Government."
Source: huffingtonpost