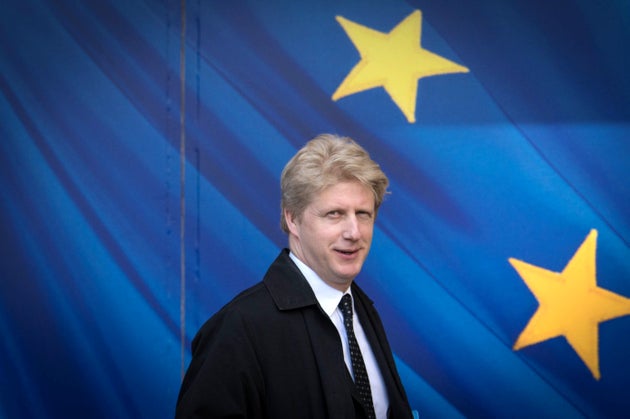 I don't have much respect for Boris Johnson's little brother. As an education officer in a students' union, you'd be hard-pressed to find someone in my job who does.
As Universities Minister, he was the architect of the reforms that trashed our Higher Education sector - the Higher Education and Research Act, the Teaching Excellence Framework, the Office for Students and its' new regulatory system. In just a little longer than the length of time it might have taken to get an accelerated degree, he took a sector built on collaboration, and tried to force it into competition - pitting students, academics and institutions against each other. He's like a Premier League manager who takes on a winning side, changes the tactics, squad and infrastructure and leaves it in tatters. His legacy is shameful, and his career unremarkable. For many students, he is a quivering morass of human margarine, shaped vaguely like a muppet.
But on Friday, in his resignation statement - perhaps frustratingly - he is absolutely right.
"The Prime Minister's proposal is a travesty," he writes. "I reject this false choice between the PM's deal and "no deal" chaos".
"The democratic thing to do is to give the public the final say."
Here is a man who has been at the heart of Government throughout its chaotic mishandling of Brexit. His judgement comes after seeing the shambles from inside; as transport minister, there was perhaps nobody better positioned to see the unmitigated disaster of a blocked Dover-Calais trade route under "no deal", or the M26 relegated to a lorry park.
He saw as seventeen members of Theresa May's government resigned; as the Prime Minister called a general election and lost 33 seats; as his own party tore itself apart over her Brexit plan, universally unpopular with everyone.
The nature of this government's failure on Brexit is such that the battle-lines have been redrawn. The reality is that whilst this Government's handling of Brexit has been shambolic, no form of Brexit today delivers on the promises of two years ago.
The historic People's Vote March for the Future last month demonstrated as much: young and old, socialists and Lib Dems and Tories, builders, teachers, bankers and plumbers. And leading the way - lots and lots of students.
There can be no greater poetic justice than for the man who decimated the HE sector to come around to the view of the overwhelming majority of students - and the 60+ students' unions behind For our Future's Sake (FFS).
He isn't the first Tory minister to join us - and he won't be the last.
Luke Myer is vice-president of Edge Hill University Student Union, and a campaigner with For Our Future's Sake, a campaign group against Brexit
Source: huffingtonpost