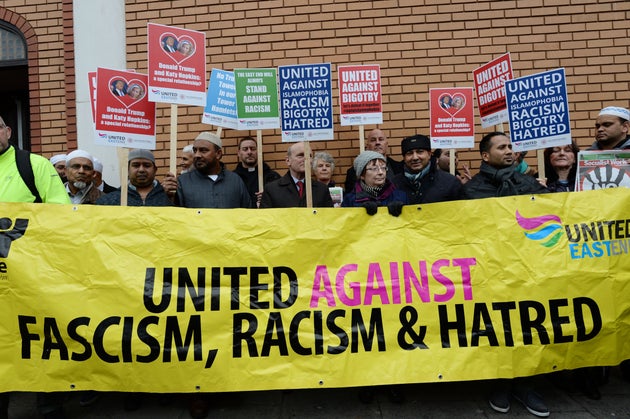 A column decrying "Islamic England" printed in a US newspaper has been branded "shameful", with the author accused of mistaking simple British quirks for signs of cultural division.
Writing for the Wall Street Journal, Andy Ngo detailed visits to east London's Tower Hamlets and Leyton, the East London Mosque, Westminster and Luton, "the birthplace of the English Defence League".
Writing days after former foreign secretary Boris Johnson sparked uproar by saying Muslim women who wear burkas look like "letterboxes", Ngo concluded in his final paragraph: "Other tourists might remember London for Buckingham Palace, Piccadilly Circus and Big Ben.
"I'll remember it for its failed multiculturalism. Or perhaps this is what successful multiculturalism looks like."
Ngo's piece was largely observational, but some of his assertions have already been disproved.
He appeared to suggest a street alcohol ban in Tower Hamlets had a religious connection and made light of Londoners not making eye contact as a sign of cultural division.
Ngo began his piece by recalling his first visit to the UK in 2006 where he "froze, confused and intimidated by the faceless figures" dressed head-to-toe in black cloaks – an encounter more memorable, he wrote, than the capital's "spectacular sights and history".
Anti-extremism Charity Tell Mama said it was "depressing" to see the Wall Street Journal print "a hit piece" written "through the prism" of fear.
Director Iman Atta told HuffPost UK that the column was "bizarre" and "about as detached from reality as landing in the US, seeing segregationists all around with menacing and brooding looks and with a penchant to convert people to their faith".
He added: "We know that this is a twisted view of the US, but in the writer's mind, such a polarised view of the UK is normal."
The Muslim Council of Britain are yet to respond to a request for comment, but its assistant secretary general, Miqdaad Versi, called the column "shameful", "shocking" and "nonsense" on Twitter.
Having referenced Johnson's remarks in Telegraph, Ngo wrote that he wanted to "cut past the polemics" and experience London's Muslim communities "for myself".
Source: huffingtonpost