Brussels' chief Brexit negotiator has told Jeremy Corbyn he is "interested" in Labour's own plans to avoid a no deal exit from the EU.
The Labour leader revealed that he had a "useful" discussion with Michel Barnier when the pair met at the European Commission HQ on Thursday.
Labour wants Theresa May to revise her Chequers plan for Brexit and instead allow the UK to join a customs union with the EU once it leaves the bloc next March, as well as protect worker and environmental rights.
"We are not in government, we are in opposition. But he [Barnier] was interested to know what our views are and the six tests we have laid down by which we will hold the British government to account," Corbyn said.
A Labour spokesman said there had been a "frank and open exchange of views" and Corbyn had emphasised the need to avoid a no deal outcome in crunch talks with the British government this autumn.
He had underlined that crashing out of the 28-country bloc without any agreement "would be deeply damaging to jobs and living standards in Britain and across the EU".
Barnier tweeted that he was "continuing to listen to all views on Brexit" and to explain the EU's position.
The meeting came hours after the Tories rejected Corbyn's olive branch to support the government if May ditched the worst bits of her Chequers agreement.
On Wednesday, he used his speech to the Labour party conference to make a surprise offer to the PM to help her deliver a 'sensible' deal on quitting the EU.
Corbyn said his party would back May if she could "deliver a deal that includes a customs union and no hard border in Ireland", as well as protected environmental and workers' rights.
But when asked by the Evening Standard about the Labour leader's offer, Tory party chairman Brandon Lewis said: "Look, I would hope the Labour Party and all Parliamentarians would back the prime minister's deal.
"The problem with what Labour outlined is that would not allow us to do global trade deals and therefore doesn't respect the referendum."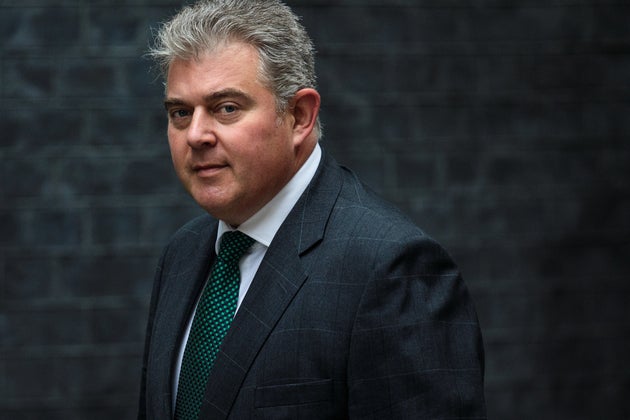 Corbyn stressed that he and Barnier had not been "negotiating" Labour's proposals, but HuffPost UK understands the party has developed its Brexit policy over recent months following close contacts with EU sources.
Relations between EU and May soured earlier this month when senior Brussels chiefs told her at a summit in Salzburg that her Chequers plan on trade would 'not work'.
Tory backbench Brexiteer leader Jacob Rees-Mogg has already warned May that the party will split if she tries to rely on "socialist votes" to push her plan through the House of Commons.
Labour's Shadow International Trade Secretary Barry Gardiner said on Wednesday night that the party was ready to "bend" its red lines on Brexit to avoid the UK crashing out of the EU without a deal.
Source: huffingtonpost