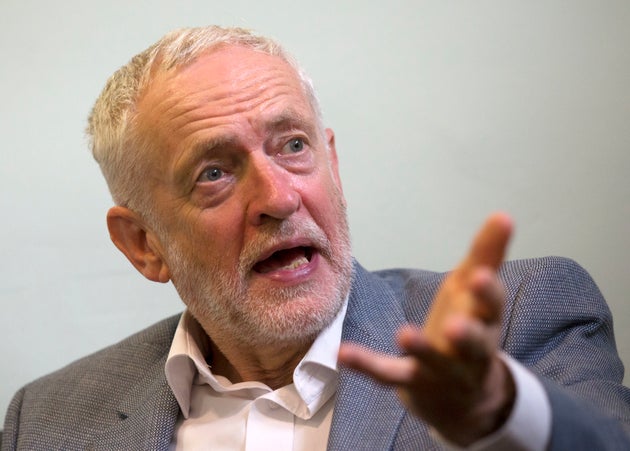 Jeremy Corbyn has said he was not referring to Jewish people when he made comments about "Zionists" not understanding "English irony".
The embattled Labour leader issued a statement on Friday amid a continuing row around anti-Semitism in the party, defending controversial remarks he made at a conference in 2013, but said he is "more careful" with his use of language now.
In footage captured five years ago and published on the MailOnline this week, Corbyn said: "[British Zionists] clearly have two problems: one is they don't want to study history and, secondly, having lived in this country for a very long time, probably all their lives, they don't understand English irony either."
On Friday evening the Islington MP said he spoke at the conference to "defend the Palestinian ambassador in the face of what I thought were deliberate misrepresentations" from people "for whom English was a first language, when it isn't for the ambassador".
He added: "I described those pro-Israel activists as Zionists, in the accurate political sense and not as a euphemism for Jewish people – and that is made clear in the rest of my speech that day.
"I am now more careful with how I might use the term 'Zionist' because a once self-identifying political term has been increasingly hijacked by anti-Semites as code for Jews."
Shadow chancellor John McDonnell said earlier on Friday that Corbyn's comments had been "taken out of context", while Jewish MP Luciana Berger branded them "inexcusable" and said they made her feel "unwelcome" in the Labour Party.
Source: huffingtonpost