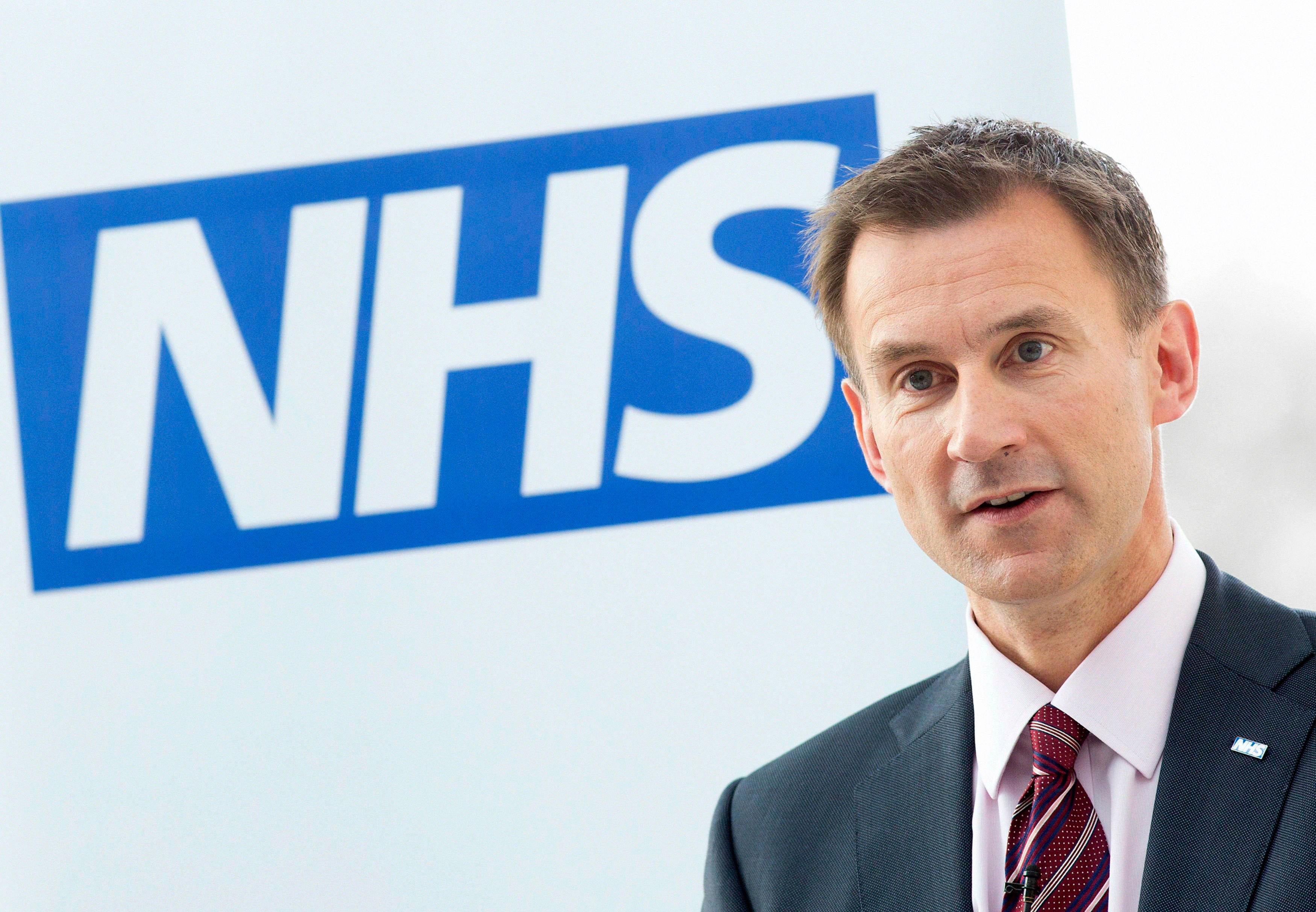 Jeremy Hunt is facing a Parliamentary vote to stop the scrapping of nurses' bursaries after the Government's own research revealed the move is likely to deter ethnic minorities, women and mature students from working in the NHS.
The Health Secretary has been accused by the Royal College of Nursing of being "hell bent" on reducing access to the profession after his department said postgraduate nurses will be forced to pay tuition fees for the first time.
The controversial change, slipped out on the Department of Health and Social care's website Friday afternoon, came despite widespread criticism of the Tories' decision to replace undergraduate bursaries for nurses with student loans for fees of up to £9,000 a year.
Labour is now set to force a Commons ambush on the issue after the DHSC's own 'Equality Analysis' of the changes revealed that the huge debts involved in student loans were likely to put off poorer applicants, as well as the older and black and ethnic minority groups on which the NHS relies for recruitment.
The analysis, published on Monday and seen by HuffPost, found that "mature students and those from ethnic minority and disadvantaged backgrounds tend to be more debt averse than other students".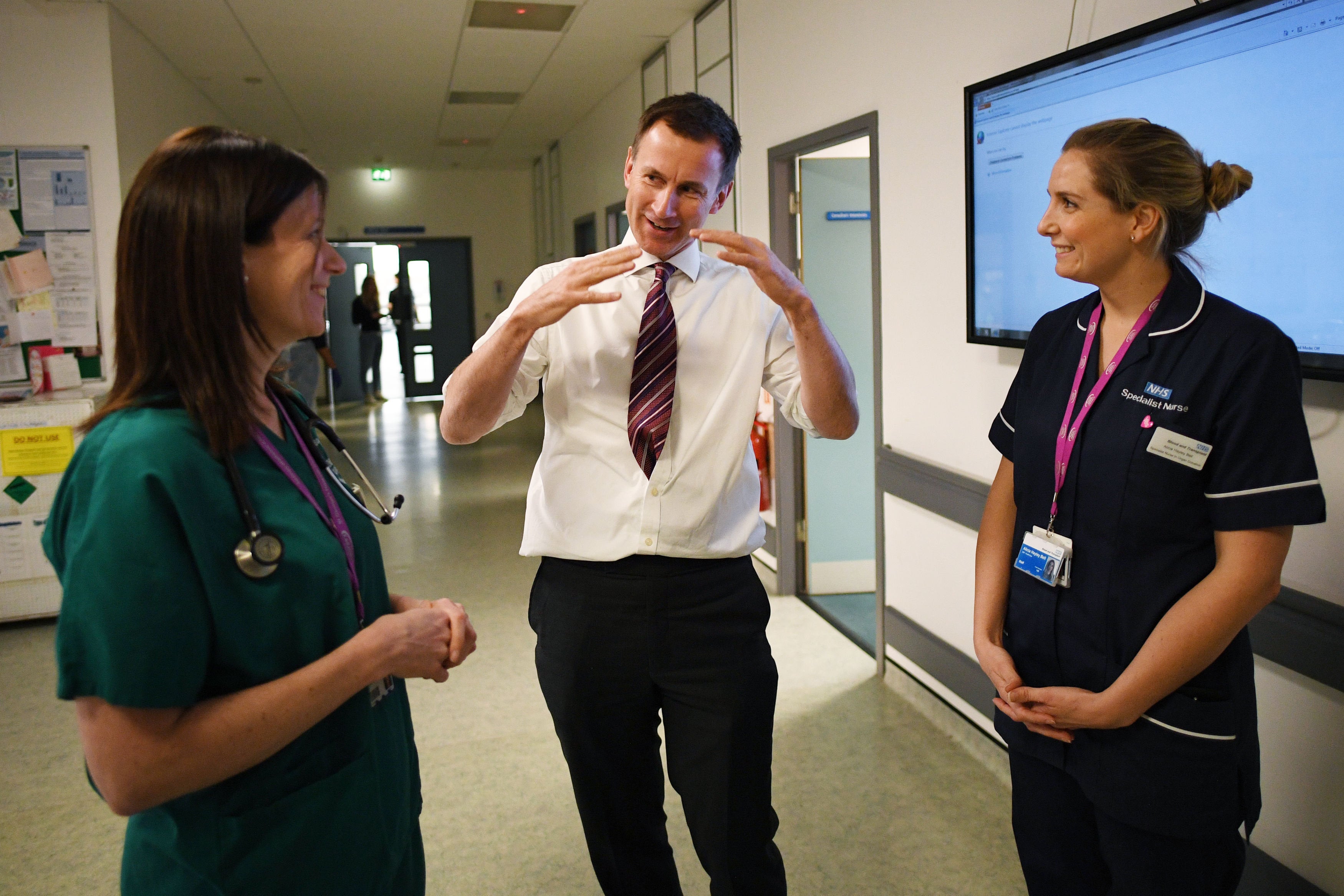 It found that "evidence shows that mature students tend to be more debt averse" and "may choose not to take up the additional loan available and decide to take up additional part-time work or study at an institution closer to home".
"Based on their over representation and the potentially higher levels of debt aversion amongst mature students, there is a greater risk to the participation and outcomes of mature students on healthcare courses as a result of switching from bursaries to loans."
The impact could be substantial as 64% of postgraduate healthcare students are over 25, compared with only 185 of students generally.
The equality analysis also adds that "women are more debt averse then men" and warns that women considering dental nurse courses in particular are "therefore more likely to be impacted by the proposed changes".
And for black and Asian applicants, the warning is just as stark, with the department concluding "the proposed policy change is therefore likely to impact upon a proportionally higher number of ethnic minority students, who will lose their access to non-repayable financial support."
Moreover, UCAS data shows that in the two year period since the nursing bursary was scrapped, the number of applicants for nursing courses has fallen by over 15,000.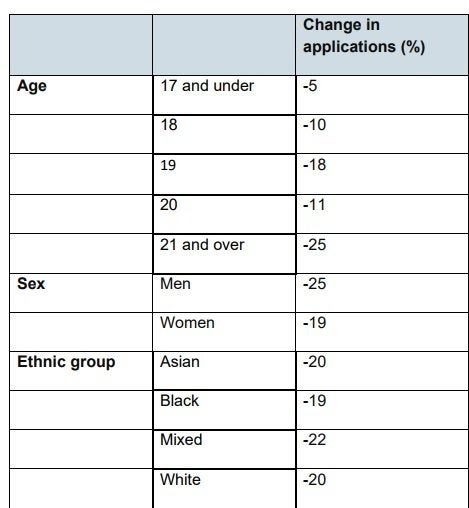 Labour will try to deploy a rarely-used Parliamentary device to 'pray against' the new regulations, and can use its Opposition Day time to try to force a vote within coming weeks.
With the Democratic Unionist Party (DUP) determined to keep student bursaries in the devolved health service in Northern Ireland, its MPs look unlikely to back the Conservatives if a crunch vote goes ahead.
Shadow Education Secretary Angela Rayner said: "This analysis shows that the Tories can't be trusted to deliver either an education system that is fair and sustainable, or the staff our NHS needs.
"The decision to scrap NHS bursaries has already proved to be regressive and short-sighted, contributing to a recruitment crisis in our NHS.
"Now we have further proof that this Government is entrenching inequality and disadvantage."
Janet Davies, chief executive of the RCN, said: "At a time when the shortage is so great, another short-sighted announcement cuts off a way of getting more nurses. It goes against everything the Secretary of State has said on the urgent need to boost numbers in training and fill the vacant registered nurse jobs in the NHS.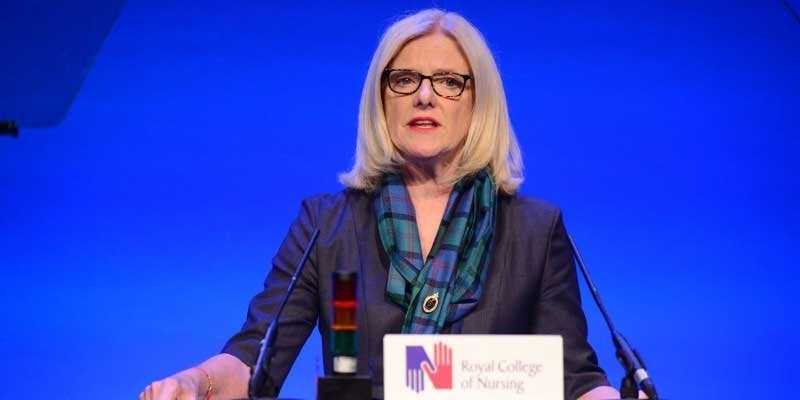 "With the help of bursaries, the fast-track programme allows graduates of other subjects to retrain as a nurse and join the NHS in just two years.
"The Government seems hell-bent on reducing the supply of talent into nursing and this move calls into question its commitment to grow the nursing workforce."
Hunt last year announced the creation of 5,000 new places on nursing training courses every year in a bid to boost the NHS workforce in England and get it ready for Brexit
The Government points out that although applications have fallen by 20% since the bursary changes, the number of acceptances has dropped by just 1% from 2016 to 2017.
Its Equality Analysis states that "Evidence suggests that other elements of the student support package, such as the income threshold for repayment and the debt being eventually written off, may help to reassure students about the costs of studying".
A spokeswoman for the Department of Health and Social Care told HuffPost: "Nursing, midwifery and allied health profession courses are already oversubscribed which means talented students are having their applications rejected.
"These funding changes have already led to 10,000 extra training places, meaning more staff working in the NHS than ever before and importantly, students will receive 25% more financial support whilst studying."
The Government argues that moving to student loans and fees helps free up taxpayer cash to support a sustainable model for universities.
It adds that under the new scheme, postgraduates will receive a 25% increase in the financial support they receive, as well as child dependents' allowance, travel and dual accommodation support and exceptional hardship funds for those who need it.
Source: huffingtonpost