Jeremy Hunt is the new Foreign Secretary after Boris Johnson quit the role over the government's Brexit plans, Downing Street has said.
The former Health Secretary takes over one of the most high-profile positions in government as Theresa May struggles to keep her Cabinet together.
In turn, Matt Hancock will take over Hunt's brief at the Department of Health, leaving behind his job as Secretary of State for Culture, Media and Sport.
Jeremy Wright, the Attorney General, will replace Hancock, and backbencher Geoffrey Cox will take over his role.
Johnson plunged the Government into crisis after he announced he was quitting with a scathing denunciation of her Brexit plans, saying they would leave the UK a "colony" of the European Union.
It came just hours after David Davis stepped down as Brexit Secretary and Steve Baker quit as a Brexit Minister.
Hunt was the longest-serving health secretary, serving for 8.5% of the NHS's history.
He moves to the Foreign Office from the Department of Health and Social Care after having secured a £20 billion-a-year funding increase for the NHS.
The MP for South West Surrey was a Remain campaigner in the referendum – although he has since declared he is a convert to the cause of Brexit – and his appointment will be seen as a tilt in the balance at the top of the Cabinet.
Earlier staunch Brexiteer Dominic Raab was named as Davis's replacement as Secretary of State for Leaving the EU.
The three left government in protest at May's negotiating stance with the EU, which sees the UK calling for a "common rulebook" with Brussels when it comes to goods and agriculture products, thereby continuing current standards in a bid to avoid delays at ports and airports.
Hunt said he would be standing "four square" behind the Prime Minister in her efforts to secure a Brexit deal.
"My principal job at a time of massive importance for our country is to stand four square behind the Prime Minister so that we can get through an agreement with the European Union based on what was agreed by the Cabinet last week at Chequers," he said.
"This is a time when the world is looking at us as a country, wondering what type of country we are going to be in a post-Brexit world.
"What I want to say to them is Britain is going to be a dependable ally, a country that stands up for the values that matter to the people of this country, and will be a strong confident voice in the world."
In a scathing resignation letter to the Prime Minister, Johnson said that, under her leadership, the UK was "heading for a semi-Brexit", with the dream of an outward-looking global Britain "dying, suffocated by needless self-doubt".
"On Friday, I acknowledged that my side of the argument were too few to prevail and congratulated you on at least reaching a Cabinet decision on the way forward.
"As I said then, the Government now has a song to sing.
"The trouble is that I have practised the words over the weekend and I find they stick in the throat.
"We must have collective responsibility.
"Since I cannot in all conscience champion these proposals, I have sadly concluded that I must go."
In her reply May said she was sorry, and "a little surprised", at his decision but that if he could not support the Government's position, "it is right that you should step down".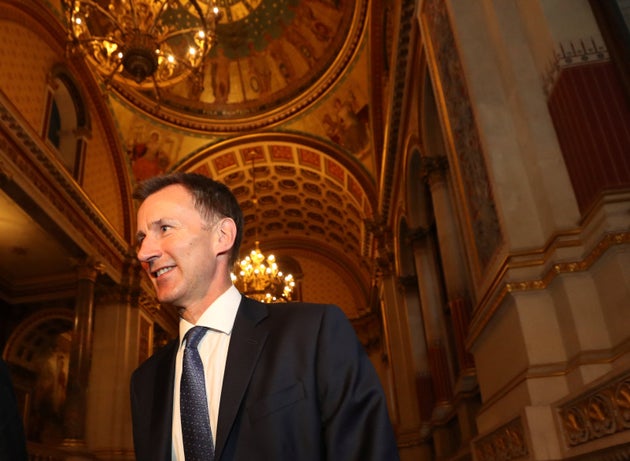 Reacting to the resignation of Johnson, Davis said he had "regret" over the Foreign Secretary's departure.
Speaking on LBC radio, he said: "I had resigned because this was central to my job and if we continue with this policy and I was still there, I'd have to present it in the House of Commons. I'd have to present it in Europe.
"I'd have to be the champion of the policy which I didn't believe in, so that doesn't work. Somebody else can do a better job than me under those circumstances. I don't think it's central to the Foreign Secretary. It's a pity, but there we are."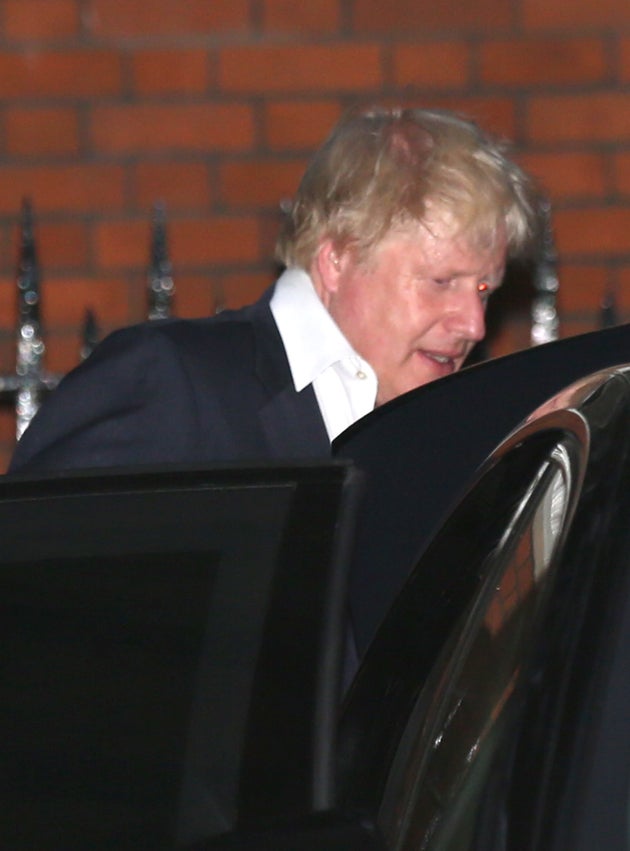 The three resignations provided the backdrop to May giving a statement to MPs about her Brexit plan - agreed by her Cabinet at a crunch summit in the country retreat of Chequers on Friday.
Responding to her statement, Labour leader Jeremy Corbyn claimed there was a "crisis in Government" adding: "It is clear this Government is not capable of securing a deal to protect the economy, jobs and living standards."
Dominic Raab is the new Brexit Secretary, with Kit Malthouse replacing him as Housing Minister.
Former whip Chris Heaton-Harris takes over as a Brexit Minister from Steve Baker.
Source: huffingtonpost