John Bercow's former private secretary has alleged he was bullied by the Speaker of the House of Commons and paid not to speak out about the intimidation he suffered.
In an escalation of allegations of bullying against Parliamentary staff, Angus Sinclair has told BBC Two's Newsnight that Bercow smashed a mobile phone on his desk, and that he was undermined in front of other staff and mimicked by the Speaker.
Sinclair, who says he faced a barrage of obscene language from the Speaker, claims he was paid £86,250 eight years ago after signing a non-disclosure agreement.
Speaker Bercow "strenuously denies that there is any substance to any of these allegations", his office said.
WATCH FULL REPORT ABOVE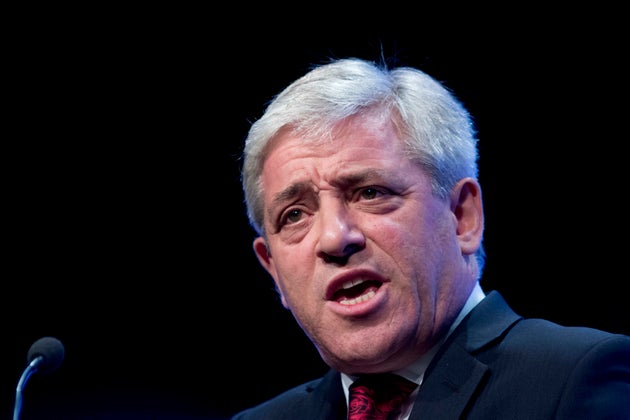 The report follows Newsnight revealing in March a series of bullying claims made by MPs of House staff. Bercow was one of three MPs named.
Sinclair, who has breached the terms of his agreement to speak to the programme, said: "I thought to myself, it's in the public interest to know why I left.
"Yes, it breaks that non-disclosure agreement, but it's the truth. There was bullying."
Bercow has faced direct criticism from MPs, and calls to step aside, as the Government ordered an independent inquiry into the allegations.
Sinclair, who served in the Royal Navy for 30 years, joined the House of Commons in 2005 as the private secretary to Michael Martin, then the Speaker of the House.
Following the expenses scandal, Martin was replaced by Bercow in 2009. Sinclair told Newsnight he had a good relationship with Martin, but struggled to build a working relationship with his successor.
Sinclair, who in his wide-ranging role ran the Speaker's office and assisted Bercow in the chamber, claims he was shouted and sworn at and physically intimidated.
Recalling one furious outburst, Sinclair said: "I was working at my desk and he came in and was absolutely furious about something.
"He asked for some information from another part of the House. It had been very slow coming and I'd prodded for an early resolution and he knew that but he held me responsible.
"There was a tirade of how I'd let him down and it was the worst thing.
"There was a lot of bad language and suddenly his mobile phone which he'd been holding was flung on the desk in front of me and broke into a lot of bits."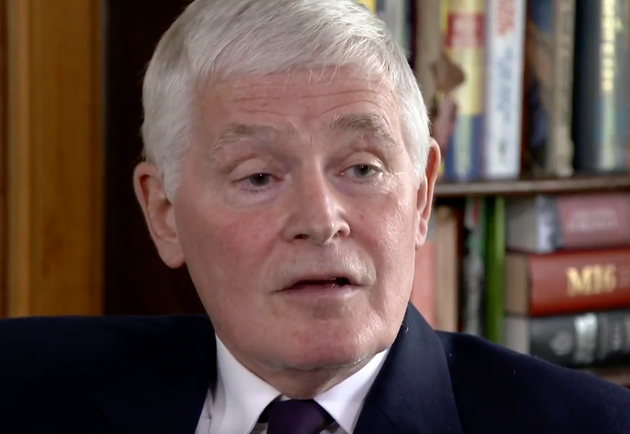 Newsnight says his allegations are corroborated by Sinclair's diary at the time and by speaking to other members of House staff.
The role of Speaker's private secretary is appointed solely at the discretion of the Speaker.
Complaints raised by Sinclair with House of Commons managers would ultimately have to be dealt with by the Speaker.
In 2010, Sinclair says he was told by Bercow that he was no longer needed after the Speaker said he was going to "redesign the office".
His severance package included a payment of £86,250, but Sinclair claims an official House letter made clear that the money was dependent on signing a non-disclosure agreement that would prevent him from speaking to the media or raising a complaint.
Newsnight had previously reported Sinclair's successor in the role, Kate Emms, was diagnosed with post-traumatic stress disorder after less than a year of working for Bercow. The Speaker has denied bullying Emms.
Sinclair said: "I think if I'd actually said to myself I'm not signing this non-disclosure agreement, or I'd put in a complaint, or I'd done what anyone should do if they've suffered a bullying incident - to speak out and get it resolved, then (Ms Emms) might not have been put in that position."
A spokesman for the Speaker's Office said: "Mr Speaker strenuously denies that there is any substance to any of these allegations.
"Mr Speaker has a superb team of dedicated, effective and long-serving staff - five of whom have worked for him very happily for a combined total of over 40 years."
Source: huffingtonpost