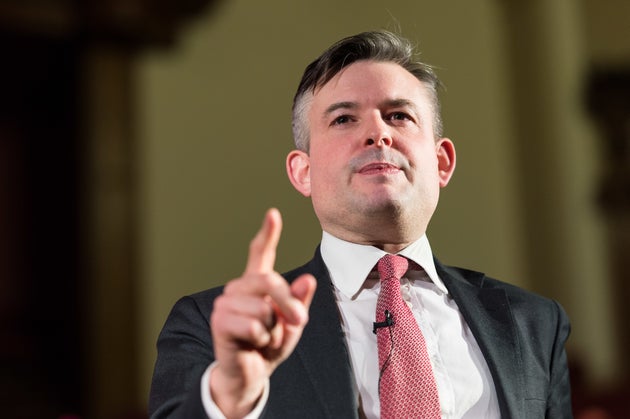 A Labour government would spend £5 million a year covering the hospital travel costs of young cancer patients and their families in a bid to make sure "wealth never stands as a barrier to treatment," Jonathan Ashworth will announce.
In his speech to Labour's annual conference on Wednesday, the shadow health secretary is set to reveal the party's plan for a Young Cancer Patient Travel Fund for children in England.
Based on need, rather than income, the fund will allow the NHS to cover all the costs associated with travelling to and from hospital for cancer treatment, Ashworth will tell delegates.
According to research by children's cancer charity CLIC Sargent, families can spend as much as £180 a month travelling to hospital and from while their child is receiving treatment, with parents facing an average journey of 60 miles.
"Childhood cancer already places a deep emotional and physical strain on families, without the extra worry of being able to afford expensive travel costs for treatment," Ashworth is due to say.
"We should be doing all we can to support these vulnerable children and their families when they need it most. We must make sure that wealth never stands as a barrier to treatment.
"We will ensure that all children, regardless of background, have access to the best possible treatment and are supported every step of the way on their road to recovery," the Leicester South MP will add.
Cancer Research UK estimates that around 4,450 children and young people are diagnosed with cancer each year.
But while a travel costs scheme already exists, CLIC Sargent believes only 6% of parents receive help under the programme, which is means-tested.
Ashworth's announcement comes just days after he pledged £13.5 million to fund specialist Alcohol Care Teams in every general district hospital in England to help aid the treatment of patients with alcohol problems.
Source: huffingtonpost