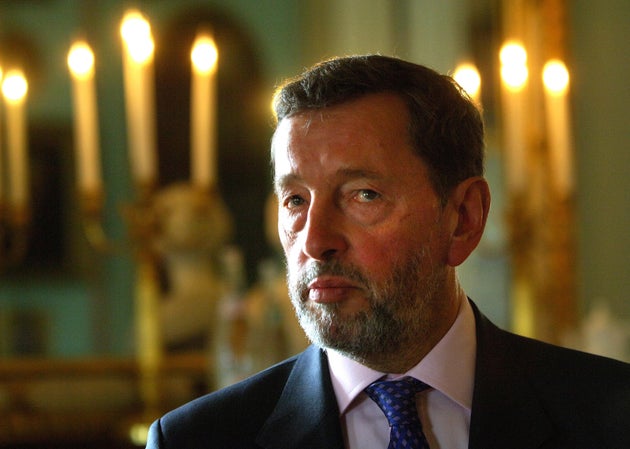 David Blunkett has hit out at the "fiasco" of how Jeremy Corbyn has dealt with accusations that Labour is riven with anti-Semitism.
Lord Blunkett said the problem of anti-Jewish racism within the party had "worsened" under Corbyn's leadership.
Speaking at the British Academy in central-London on Wednesday evening, the former Labour home secretary said the only way Corbyn would now become the next prime minister would be if he "stops being Jeremy Corbyn".
"What's happened is a group of people were so intent on capturing the Labour Party that they forgot that what we are trying to do is capture the hearts and minds of the nation," he said.
"If we forget the whole purpose of the vehicle is to win for people out there then we are doomed.
"We have got to reach out. Having captured all the going anti-Tory votes in the general election we've got to capture some Tories. And you don't do that by performing like the last two weeks," he said.
"Jeremy Corbyn will be the next prime minister if he stops being Jeremy Corbyn," he said. "I don't mean personally Jeremy Corbyn, I mean the project."
After he made the comment a phone rang loudly. "That's Jeremy Corbyn," Lord Blunkett joked. "Or Seumas Milne [Corbyn's spokesman]".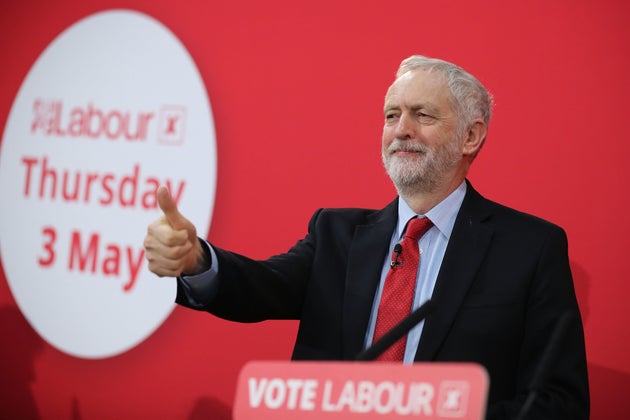 Asked if the issue of anti-Semitism in Labour had got worse under Corbyn, Lord Blunkett said it had.
"I think its worsened in two ways. One is people have sought to enter the Labour Party who a year or two ago either would not have sought to or would have not been allowed in," he said.
"Much of this problem is coming from people who are not traditional Labour Party members and who should be rejected."
"Secondly I think, for understandable reasons, there is a tendency on the left to be so engrained with the plight of the Palestinians, which is a really severe issue, that they see everything to do with Israel and conjoin that therefore with international Zionism and then conjoin that with being a Jew, with that issue.
"They can't intellectually get off it. They can't separate the genuine campaign for a homeland and freedom from oppression for the Palestinians from this issue."
Lord Blunkett added: "It's so deep engrained in my psyche and my values about anti-racism, which includes anti-Semitism, that we have got to deal with it and we've got to deal with it robustly."
His warning came as Labour MP John Woodcock signalled that he was considering resigning the whip in protest at Corybn's leadership on anti-Semitism, Russia and Brexit.
Andrew Gwynne, the shadow communities secretary, also warned on this evening that a failure to crack down on anti-Semitism would cost Labour votes in May.
"The only thing that will damage Labour in the local elections is not fighting this hatred. There is no place for anti-Semitism in Labour," he told an event hosted by Progress.
Earlier today, the Board of Deputies of British Jews and the Jewish Leadership Council released a letter sent to Corbyn to thank him for his apology for the "pain" caused by the party's anti-Semitic elements.
The leader of Barnet Council's Labour group has declared Corbyn has a "blind spot" on anti-semitism that risks costing the party crucial Jewish support in its bid to topple the Tories in the local elections.
In an exclusive blog for HuffPost UK, Barry Rawlings said the Labour leader should state clearly that his supporters on the Left who compare Israelis to Hitler are "no better than far right fascists".
Lord Blunkett said it would be "extremely difficult" for any Labour Party to win an election now British politics appeared to have returned to a two party system.
"Immediately after the county council elections last year where Labour imploded, I think a decision was taken that there would be a real effort to hold onto seats in the general election and the manifesto would be a retail offer not a left-wing diatribe, and it was," he said.
"The manifesto was clever. I don't think it was doable, but it was clever. It wasn't ultra-left-wing."
"The professionalism, with some bits apart, of the campaign was something different. If Jeremy does that again as opposed to the fiasco of the last two weeks and people start to believe, it's possible [to win]."
Source: huffingtonpost