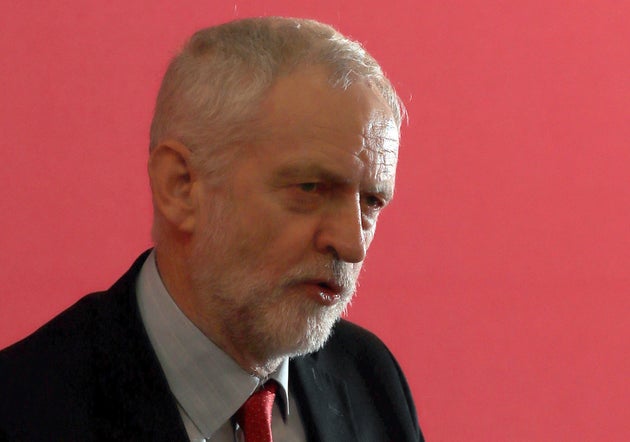 More than 40 Labour MPs and peers have written to Jeremy Corbyn urging him to suspend Christine Shawcroft after she asked for a council candidate embroiled in a "Holocaust denial" row to be let back into the party.
Three shadow ministers - Jonathan Reynolds, Mike Kane and Lord Hunt - are among those to have signed a letter to the Labour leader saying it is "utterly wrong" for her to still be a member of the party's ruling National Executive Committee.
The letter was organised by Siobhan McDonagh MP, and other signatories include Ian Austin, Luciana Berger, Ruth Smeeth, Jim Fitzpatrick, Liz Kendall and Lord Foulkes.
Shawcroft quit as head of Labour's disputes panel on Wednesday evening.
In their letter to Corbyn, the 41 MPs and peers say: "We are deeply concerned that Christine Shawcroft remains a member of the National Executive Committee.
"It is utterly wrong that somebody who defends a Labour candidate who has been suspended for Holocaust denial should be a member of Labour's governing body.
"This is highly offensive to the Jewish community and all those of us who wish to see the scourge of anti-Semitism eradicated.
"We urge you to suspend Christine Shawcroft from the Labour party immediately, thus ensuring she is removed from the NEC.
"You pledged this week to be an ally in the fight against anti-Semitism. This action would represent an initial step in honouring that commitment."
Senior Labour sources have insisted that as Ms Shawcroft was elected to the NEC, Corbyn did not have the power to remove her.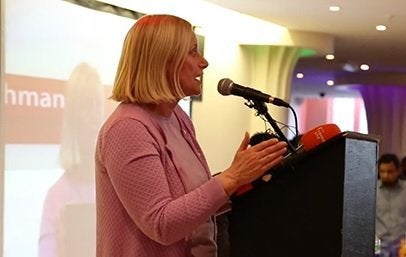 The further escalation of the anti-Semitism accusations within Labour came after a man, named as Alan Bull, reportedly shared an article on Facebook called: "International Red Cross Report Confirms the Holocaust of Six Million Jews is a Hoax."
It was accompanied with a picture of the gates of Auschwitz, with the famous phrase 'Arbeit Macht Frei' (work sets you free) replaced with the phrase 'Muh Holocaust'.
Shawcroft sent an email, obtained by The Times, calling for Bull to have his suspension lifted.
In a statement last night she said she had not seen the "abhorrent" image posted on Facebook when she made the request.
"This week we have seen a clear expression of the pain and hurt that has been caused to Jewish members of our party and the wider Jewish community by anti-Semitic abuse and language, and by the reality of anti-Semitism being denied and downplayed by others," she said.
"In light of this, I have decided to stand down as Chair of the Disputes Panel to ensure my wrong and misguided questions on this case do not cause doubt or anxiety about our processes.
"We must eliminate anti-Semitism from our party and wider society. To do this we must make sure our processes are as robust as possible and have the faith and confidence of our members."
In January, HuffPost UK revealed how Corbyn supporters had used their new majority on the (NEC) to get Shawcroft the key position.
If Shawcroft quits the body, she would be automatically replaced by Eddie Izzard, who is seen as less favourable to Corbyn.
Source: huffingtonpost