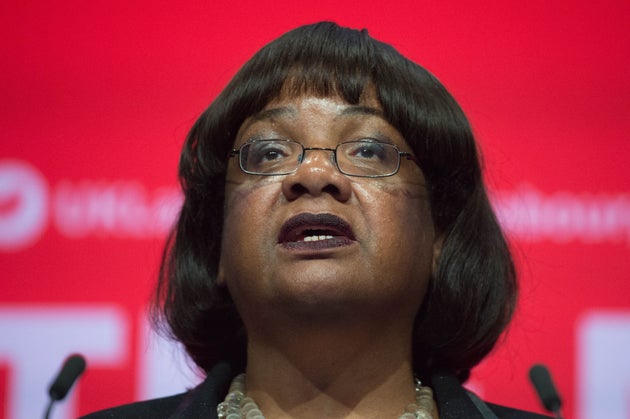 The Labour Party is to offer visas to "anyone with specified bona fide skills" after Brexit as it renews a pledge to ditch "fake" immigration targets after Brexit.
In a major statement on its vision for a new visa policy, Shadow Home Secretary Diane Abbott will condemn "foolish and reckless" Tory government targets and promise to review the "exorbitant" fees of migrant visas.
The Corbyn ally will also underline how the Windrush scandal was fuelled by "numerical targets" as she slams the Theresa May-conceived 'hostile environment' policy.
Abbott will spell out how a "completely reformed work visa policy" would work under a Labour government as she concedes the country has "economic needs that dictate we need migrants, to help tackle skills shortages and labour shortages".
She is expected to say: "We will avoid the idiocy of preventing doctors and nurses from coming here to take up job offers. Under our new work visa system, anyone with specified bona fide skills can come here to work.
"The new, integrated work visa allow us to offer rights of work and residency and accelerated citizenship to a range of professions, workers and those creating employment who want to come here. It will be available to all those we need to come here, whether it is doctors, or scientists, or care workers.
"This will apply across a range of jobs, skills and professions. People coming to take up specific job offers, where it can be shown that those jobs cannot be filled by workers already resident here, will be able to come here."
She will add: "As our needs change, or as shortages or surpluses develop we will adjust the system accordingly. But the entire system will be based on those needs."
Referring to the government's net migration target of below 100,000 a year, which it has consistently missed, Abbott will say the Government's attempts at migration control "have damaged our economy and our public services in the process. And never even come close to the target".
She will add: "As we learnt in the Windrush scandal, if you have numerical targets for deportation, you end up deporting your own citizens. Or, you can have numerical targets for visas, and you end up excluding doctors, nurses, engineers and others.
"This is not a real target at all. It is fake. It was plucked out of the air, without any evidence. It has never been met. The failure to meet it is blamed on others. This is despite the fact that migration from the Commonwealth and elsewhere outside the EU is within the Government's control. Yet Ministers and the Prime Minister in particular are wedded to this policy announcement and never tire of repeating it."
Source: huffingtonpost