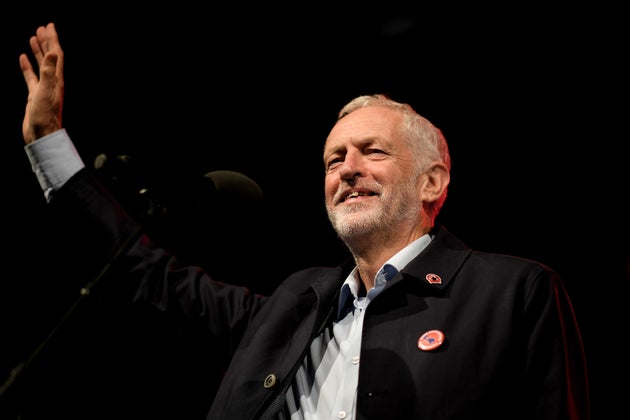 Labour will train around 500 of its members in specific campaign skills during its conference this week, as Jeremy Corbyn said the party had to "gain marginal constituencies".
Speaking at an outdoor rally of hundreds of supporters in Liverpool on Saturday evening, Corbyn challenged the prime minister to go back to the country.
"If this government can't deliver then I simply say to Theresa May, the best way to settle this is by having a general election," he said.
As part of a push to step up its presence in post-industrial towns and coastal communities, Labour has set up a Community Organising Unit.
The group, set up in January, will soon have 40 staff and is designed to maintain momentum following the party's widely unexpected good showing at the 2017 snap election.
It includes activists specifically devoted to digital campaigning.
Ian Lavery, the chairman of the Labour Party, will also help train activists at the conference organised by Momentum, The World Transformed, that runs alongside the official party gathering.
"Labour is not just a political party, we are a social movement that is empowering people in their communities to campaign and win on the issues that matter to them," he said.
"Whether it's taking on payday lenders, rogue employers or dodgy landlords, our community organisers are showing what we can achieve when we stand together."
Labour points to rent-to-own retailer Brighthouse, which was forced to hand out millions of pounds in compensation, after a campaign run by Ed Miliband in his Doncaster seat, as an example.
The unit has also been involved in John McDonnell's tour of marginal seats, which began in Hastings - currently held by former Conservative Home Secretary Amber Rudd with a majority of just 346.
The shadow chancellor's tour has also passed through Broxtowe, which Anna Soubry held on to by just 863 votes in 2017.
McDonnell will head to Yorkshire, Lancashire and Scotland before Christmas.
Labour expects 13,000 people in total to attend its conference this year.
The event is likely to be dominated by demands that Corbyn change position and back a referendum on the final Brexit deal.
There are also splits on the left of the party over internal rules governing how parliamentary candidates are selected.
Source: huffingtonpost