Images have been released showing the destruction caused by a 1,000C inferno that engulfed a Liverpool car park on New Year's Eve.
Rows of destroyed vehicles can be seen in the photographs released by Merseyside Fire and Rescue Service on Tuesday.
It comes after a huge fire broke out in the seven-storey building at the Liverpool Echo Arena after a Land Rover burst into flames.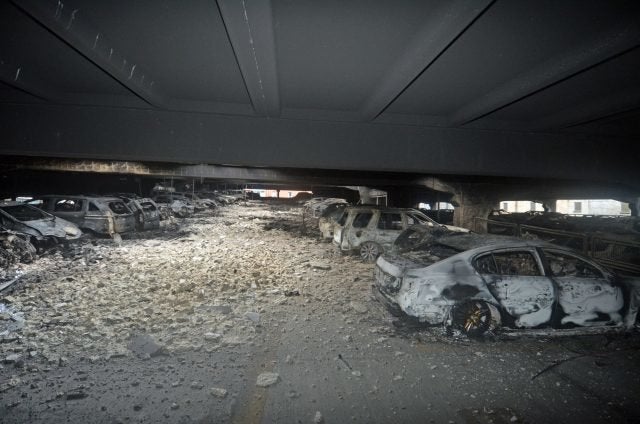 It is believed that 1,400 vehicles were destroyed.
A cordon remains in place around the car park which is expected to be demolished.
Motorists abandoned their cars and fled along with 4,000 people who were evacuated as the final event of the Liverpool International Horse Show was called off at the Echo Arena.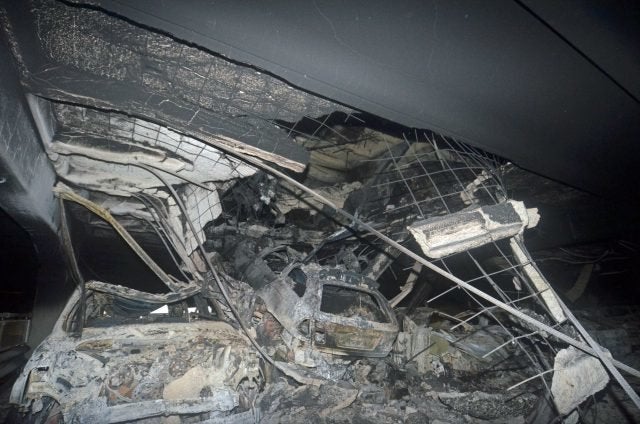 Residents living in apartments nearby and tourists staying in hotels were also forced to leave as 12 fire engines and aerial ladders were scrambled to the scene.
Six dogs were rescued from the multi-storey car park and firefighters and members of the public also helped ensure 80 horses being stabled on the ground floor of the car park were led to safety.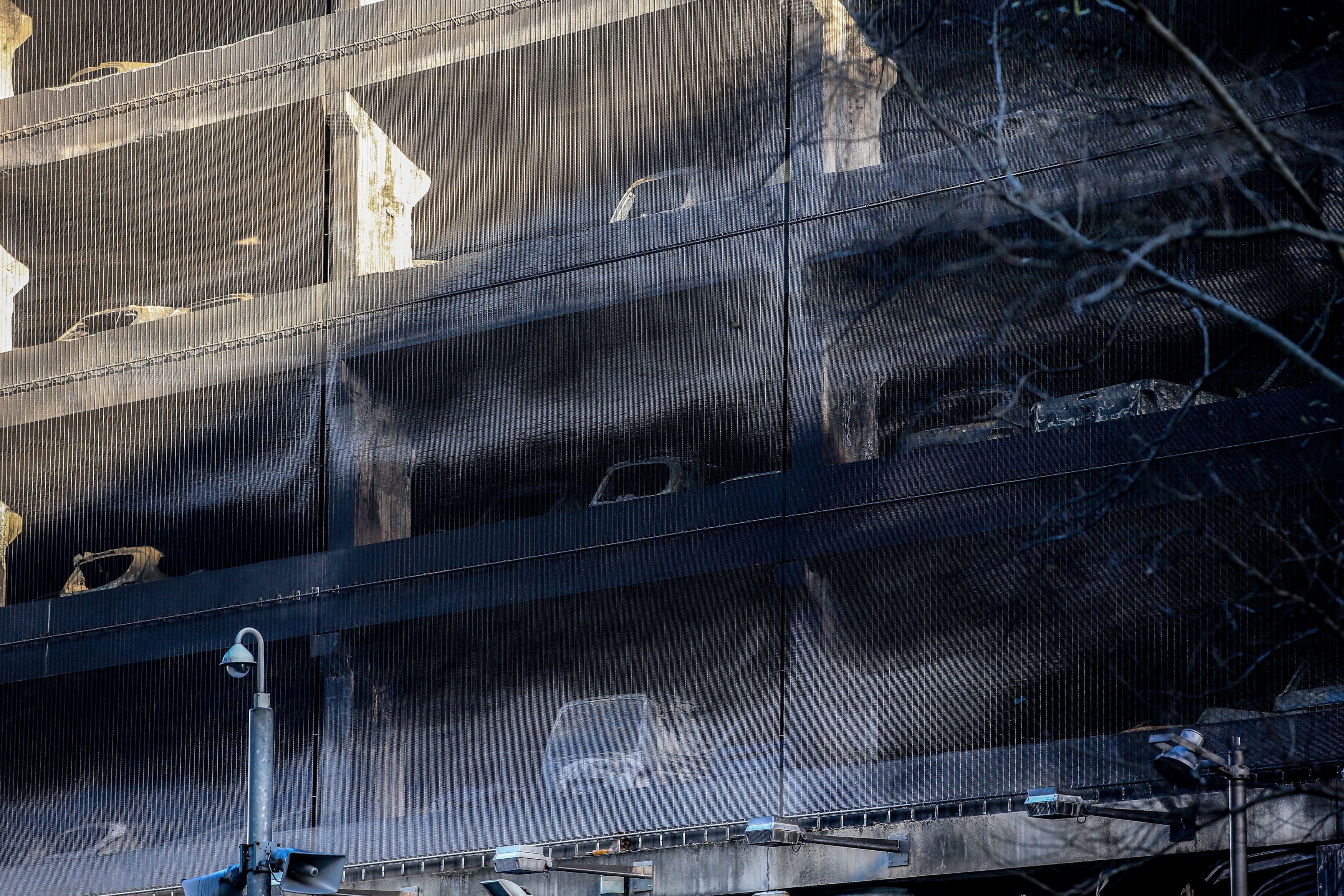 Former Liverpool and England international footballer Mark Wright and his wife Sue, who were visiting the horse show, were forced to abandon their vehicle and fled along with six children who were with them as they dialled 999 for help.
Merseyside chief fire officer Dan Stephens said the fire could have been stopped earlier if sprinklers had been fitted in the building.
Joe Anderson, the Mayor of Liverpool, said the council will take advice on any "lessons to be learned" over the blaze at the local authority-owned building, which was constructed in 2008.
Initial investigations indicate an accidental fire within the Land Rover caused other cars to ignite.
Source: huffingtonpost