Police have arrested a man following "a serious assault" after reports a Liverpool fan was attacked ahead of the Champions League semi-final first leg against Roma at Anfield.
Merseyside Police posted a message on Tuesday evening, confirming an incident had taken place near to the Albert pub, which is close to the stadium, and appealing for video footage.
Such video footage appeared to exist, with clips posted to Twitter showing clashes between supporters, ambulances in attendance and suggestions that a group of Roma fans had used belts as weapons.
The force later confirmed a man had been arrested.
A statement read: "We can confirm a man has been arrested following an assault near to the Albert public house earlier this evening.
"He has been taken to a police station where he will be interviewed by detectives. The 53-year-old victim is currently being treated for his injuries."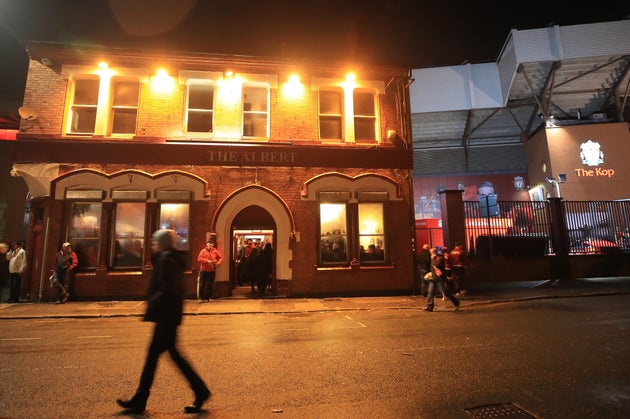 There was an increased police presence around the stadium after Manchester City's team bus had its windows smashed by bottles and cans prior to the quarter-final earlier this month.
The team arrivals passed with no repeat but there were plenty of red flares despite specific requests from the authorities not to bring such pyrotechnics.
Liverpool fans were even pictured waving flares from the roof of a police van, though with no apparent aggravation.
Liverpool City Council had provided police with mobile CCTV prior to the match.
Chief superintendent Dave Charnock had appealed for calm prior to the game.
"We are expecting a vibrant atmosphere at Tuesday's match, but our intention is that at the end of the day we will be talking about the game and what happened on the pitch as opposed to off the pitch," he said.
"Our policing style will be firm, fair and friendly, but we will take action where necessary, against those individuals who may seek to cause problems or misbehave and spoil the evening for the majority of supporters.
"We know that this will be a busy operation and we hope that fans attending the match will act as ambassadors for their clubs and enjoy what I am sure will be a good game."
Source: huffingtonpost