Just over eight short weeks ago, Dani Dyer and Jack Fincham had never even met each other. Tonight, they have been crowned the winners of 'Love Island' 2018 after a whirlwind romance.
The couple won the hearts of the nation over the last two months, becoming a reality TV golden couple, and scooping £50,000 in the process.
Despite not getting intimate in the villa, they have both already dropped the L-bomb, and have even made plans to move in together once they return to the UK, cementing themselves as the strongest couple in the show's four-year history.
Moreover, Jack's also had the seal of approval from Dani's tough-guy dad, actor Danny Dyer.
Unlike all of the other couples left in the final, Dani and Jack's story actually began on day one of the series, during the very first coupling-up ceremony.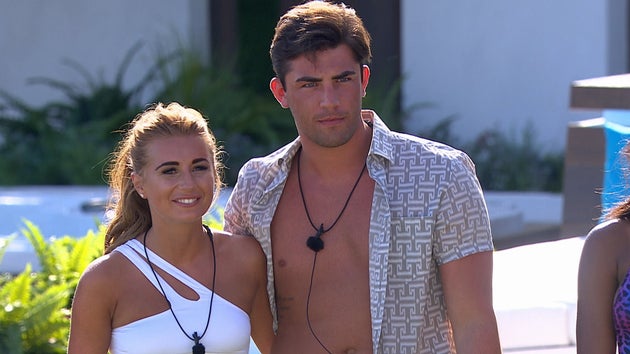 It saw both Dani and Samira Mighty step forward for Jack - it was the first time Dani had stepped forward for any of the boys (aw!) - but it was Dani who stole his heart.
"I think Dani is lovely," he told host Caroline Flack.
They then shared their first words, as Jack went over and kissed her on the cheek and said: "Hi sweetie, you alright?"
"Hi, you alright? Lovely to meet you," she replied.
"I'm pissing myself, mate," he told her.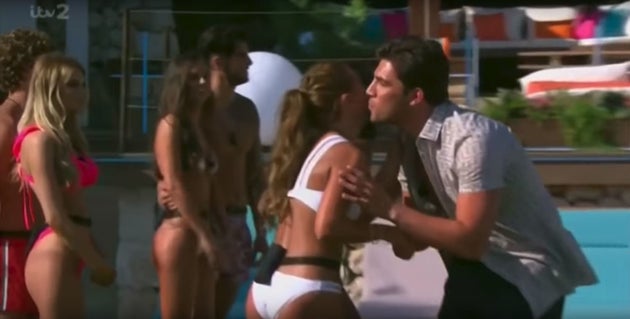 However, the arrival of Adam Collard almost threw a spanner in the works, as he admitted to having his eye on Dani.
"Hold on, mate!" Jack laughed, grabbing Dani.
And while Adam eventually decided to couple up with Kendall Rae-Knight (remember her?!), Dani and Jack's relationship did not develop instantly.
In fact, after giving their romance a go initially, Dani called things off with Jack and friend-zoned him, crushing him in the process.
But after a couple of days, she changed her mind, and the rest, as they say, is history...
Source: huffingtonpost