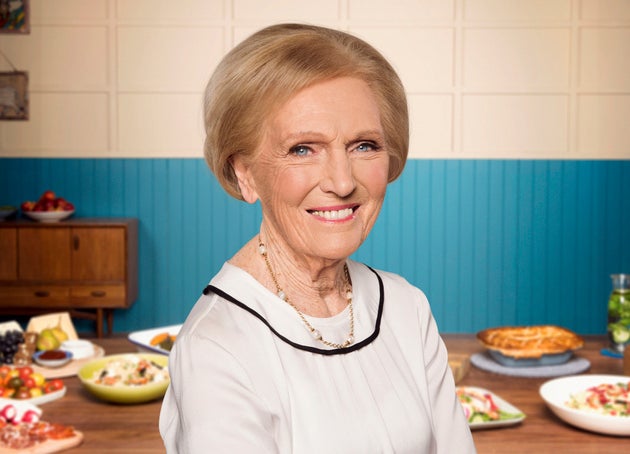 Mary serves as the Head Judge on the new BBC cookery series, which marks the first cooking competition she has been involved since quitting 'Bake Off' in 2016.
And while she felt the pressure, Mary revealed presenter Claudia Winkleman helped her overcome her nerves.
"I was very nervous at the beginning," she told HuffPost UK and other journalists at the launch of 'Britain's Best Home Cook'. "But this one here in particular [Claudia] made me feel very at home and we got on like a house on fire. We're a great team.
"It was a totally different production company and the people you are working with. I was concerned and I wanted to do my best. Thank god it was easy!"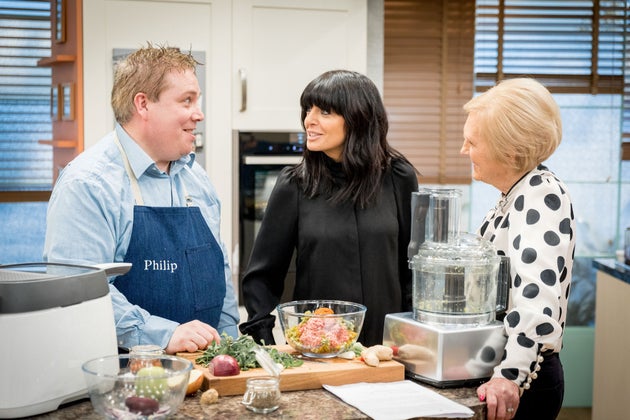 While the two shows are naturally going to be compared due to her involvement, Mary has insisted 'Britain's Best Home Cook' is no 'Bake Off' rip-off.
"I think we're totally different from 'Bake Off'," she said. "It is all about cakes and baking, and it has got quite complicated having lots of different equipment in order to ice, flavour and curl - it has become very intricate.
"Home cooking is totally different and it may appeal to different people - or some of the same people - who are watching 'Bake Off', but I think it will stand out well on its own."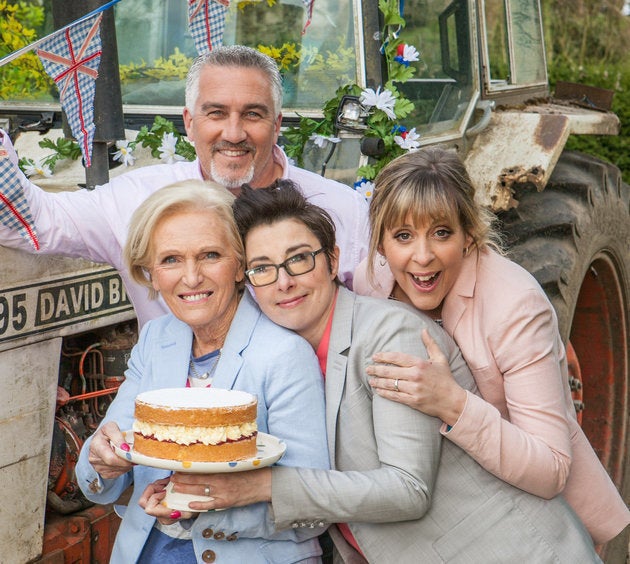 Asked how working with new co-judges Dan Doherty and Chris Bavin compared to her time in the 'Bake Off' tent with Paul Hollywood, Mary replied: "It was quite different. I've spent seven programmes on 'The Great British Bake Off' and so it was very refreshing to have two [co-judges].
"I couldn't have asked for two more knowledgeable people in their field. Dan knows so much about ethnic food, so that was a great help to me as I don't know much about certain spices.
"It was totally different. I had a very happy time on 'The Great British Bake Off' but I was always dying to get back to proper, real family cooking, and that's where I am now."
Mary also insisted she has not changed her judging style for the new show, still wanting to help nurture the contestants.
She explained: "I want to get the best out of people, encourage them. If they've made a bit of a cock up, I tell them how they went wrong and what they've done. We've tried to help people and we don't want people to cry or be upset - we want them to be ready for their next challenge."
On hopes of a second series should the first one go down well, she added: "I've loved every moment of this. It's been very well organised."
'Britain's Best Home Cook' begins on Thursday (2 May) at 8pm on BBC One.
Source: huffingtonpost