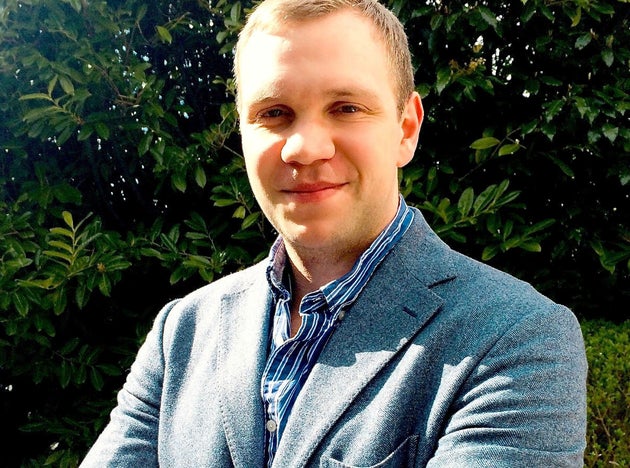 The life sentence handed down to Matthew Hedges marks another low point in the deteriorating relations between the West and the Middle East.
How much longer must we accept that oil-rich countries can operate outside the rule of law simply because they prop up the economies of Western governments by providing fuel and buying our goods?
When will a line in the sand be drawn? No time soon if we look at the details of this and other recent flagrant human rights abuses.
Realpolitik is one thing but surely the cost is now too high to bear.
Hedges, a 31-year-old British academic, was convicted of spying in the United Arab Emirates after a hearing that lasted just five minutes in a courtroom untroubled by any legal representation for the accused.
His wife Daniela Tejada said: "I am in complete shock and I don't know what to do. Matthew is innocent. The Foreign Office know this and have made it clear to the UAE authorities that Matthew is not a spy for them.
"The British government must take a stand now for Matthew, one of their citizens. They say that the UAE is an ally, but the overwhelmingly arbitrary handling of Matt's case indicates a scarily different reality, for which Matt and I are being made to pay a devastatingly high price."
Hamad al-Shamsi, the UAE's attorney general, claims that Hedges had confessed to the charges. However, this has not been independently confirmed and there is no court record to substantiate any guilty plea.
In fact, it seems this "confession" is a document in Arabic that Hedges, his mental health impaired by confinement, was coerced to sign without legal representation present. For the record, Hedges does not speak or read Arabic.
Even strong intervention from Jeremy Hunt, the UK Foreign Secretary, has made no material difference to the outcome of this travesty of justice.
The well-documented assassination of journalist Jamal Khashoggi in the Saudi Arabian embassy in Istanbul is another example of how little Middle Eastern regimes seem to care for the niceties enshrined in the rule of law that underpins Western society.
Even US president Donald Trump, a man not unaccustomed to controversy himself, concedes that Saudi Crown Prince Mohammad Bin Salman may well have known about the crime.
Trump said: "Our intelligence agencies continue to assess all information, but it could very well be that the Crown Prince had knowledge of this tragic event - maybe he did and maybe he didn't!"
Tellingly, Trump went on to say he was "not going to destroy the economy of our country" over Khashoggi by giving up arms deals to Saudi Arabia.
In gun-crazed America, the price of a licence to kill is high but, seemingly, can be bought for the right sum.
In Kuwait, the farcical imprisonment of Marsha Lazareva is another abuse of the justice system in the Gulf states. Lazareva was head of a multi-national private equity group called KGL Investment. On May 6 she was found guilty in Kuwait City of illegally taking Kuwait Port Authority monies. Her lawyers were given one week to examine 18,000 pages of allegations prior to the trial. She was sentenced to ten years of hard labour and fined a ridiculous $73m while company proceeds amounting to $496m remain out of the reach of shareholders in a frozen account.
Lazareva's advisers have enlisted the intervention of international heavyweights Neil Bush, son of former US president George and brother of George W, Lord Carlile, a Queen's Counsel who sits in the House of Lords, and human rights campaigner Lord Cashman. All have made entreaties to the regime but the 45-year-old mother remains in jail.
Lord Carlile told The Times there is little evidence of guilt in this case and a strong suspicion that documents relied upon by the prosecution have been forged.
Cordial international relations are key to our very survival as a species. Pan-global challenges pose an existential threat to all seven billion of us on the planet.
These mediaeval justice practices are happening now increasingly in the Middle East. They threaten us all - not just the immediate victims and their families.
Source: huffingtonpost