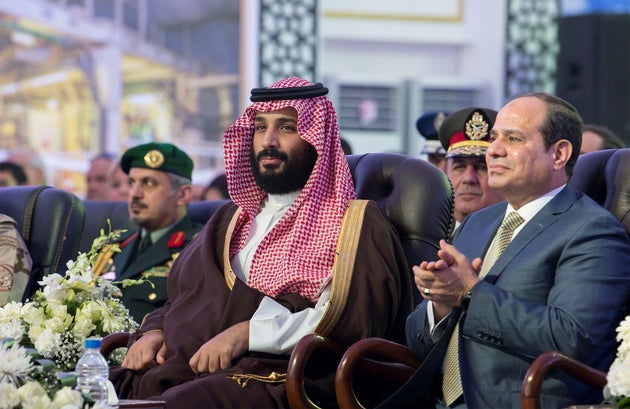 Theresa May has come under attack for "rolling out the red carpet" for Saudi Arabia after it emerged that its Crown Prince will be honoured with engagements with the Royal Family and ministers on his trip to the UK this week.
Defence minister Prince Mohammed bin Salman will have lunch with the Queen on Wednesday, and dinner with the Prince of Wales and the Duke of Cambridge as Britain seeks to build closer economic security and defence ties.
No.10 said that May will also express her "deep concerns" at the ongoing humanitarian crisis in Yemen, where the Saudis have played a key role in the country's bloody civil war.
But as it emerged that the Crown Prince will be treated to what is effectively a state visit in all but name – with a trip to the PM's country home in Chequers as well as Buckingham Palace – critics were furious at the mixed messages.
He will also meet Prime Minister Theresa May and Cabinet ministers in Downing Street on Wednesday, ahead of a bilateral summit at Chequers on Thursday and a special session with Defence Secretary Gavin Williamson on Friday.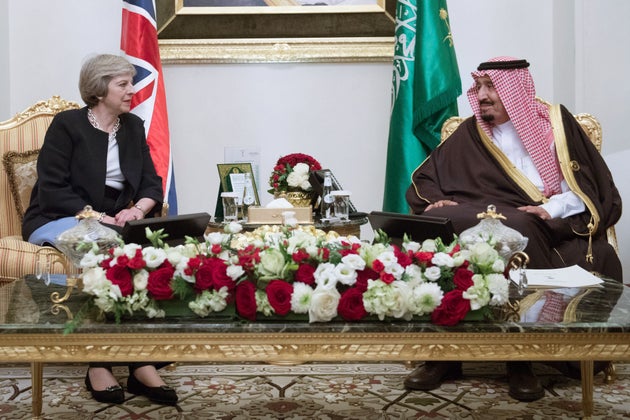 Shadow Foreign Secretary Emily Thornberry, Lib Dem foreign affairs spokeswoman Jo Swinson and others lambasted May for her attempt to woo the Saudis with new arms deals and other links.
Downing Street praised the Crown Prince for reforms such as the upcoming lifting of the ban on women driving, and stressed the need to keep the country on its path to political change.
The visit will see the establishment of a new Strategic Partnership Council between the Middle Eastern kingdom and Britain which it is hoped could lead to Saudi investment in and through the UK of up to £100 billion over the next 10 years.
The potential listing of Saudi energy giant Aramco on the London stock exchange next year is also likely to feature in talks.
The crown prince has been the driving force behind the 'Vision 2030' reform agenda in Saudi Arabia, and the UK is keen to export key services to boost the initiative, as well as attracting direct inward investment.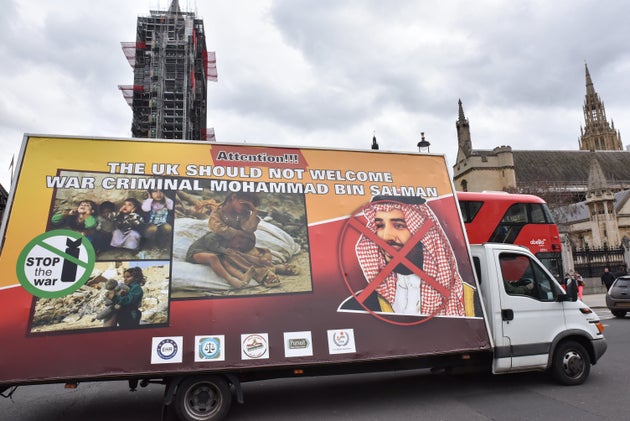 The Prime Minister's spokesman said: "You can expect them to discuss Yemen and the Prime Minister to raise our deep concerns at the humanitarian situation.
"She will acknowledge the steps taken recently by Saudi Arabia to address the crisis but stress the importance of full and unfettered humanitarian and commercial access, including in the port of Hodeidah and Salif.
"She will also reiterate how seriously we take allegations of violations against international humanitarian law and emphasise the need to ensure that these are investigated swiftly and thoroughly.
"She will make clear that we urgently need to see progress on the political track, which is ultimately the only way to end the conflict and humanitarian suffering in Yemen."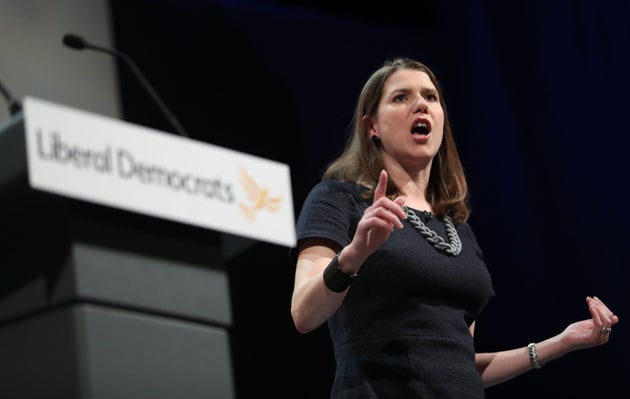 But Lib Dem deputy leader Swinson told HuffPost UK: "Boris Johnson has repeatedly failed to stand up to Saudi rulers on their role in the ruthless and illegal targeting by Saudi forces of civilians and civilian infrastructure in Yemen, as well as the impact of their cold war with Iran on the entire region.
"Instead of using this visit to woo Mohammed bin Salman into buying more weapons, the Foreign Secretary should make it clear that any ally of the UK must make more than shallow reforms to convince us of their commitment to human rights and international humanitarian law.
"Failure to do so will serve as confirmation that this government will prioritise trade above values, and is a dark sign of things to come if the UK leaves the EU."
Thornberry said recently that British voters will wonder why "the architect of Saudi Arabia's disastrous war in Yemen should be given the red carpet treatment in Britain".
Yemeni civilians continue to die from Saudi air strikes and millions of children continue to face starvation and disease, she said.
The campaign group Avaaz is to stage a demonstration outside Westminster as the visit begins on Wednesday, with a stunt in which a poster van will sport banners declaring: "Saudi Crown Prince & Theresa May: Blood On Your Hands" and "Stop bombing Yemen's children".
The UK sold more than £1.1bn worth of arms and military kit to Saudi Arabia in the first half of 2017 alone.
A spokesman for Avaaz told HuffPost: "The people of Yemen have faced daily bombing, starvation, and a cholera outbreak for three years, due to Saudi Arabia's failed military campaign and unwillingness to support peace negotiations.
"When Theresa May meets the architect of this horror show, she must stress to MBS that the UK can no longer provide Saudi Arabia with the political cover and billions in arms sales to continue ripping Yemen apart.
"Instead of buttressing Saudi's PR offensive in a bid to boost trade, Mrs May has a moral imperative to see that Saudi immediately stops killing Yemen's women and children, and end the blockade of Yemen's ports and obstructions to humanitarian and commercial shipments which has forced millions to the brink of famine."
Source: huffingtonpost